The Museum of Northern Arizona is governed by an 18-person Board of Trustees. Trustees are elected by the membership for four year terms. Trustees may serve no more than two, four year terms. The Board of Trustees meets six times a year on a regular schedule, or as needed. The Board has six standing committees. The election of Trustees occurs at the Annual member's meeting that takes place in late March.
MNA Board of Trustees, 2017-2018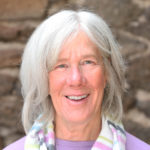 Dr. Kathe Shinham, Chair
Kathe Shinham started her career with KPMG, an international accounting firm, and specialized in non-profit and governmental clients. She has since held vice presidential and other senior management positions at several universities, including Northern Arizona University (NAU), the University of Illinois at Urbana-Champaign, and Northern Illinois University. In 2016 she retired as a Professor of Practice Emerita, Accounting, in the W.A. Franke College of Business at NAU. Kathe is a certified public accountant, holds a doctorate in higher education management, and has volunteered in the past with several non-profit organizations. She joined the MNA Board of Trustees in March 2012 and has served on the Audit, Executive, and Governance Committees and chaired the Finance Committee. She was Treasurer of the Board from 2013 – 2018. Kathe and her husband, Bob, are active members of MNA and are regular attendees at openings and special events.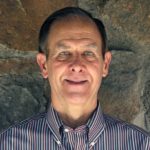 Mr. Bob Gunnarson, Vice Chair
Robert "Bob" Gunnarson was born into an Air Force family and traveled the world for the first 18 years of his life.  He received his bachelor's degree in Economics in 1968 from the University of California, Santa Barbara.  He was then "invited" to join the U.S. Army, served in the highly classified Combat Development Command at Fort Ord, CA before being assigned as a Mobile Advisory Team Leader in the Republic of Vietnam. During this combat tour Bob was awarded the Combat Infantry Badge, the Bronze Star Medal, The Army Commendation Medal, the Vietnamese Cross of Gallantry and the Vietnam Wounded Medal. When Bob left active duty, he spent 5 more years in the active Army Reserves while pursuing a civilian career.  In 1972, Bob joined Merrill Lynch in Santa Ana, CA and was accepted into the highly competitive Merrill Lynch management development program in 1978. Upon entering the Merrill Lynch management ranks he ended his active Reserve duty and was assigned to the U. S. Army Retired Ready Reserves as a Major.  As a Resident Vice President Bob successfully managed several of the largest offices in the Merrill Lynch system for the next 12 years.  In 1990 Bob elected to rejoin the Merrill Lynch Financial Advisory Group and relocated to San Antonio, TX where he managed the financial, family and estate planning affairs of clients across country until his retirement as First VP, Investments.  From 2000 to 2010, Bob served as the founding Chairman of the Garden Ridge Quarry Commission in Garden Ridge, Texas, a citizen commission responsible for the first comprehensive quarry oversight ordinance in the state of Texas.  Bob has been an active participant in, and supporter of, The Key Club, Circle K, The Kiwanis and The Lions Club.  Bob and his wife Carol moved to Flagstaff in 2015 because of the people, the culture and the forest.  Bob is the Chairman on the Northern Arizona Memorial Cemetery Foundation which he helped form to enhance and improve the new regional Veteran's Cemetery at Camp Navajo.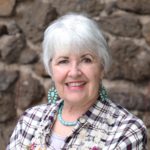 Ms. Sharon P. Angelo, Secretary
Sharon Angelo has lived in Sedona Arizona since 2003. She is active in community activities and organizations including being a member of Sedona Women, the Sedona International Film Festival, Chamber Music of Sedona, the Sedona Arts Center, and a current Board member for the Chapel Vista Neighborhood Association. She is an active quilter, a member of two monthly quilting groups in Sedona and the Arizona Quilters Guild. Prior to moving to Sedona, Sharon lived in York, Pennsylvania where worked as a Coordinator for the Cleft Palate Clinic of York County for twenty-five years and the Hoodner Memorial Dental Clinic for fifteen years. Sharon and her husband Bob have three grown children and two grandchildren.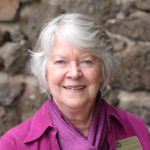 Ms. Marj McClanahan, Treasurer
Marjorie "Marj" McClanahan received her Bachelor of Arts degree from Vanderbilt University in 1963.  She taught high school English classes in Missouri for 3 years before "retiring" to become a full time mother and volunteer in Flagstaff. In 1981, she returned to school at Northern Arizona University to study accounting and other related subjects in order to become a CPA.  In 1990, she was awarded her CPE certificate. Marjorie has been with Nordstrom and Associates CPAs in Flagstaff since 1982.  Her areas of expertise are individual taxes, non profits, and estates and trusts. She is on several non-profits boards and committees past and present  including Flagstaff Community Foundation Board, Arizona Community Foundation Board, FMC Flagstaff Medical Center (past chair of Board), audit committee Museum of Northern Arizona, Capstone Health Services,  advisory council for NAU College of Social Behavioral Sciences, and alum financial advisor for Pi Beta Phi Sorority at NAU.  She has received numerous awards including Flagstaff Citizen of the Year, Athena Award recipient, and Arizona Public Service Award.
Mr. Frank Garcia
Francisco "Frank" R. Garcia was born and raised in Flagstaff and has roots in the community dating back to the early 1900's.  He is a graduate of the Flagstaff Unified School District and holds both Bachelors and Masters Degrees from Northern Arizona University.  His career in education has included work for Ray Unified Schools in Kearny, Arizona and the Whiteriver Unified School District in Arizona's White Mountains. He returned to Flagstaff in 1993 as teacher at South Beaver School where he eventually assumed the role of Principal.  He is currently the Principal of J.Q. Thomas Elementary School. He is also active in the community as a member of Flagstaff Rotary Club, a member of the Board of Flagstaff Cultural Partners and the Board of the Flagstaff Family YMCA. Frank lives in Flagstaff with his wife, Jean and their three children. Frank has served on the Board at the Museum of Northern Arizona since 2011.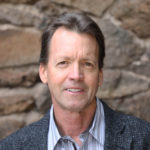 Mr. Troy Gillenwater
Troy Gillenwater has spent more than 30 years exploring the Colorado Plateau's landscapes and history.  In 1982 he and his brother hiked across Arizona from Mexico to Utah. In 1987 they rafted 500 miles of the Green and Colorado Rivers.  In 2009 they organized a charitable mountain bike ride across the Navajo Reservation from Mexican Hat to Winslow.  Most recently, Mr. Gillenwater has spent months within the Glen Canyon Recreation Area retracing the steps of Everett Ruess, spurred by Gillenwater's chance encounter in the early 1980s with Mr. Randolph "Pat" Jenks, an early MNA colleague and personal friend of Everett's.  Mr. Gillenwater has more than 30 year's experience as a real estate professional. He is currently the co-owner of the Russ Lyon Sotheby's International Realty at Desert Mountain office in north Scottsdale.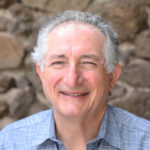 Mr. Maury Herman
Maury Herman is the third generation in his family to work in historic downtown Flagstaff.  As an active real estate investor since 1974, he has led the renovation or construction of over forty commercial and residential projects in Arizona and California, including adaptive reuse of many historic buildings in Flagstaff and Prescott.  He holds a B.S. from Antioch College and a J.D. from Loyola Law School. Maury is an active civic and community leader in Flagstaff.  In the past 26 years, he has served on over twenty advisory committees and non-profit boards in Flagstaff, including the Flagstaff Main Street Foundation, the Flagstaff Forty, Diablo Trust, the Northern Arizona Chapter of the Arizona Historical Society, the Downtown Business Alliance, and United Way. Most recently, he served as a member of the Citizen's Advisory Council for the Flagstaff Area Regional Land Use and Transportation Plan from 2010 to 2013. Maury and his wife Karen have been MNA Plateau Society members for many years.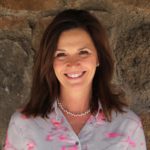 Ms. Kristine Herzog
Kristine Herzog is a resident of Coyote Springs. An Arizona native, Kristine was born in Phoenix. After time in Phoenix and Patagonia, her family moved to the White Mountains of Arizona. Her father's family were some of the first homesteaders in eastern Arizona and her mother taught elementary school in Alpine, Arizona as well as on the Navajo reservation in Ganado. Kristine earned her Bachelor of Science degree in Industrial Engineering from New Mexico State University in Las Cruces, NM. After working for a year in Phoenix for Accenture in their computer consulting division, she relocated to Boca Raton, Florida where she worked for Florida Power & Light before helping start a recruiting firm focusing on placements within the computer technology industry. Prior to relocating to Flagstaff, Kristine worked in graduate education at Florida Atlantic University in Boca Raton, Florida while pursuing a master's degree in Nonprofit Management.  Kristine is an avid volunteer and served as a Board member for the Junior League of Boca Raton for several years. Since moving to Flagstaff, she and her husband Brian have been supporters of NAU Athletics, Flagstaff Shelter Services, and ANEW Living, recently joining ANEW Living's Board of Directors. Kristine has also assisted the Arizona Community Foundation with grant review for the Flagstaff youth services committee. Kristine loves living in Coyote Springs and its association with the Museum of Northern Arizona. She is thrilled to be back in her home state of Arizona and looks forward to many years of involvement with the Museum of Northern Arizona and the Flagstaff community.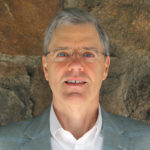 Mr. Michael Hofmann
Michael W. Hofmann is an independent corporate director and advisor.  He currently serves as a director of Calpine Corporation (NYSE:CPN) and its audit and compensation committees.  Until his retirement in 2012, he was a senior financial executive at Koch Industries, one of the largest and diverse companies based in America with operations in over sixty countries.  He was a member of Koch's senior leadership board and officer and director of affiliated entities.  Michael served on the Federal Reserve Bank of Kansas City Economic Advisory Council, as trustee of the Global Association of Risk Professionals, and director of professional and other non-profit organizations.  He is a Certified Public Accountant and National Association of Corporate Directors (NACD) Board Leadership Fellow.  A native Canadian, Michael was raised in Germany and now resides with his wife in Sedona, Arizona.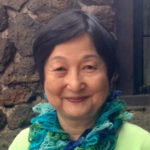 Ms. Grace Lau
Grace Lau, the founder of PacWest Financial Management, has been providing comprehensive tax, investment and wealth planning advice to her clients for more than twenty years. She was inspired to create PacWest in 1997 in response to a proliferation of mergers and acquisitions in the banking industry. Grace decided she needed to provide her clients with a more stable advisory relationship with consistent levels of quality service, expert advice, and direct communication with professionals. Prior to founding PacWest Financial Management, Grace was a Managing Director of Barclays International Private Banking. Before that, she was the Director of Private Asset Management at First Interstate Capital Management (Wells Fargo), specializing in portfolio management of high net worth individuals. She was also a senior portfolio manager at Northern Trust of Arizona, an international rating officer at Standard and Poor's, and a fixed income analyst with Riggs National Bank. Grace is a Chartered Financial Analyst (CFA).  Grace earned a Bachelor of Science in Biology and Chemistry from the University of Wisconsin. She went on to earn her MBA specializing in International Business & Finance at George Washington University. She is also an Honor Graduate of the Pacific Coast Banking School.  Grace is a native of Hong Kong and comes from a family that values education and a strong work ethic. She also believes in giving back and is an active member of the community. Grace has served as the Chairman of the City of Phoenix Deferred Compensation Board, the President of the Phoenix Chartered Financial Analysts Society, the Vice-Chairman of the Investment Advisory Council of the Arizona State Retirement System, and a trustee for the Arizona Educational Foundation and the Arizona Community Foundation. Currently she is a trustee for the City of Phoenix Firefighters #493 EB Trust Fund and a board member of Social Venture Partners of Arizona and a trustee for the University of Wisconsin (Eau Claire) Foundation.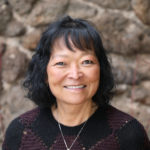 Ms. Soonya McDavid
Soonya "Soonie" Wilson McDavid was adopted as a young child by philanthropists, Jean and Dick Wilson of Tucson, Arizona. She and her five siblings spent the school year in Tucson and summers in Flagstaff, while Dick Wilson taught geology at the University of Arizona and worked at the Museum of Northern Arizona Research Center, where he was a curator and a coordinator for the geology research program from 1958-1978. She holds a BS in chemistry from the University of Arizona and a MBA in international business from American University in Washington, D.C. Her career started as a peptide chemist for a biotechnology company in Tucson, Arizona, where her focus was on amino acid synthesis. She moved to the east coast to pursue a business degree while working for the EPA Sample Management Office on data analysis from Superfund sites and as a research assistant for an engineering firm before finishing her MBA. Upon graduation, she stayed in the Washington, D.C. area to work for two industry trade associates representing formulated consumer products on environmental regulations affecting air, water and waste.  She returned to Flagstaff as a full-time resident in 1995 to work for an innovative, international medical device company in their cardiovascular business. She is currently a quality assurance leader supporting manufacturing, new product development, post-market surveillance and business operations.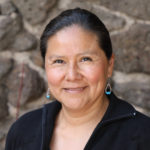 Ms. Susan Sekaquaptewa
Susan Sekaquaptewa (formerly Secakuku) resides in Second Mesa, Arizona. Susan is Program Director with the Hopi Foundation. She directly oversees five permanent programs: the Natwani Coalition, the Hopi Opportunity Youth Initiative, Hopi Substance Abuse and Prevention Center, the Owl & Panther Program and KUYI Hopi Radio. She is also the Principal for Secakuku Consulting, a firm that specialized in consulting for Hopi cultural education, exhibit development, and community facilitation. She has extensive museum experience at the Smithsonian Institution's National Museum of the American Indian, the Heard Museum in Phoenix, and the Cultural Preservation Office for the Hopi Tribe. She has served as a Community Curator at the Museum of Northern Arizona to the Hopi section of the proposed new exhibits which are part of the Museum's future expansion plans. Susan was elected to the Board of Trustees in 2012.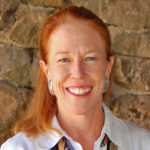 Ms. Alexandra Shroufe
Alexandra Shroufe is an attorney in private practice. Her law practice emphasizes estate planning and elder law. Alexandra has been practicing law in Flagstaff since 1996 and is admitted to the Arizona and Federal Bar Associations. She extensively plans modest to complex estates and assists individuals and families with long-term care planning, guardianships and conservatorships, special needs trusts, probate proceedings, and post-death trust administration. Originally from Connecticut, Alexandra graduated from McGill University in Montreal, Canada, with a bachelor's degree in Industrial Relations and obtained her JD from the University of Arizona. Alexandra is the past president of the Coconino County Bar Association and volunteers with several other non-profits in Flagstaff. She spends her days outside of the office with her husband and two sons, all of whom enjoy the wonders of the Colorado Plateau.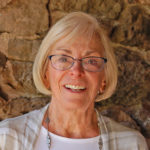 Ms. Marsha Sitterley
Marsha Morgan Sitterley received her BA from the University of Arizona and her MSW from Arizona State University. Originally from the DC area, she resides with her husband Ted in Tucson. She spent over 25 years as a human resources professional in various industries; the last 15, prior to her retirement, in international healthcare software. She previously served on the board for Tucson United Way; the Pima County Workforce Investment Board; Eller College of Business, University of Arizona; and AIESEC, ASU Chapter. She is a current volunteer mediator with the Arizona Attorney General's office and serves as a public panel member for the Office of the Presiding Disciplinary Judge of the Arizona Supreme Court. Marsha is presently completing a six year term on the Board of Directors for the Grand Canyon Association (GCA). Marsha's love of the Canyon led to over 20 trips below the rim, 4 river rafting trips, and one rim to rim. She has visited & hiked many of the Colorado Plateau's National & State Parks and considers herself lucky to live so close to such a magnificent area and contributing to MNA.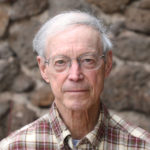 Dr. Dean Taylor
Dean Taylor is a physician who retired in 2010 after 40 years in the practice of pathology and laboratory medicine. His undergraduate education was completed at Northwestern University, followed by medical school at the University of Pennsylvania, with postgraduate specialty training at Yale-New Haven Hospital, Mayo Clinic, and the University of Washington (Seattle). After two years in the Navy at the Naval Hospital-Boston, Dr. Taylor went on to work in hospital and specialty laboratory medical practice in Memphis and La Jolla, with his final 33 years spent in Nashville, TN.  He first visited Flagstaff in 1980, shortly after his sister, late board member Peggy Taylor, had moved here, and was a regular visitor until moving permanently to Flagstaff in 2012. Dr. Taylor has enjoyed numerous hiking and camping trips in Arizona as well as in the adjacent "four corner" states and has been a Museum member and a regular participant in Museum programs and activities for over 20 years.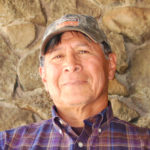 Mr. Tsosie Taylor
Tsosie Taylor is an artist who lives in Flagstaff, Arizona. A native of Indian Wells, Arizona, Mr. Taylor is a graduate of Coconino High School and Northern Arizona University. He has been a long-time track and cross country coach at Coconino High School. As an artist, he is a maker of Navajo jewelry, specializing in stamp work and stone setting in a traditional Navajo style. Mr. Taylor has participated in many of MNA's Navajo Festivals, notably winning the Curator's Award at the 48th Annual Navajo Marketplace in 1997. Mr. Taylor also received a Best of Show Award for a bolo tie at the Navajo Nation Fine Art Show in 1992. Mr. Taylor shares his jewelry making talent and passion with family. In recent years, Mr. Taylor's grandson has followed in his artistic footsteps, displaying and selling photography alongside his grandfather at Southwestern art markets. If elected to the board Mr. Taylor looks forward to being an ambassador for the museum to the Navajo community and to its artists.