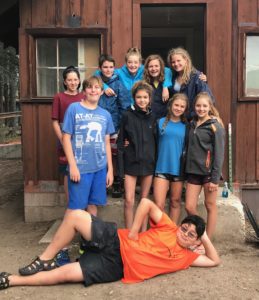 Discovery Summer Camps: Ages 8–10
Register now for July camps

Note: We have canceled the June camps, but are still hoping to be able to hold camps in July. At this time of uncertainty, we are collecting registrations only to hold your place, payments will be made after June 15 when we are able to confirm the July camps will take place. Registration closes on Thursday at 5:00 pm before the first day of camp.
Register Now
Members receive a 10% Members Discount. Not a member? Join Today
___________________________________________________________________________________________________
2020 Camps for Ages 8-10
STEAM Team
Prepare to get psyched about Science! (and art). Each day we will explore a unique field of science: architecture and engineering, water and earth systems, chemistry, biology and robotics with fun and inspiring activities.
Educator: Barbara-ann Heerkens
Cost: $230
Session I Dates: July 6-10, 9 a.m.–4 p.m.
Session II Dates: July 20-24, 9 a.m.-4 p.m.
Raptors and Falconry  
Soar into the art and science of falconry with live raptors! Explore these birds' amazing anatomy and the variances among their species based on survival strategies. Feel the uplifting feathers and terrific talons of these birds during demonstrations and hands-on activities.
Educator: International Raptors and Falconry Center
Cost: $260
Session dates: July 13-17, 9 a.m.–4 p.m.
People of the Southwest
Unlock secrets of the past. Learn how ancient people of Arizona lived during this hands-on exploration of how they built homes, made tools, ceramic pots, and petroglyphs. We will do an experiment with garbage to determine what future archaeologists would think of us. Field trips include Walnut Canyon and Wupatki.
Educator: Elden Pueblo
Cost: $235
Dates: July 27-31, 9 a.m.–4 p.m.
___________________________________________________________________________________________________