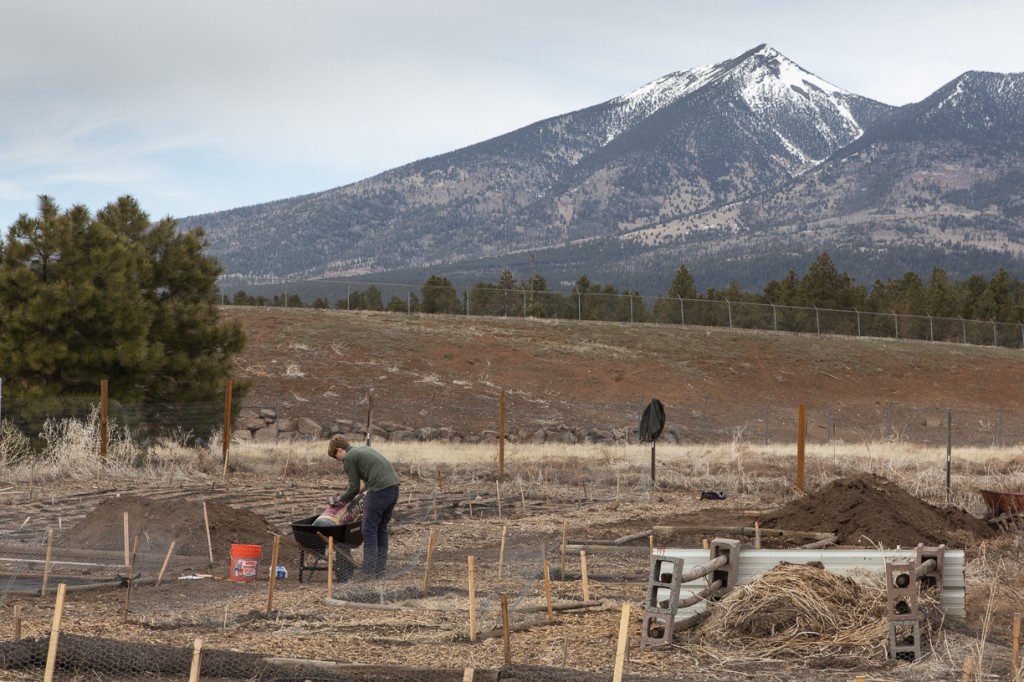 The Museum of Northern Arizona's campus is over 200 acres and includes natural areas, the Colton Community Garden, and many landscaped areas. Volunteers assist with a variety of plant projects and gardening tasks throughout the year. Volunteers should have an interest in learning more about plants. The gardening roles require bending and some light lifting. For more information and to volunteer, please contact Lissa Buyske at lbuyske@musnaz.org.

Several volunteer opportunities are available:

Native Plant Materials Program: The Native Plant Materials Program was developed in collaboration with The Arboretum of Flagstaff and U.S. Forest Service to improve our ability to propagate native species and evaluate those species for use in restoration projects. Volunteers are needed to assist with harvesting, cleaning, processing native seed, and in the development of a Native Seed Garden, which includes propagation, planting, watering, weeding, seed harvesting, and fence repair.

Colton Community Garden: The Colton Community Garden is located on the research campus of the Museum of Northern Arizona and includes a community garden, research beds, and a native seed garden. Volunteers are needed to help with all aspects of garden maintenance, including: propagating, weeding, watering, planting, seeding, mulching, and fence repair.

Horticulturists: The Museum of Northern Arizona's grounds offer a variety of landscaped areas including The Colton House gardens and the historic Golightly Courtyard. Volunteers can work as stewards on a specific garden or attend a scheduled workday to assist with the weeding, watering, planting, and seasonal maintenance associated with the aesthetics of the Museum's grounds.

Plant Curation: Numerous projects associated with the Museum of Northern Arizona's Walter B. McDougall Herbarium are also available. Plant sorting, mounting, and data entry projects take place over the course of the year.