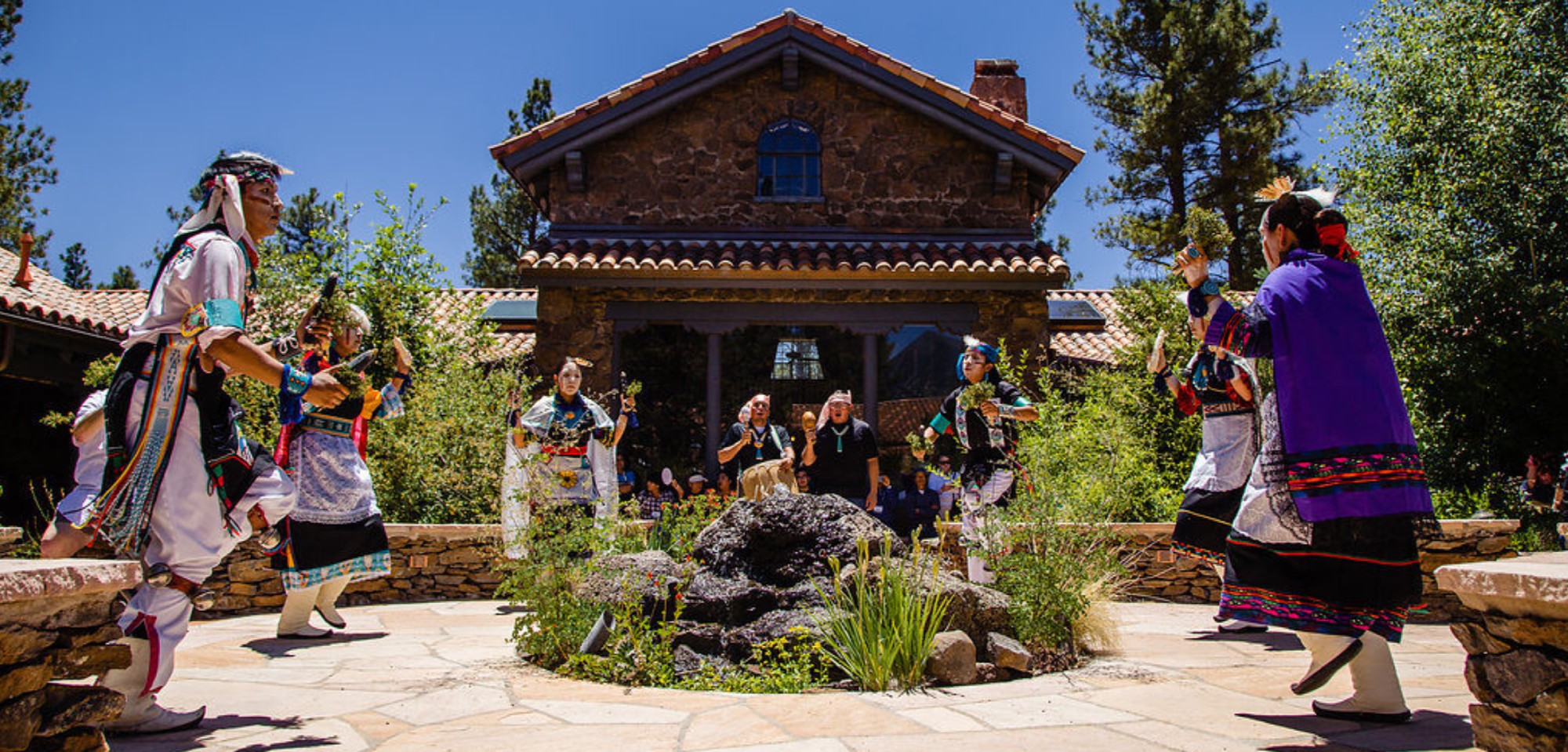 All Weekend – opens at 9 am
Closes at 5 pm on Saturday; 4 pm on Sunday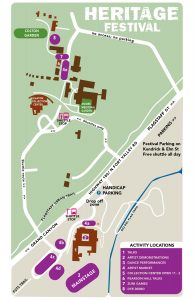 ARTIST MARKET
About 200 artists representing Acoma, Navajo, Havasupai, Hopi, Hualapai, Jemez, Laguna, Yavapai Apache, and Zuni.
NAVAJO DYE DEMONSTRATION with Roy Kady (Navajo)
See how native plants are used to dye fibers for rugs, in a hands-on demonstration by Navajo fiber artist Roy Kady in the Colton Community Garden. Rooted in Navajo traditions, Roy Kady's dye demonstration calls back to the use of native plants for fiber arts.  
ZUNI PUEBLO GAMES with Elroy Natachu Jr. (Zuni)
These have moved to the wooded area near the food vendors
Zuni Pueblo Games are a direct link to our ancestor's views on fun and culture. Learn about the dynamics of the Zuni Pueblo Games and their role in the modern world.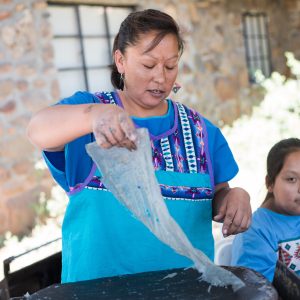 PIKI BREAD DEMONSTRATION with Evelyn Numkena (Hopi)
Watch the process of making piki bread as it is served hot off the stone. A staple in the Hopi community, piki bread is present at almost all Hopi social gatherings. Learn more about this delicate treat as Evelyn Numkena will demonstrate the process and explain how this delicacy helps connect the Hopi community.  
---
Sunday July 3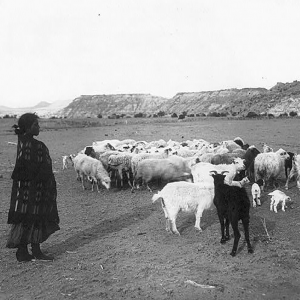 9:45 am – Violence in the Archives and the Politics of History: Navajo Livestock Reduction, 1937-1959  with Dr. Jennifer Denetdale (Navajo)
Branigar Hall
This lecture will offer close readings of primary documents about the livestock reduction with the intend of looking for Diné resistance to traditions of settler violence in the early twentieth century. How do we "read" documents and look to Diné stories and experiences for context? 
10 am – 2 pm – Collections open house
Easton Collection Center
10:00 am – Dragonflies Tale Puppet Show
Discovery Room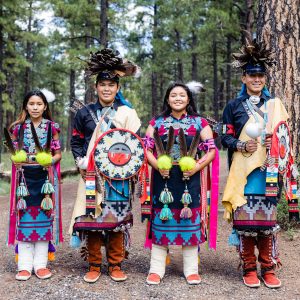 10:30 am – DINEH TAH DANCE GROUP
Mainstage Tent
Led by Navajo cultural steward, Shawn Price, the Dineh Tah' Dancer's will showcase Diné culture, philosophies, and spirit through dance and symbolic gestural movements. 
11:30 am – Symbolism in Zuni Art with Kandis Quam (Zuni) 
Pearson Hall
In Zuni artwork, everything has meaning and a purpose. Explore and learn the importance behind Zuni imagery and design with Kandis Quam.   
11:45 am – What makes our Hopi Community Thrive? with Iva Honyestewa (Hopi)
Branigar Hall
Find out how traditions in the Hopi community continue to thrive, despite the many challenges faced by a new generation.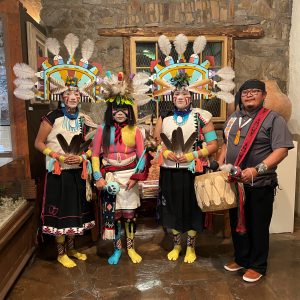 12:30 pm – POLEQUAPTEWA DANCE GROUP (Hopi)
Mainstage Tent
Led by Alrye Polequaptewa, the Polequaptewa Dance Group will showcase their language and footwork that connects them to their home community and heritage.
1:30 pm – Navajo Dye Presentation with Roy Kady (Navajo)
Pearson Hall
A Navajo pastoralist and woven fiber artist, Roy Kady will give a 30-minute presentation on Navajo plant dyes followed by a dye demonstration in the Colton Garden. Showcasing the use of native plants in the region, Kady will foster an appreciation for ethnobotany and Diné weavings.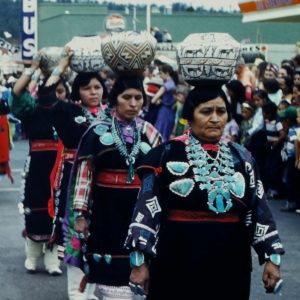 1:45 pm – The Zuni Olla Maidens: A Family Legacy with Juanita Edaakie (Zuni)
Branigar Hall
The lecture will be based on a history of three generations of leadership through our family ties. It will be tied together with anecdotes from our travels, explanation of our regalia, and the meaning behind our songs and dances. 
2:00 pm – Dragonflies Tale Puppet Show
Discovery Room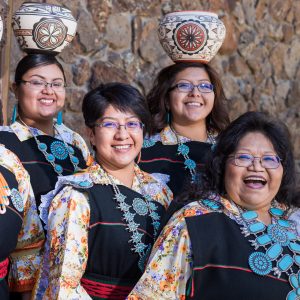 2:30 pm – ZUNI OLLA MAIDENS
Mainstage Tent
Led by Zuni cultural leader and educator, Juanita Edaakie, the Zuni Olla Maidens will conduct a cultural performance and discuss their efforts to transform their foremothers' essential, life-giving work of carrying water from the river into an eloquent dance tradition. 
4:00 pm – Festival Ends