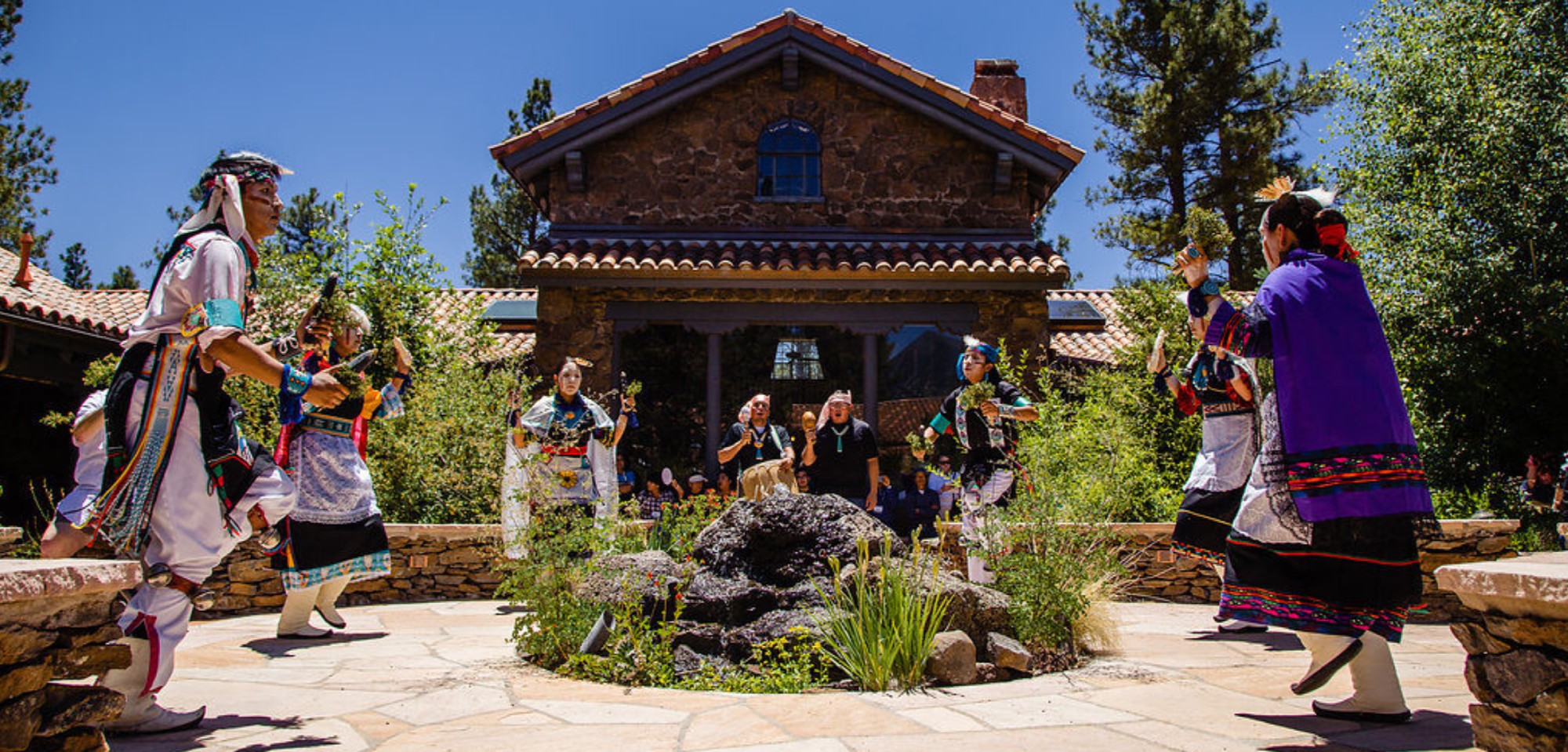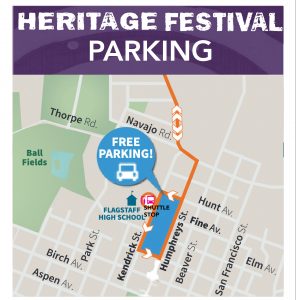 Festival Parking is available at Flagstaff High School which is on Kendrick Street between Elm and Sullivan Avenues. Look for the signs and shuttle stop tent where Hunt Ave meets Kendrick. Download public parking directions
Additional parking is available at the Coconino Center for the Arts at 2300 N Fort Valley Rd. (The Center for the Arts is open from 11-5 pm on Saturday, so if you park there take time to view their exhibition Nightvisions: Cultural Interpretations of the Night Sky)

Free shuttles will run from both parking areas to the Heritage Festival throughout the festival on July 2 and 3.
Handicapped Parking: There will be a limited parking area at the museum reserved for those with official handicap parking permits.
Drop-off Zone: A designated zone at the entry to the festival allows for the drop-off and pick-up of passengers.
Bicycle parking: Anyone who bikes to the Festival may park within the festival grounds.
Bus: Mountain Line Route 5 stops at the festival entrance.
WARNING: There is no general parking available at the festival and those who park illegally, including parking along Highway 180, will be ticketed and towed.