Bookstore events occur year-round and include lectures by celebrated local and regional authors, book signings, and more.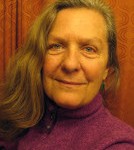 Book Signing: Dr. Gwen Waring, author of The Natural History of the San Francisco Peaks
Sunday, Nov. 11, 2-4 pm
An ecologist, an author, educator and occasional trip leader for MNA, Dr. Gwen Waring has become an expert in studying Flagstaff's native plants and ecology. She is captivated by the stories that plants tell about evolution and the history of ecosystems and climate and her book reflects this relationship with the natural world. Come see why MNA research associate Steve Carothers calls the book "a wonderful compendium of geological, biological, archaeological and historical information."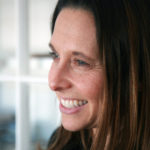 Poetry Reading & Signing: Jodie Hollander author of My Dark Horses
Thursday, Sept. 13, 5-6 pm
This fall internationally known poet Jodie Hollander takes up residence at MNA as poet-in-residence from September through December. Meet Hollander and hear poems from her newest book, My Dark Horses. The Portland Mercury wrote of her book: "In the poetry of Jodie Hollander, horses run free. They represent strength, beauty, and a carefree existence that seems to elude all the humans that populate this troubled planet. 'If only I were more like my dark horses,' Hollander writes in the titular poem of My Dark Horses, 'I wouldn't have to worry all the time.... I'd spend my hours grazing in the sunlight/taking long naps in vast pastures.' Hollanders poems have appeared in journals such as The Poetry Review, PN Review, The Dark Horse, The New Criterion, The Rialto, Verse Daily, The Best Australian Poems of 2011, and The Best Australian Poems of 2015. She is the recipient of a Fulbright Fellowship in South Africa, a National Endowment for the Humanities Grant in Italy, a Hawthornden Fellowship in Scotland, and attended the MacDowell Colony in February of 2015. 
Hollander also will be offering an Ekphrastic Poetry Workshop at MNA on Sept. 23 from 2 to 5 pm.
Comic Book Reading & Signing: Dale Deforest author of Hero Twins
Saturday, April 21, 2 pm
Dale Deforest will share his comic book Hero Twins. A book signing will follow the event. Book Description from the publisher Native Realties' website: The Hero Twins have long held an important place in the stories of the Navajo people of the southwest. As protectors of the People, their deeds and adventures have filled the imagination of Navajo children for millennia. This story begins in 1860 as a calvary unit is sent to investigate a threat. While a winter storm rages around the unit, a mysterious officer makes a world-changing discovery. Meanwhile, banished from the spirit realm, Changing Woman must find a way to protect her newborn children so they may fulfill their destiny and bring light to the world. Written and illustrated by Dale Deforest (Navajo), this modern interpretation of the Hero Twins is sure to delight and inspire.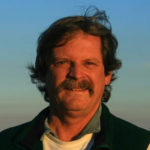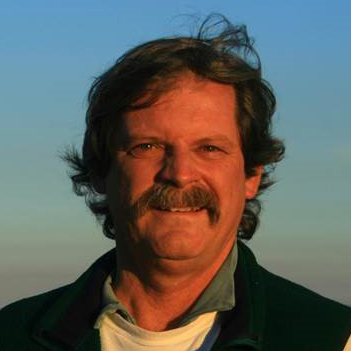 Lecture from Wayne Ranney, author of Ancient Landscapes of Western North America
Saturday, February 24, 2 pm
Join Wayne Ranney for an informative lecture and book signing. Allow yourself to be taken back into deep geologic time when strange creatures roamed the Earth and Western North America looked completely unlike the modern landscape. Volcanic islands stretched from Mexico to Alaska, most of the Pacific Rim didn't exist yet, at least not as widespread dry land; terranes drifted from across the Pacific to dock on Western Americas' shores creating mountains and more volcanic activity. Landscapes were transposed north or south by thousands of kilometers along huge fault systems. Follow these events through paleogeographic maps that look like satellite views of ancient Earth. Accompanying text takes the reader into the science behind these maps and the geologic history that they portray. The maps and text unfold the complex geologic history of the region as never seen before.