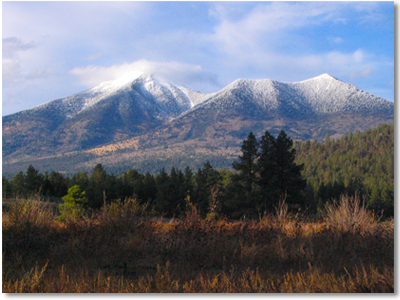 "I will recommend Ventures Programs to others, which I find unique, high quality, and with great people involved. Your folks seem to have a good handle on this; keep up the good work." —M.A.
Our educational day trip tours immerse you in the culture and history of the Colorado Plateau's people and places. These trips feature van support and easy-to-moderate hikes. MNA's day trips are suitable for anyone who wants to enhance their knowledge by spending time with local experts in a field setting.
2017 Day Trips
SP Crater Day Hike, April 22, 2017
To register: call Jennifer at 928-774-5211 x222
Check back for more 2017 day trips!
Save