Programs for kids and families.
Join MNA on the second Saturday of the month for exciting kids' programs, hands-on activities, and creative crafts. Programs are included with admission and are scheduled at 2:00 pm. Family and kids of all ages are welcome. Come explore new topics each month!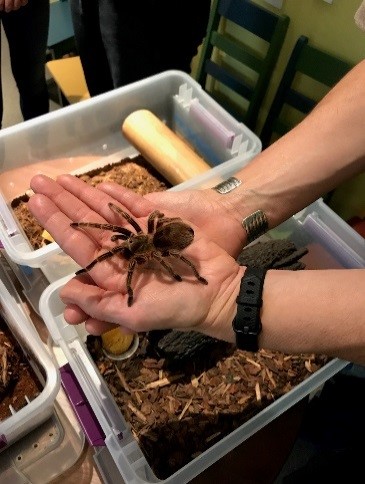 All About Arthropods - Facebook Live event
April 11, 2020, 2:00 pm
Arthropods are the most abundant and diverse organisms on the planet. NAU will be streaming live on the MNA Facebook page with a wide range of live and preserved specimens. Learn the important role in the food supply of many insects and spiders as pollinators of crops. Viewers watching this Live will be able to submit questions. A hands-on activity will be posted for families to download and do at home.

Dragonflies and Damselflies
May 9, 2020, 2:00 pm
Learn all about these beautiful insects from MNA Ecologist and Curator of Biology, Dr. Larry Stevens. Create your own dragonfly to take home.