...

Indigenous futurisms
May 4, 2021 @ 2:00 pm

-

3:00 pm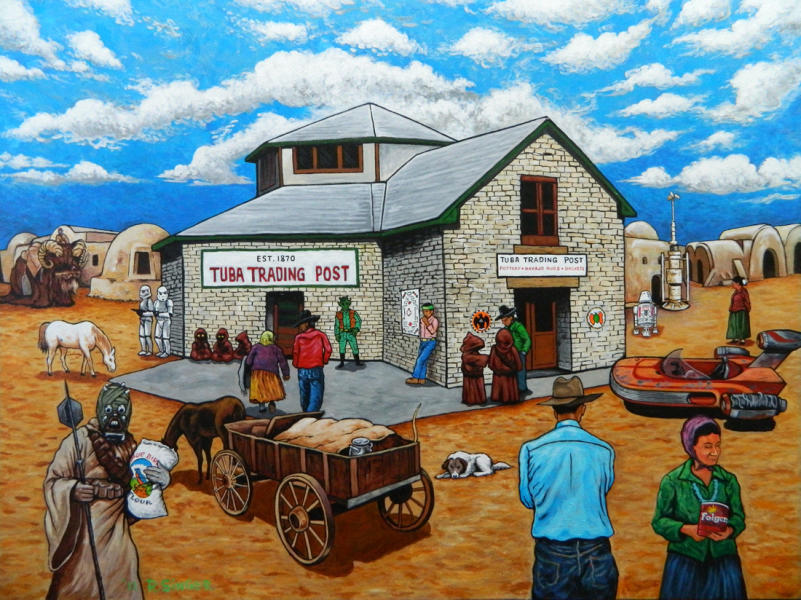 This online panel discussion moderated by Tony Thibodeau explores contemporary trends in Indigenous
futurism
s and new contributions to popular culture by Indigenous writers and artists, such as science fiction, comic books, and other forms of artistic expression. The Indigenous
futurism
s movement has pushed the norms of science fiction by creating new worlds and adapting existing fictional narratives such as the
Star Wars
 saga, expanding these to center on Indigenous characters and environments. Science fiction opens up limitless possibilities for Indigenous voices and stories to be heard, and Indigenous 
creators have embraced this
 genre in their own original work. These creators are challenging the typical way that Indigenous cultures have been represented in popular culture: as a historic curiosity that is only "authentic" or traditional when it remains in a specific colonial view of the past. The forum will explore these trends from the point of view of individual creators as well as in the context of cultural studies, and address issues such as decolonization and Indigenous representation in popular culture.