This series provides an opportunity for the community to engage directly with the region's decision-makers and opinion leaders on issues issues impacting the environmental, social, and economic future of the Colorado Plateau, one of North America's most geographically and culturally diverse regions. 
The forum's "living documentary" format supports civil, civic discourse. Presenters are chosen for their ability to effectively describe their involvement in the chosen issue. They are not seated in front of the room as a panel of experts, but are seated alongside public participants at large tables scattered throughout the room. After a series of short "stories" from the presenters, participants are given the opportunity to meet in groups with whichever presenter(s) they choose in order to contribute their own knowledge and perspectives to the larger story. The new groups then report their contributions to the entire assembly. The result is that everyone has a very real opportunity to share ideas and solutions with everyone in attendance. Participants are then sent a follow-up survey to choose the best solutions for implementation.
Presented by MNA and the Grand Canyon Trust. Made possible by the generous support of Coconino County, Geo Family Foundation, and The Landscape Conservation Initiative at NAU..
Free and open to the public. Space is limited. Pre-registration required.

Grand Canyon: The Next 100 Years
Wednesday, May 1, 6-8 pm @ MNA's Branigar-Chase Auditorium
On the Centennial of Grand Canyon becoming a National Park, join a discussion about the future of this much-loved and heavily-used wonder.
Free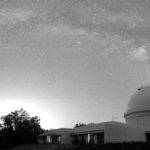 LET THERE BE NIGHT
Light Pollution & the Future of Flagstaff's Observatories.
Wednesday, July 25th, 6-8 pm @ MNA's Branigar-Chase Auditorium
Flagstaff is the world's first International Dark Sky City but it's losing its battle against light pollution. Join astronomers and community leaders to help figure out how we can save our world-class observatories. We want to hear from you! Free, but seating is limited and online registration is required at www.observatories.eventbrite.com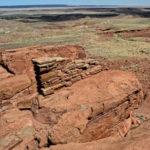 Monuments, Part 1: Why Monuments Matter
Wednesday, February 7, 6-8 pm

The Antiquities Act allows the President to "declare by public proclamation historic landmarks, historic and prehistoric structures, and other objects of historic or scientific interest … to be national monuments." We will take a look at what kind of history and science past presidents sought to protect at several Colorado Plateau monuments, and whether or not they succeeded. We want to hear from you!
Listen to this forum here.
Uranium: Half-Life of Hope
Wednesday, October 11, 6-8 pm

The Grand Canyon is one of our nation's crown jewel national parks, yet uranium mining just outside park boundaries threatens to permanently contaminate its waters, impact wildlife, and jeopardize public health. In 2012, the Department of the Interior placed a 20-year ban on new uranium mines in the Grand Canyon region, but the Trump administration may very well work to reopen this iconic landscape to mining. Join the conversation with educators, political leaders, and activists as we ask: Is it worth the risk?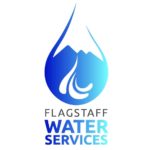 Navigating Flagstaff's Water Future
Wednesday, September 6, 6-8 pm

Flagstaff, like most Arizona communities, has historically struggled to find enough water to meet growing demand. But in recent years the City has relieved the pressure by reducing demand for potable water through conservation, reclaiming substantial amounts of wastewater for reuse, and investing in new water sources and infrastructure. Emerging technologies for direct reuse of wastewater may offer the City a possible alternative to its decade-old plan to develop Red Gap Ranch, and suggests that the city must navigate carefully to ensure a sustainable water future. We want to hear from you!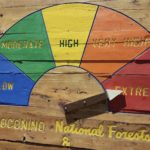 Facing Fire
Tuesday, June 20, 6-8 pm

As fire season heats up, hear from fire professionals and forest scientists and share your ideas on how the Forest Service and others can better protect lives and property, meet the public's needs, and manage concerns and expectations. RSVP required.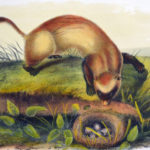 The Way Home: Species Recovery in the Grand Canyon Region
Wednesday, April 26, 2016

From the skies above the rim to the waters below, the Grand Canyon region is home to a number of imperiled species, from the Mexican spotted owl to the humpback chub. We will hear from people who are using a powerful environmental tool - the Endangered Species Act - to help bring them home. Explore together current progress on black-footed ferret, Mexican spotted owl, southwestern willow flycatcher, narrow-headed garter snake, and humpback chub recovery plans, and the challenges that lie ahead.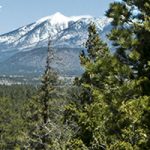 This Land is Our Land
Wednesday, August 24, 2016

Join the Museum of Northern Arizona and Grand Canyon Trust as we explore opportunities for increased and more diverse public participation in the management of public lands on the southern Colorado Plateau. After brief presentations, participants will have the opportunity to engage with presenters during break-out sessions. Presenters include: Mandy Metzger (Flying M Ranch), Carletta Tilousi (Havasupai Tribe), Heather Provencio (Kaibab National Forest), Ethan Aumack (Grand Canyon Trust) and Liz Archuleta (HECHO/Hispanics Enjoying Camping, Hunting and the Outdoors). Hosted by Dr. Tom Sisk, director of The Land and Conservation Institute at Northern Arizona University.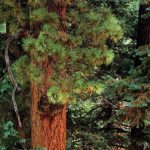 Who Speaks for Public Lands? (And Who's Listening?)
Wednesday, June 15, 2016

Who should control and manage millions of acres of public lands in the American West? Join us for a lively conversation on the future of our national inheritance. Featured panelists include: Paul Larmer, Executive Director/Publisher, High Country News; Sarah Krakoff,  Professor of Law, University of Colorado Boulder; Kieran Suckling, Executive Director, Center for Biological Diversity; and Jim Enote, Director, A:shiwi A:wan Museum & Heritage Center, Zuni, New Mexico. Moderated by Bill Hedden, Executive Director, Grand Canyon Trust.
Growing Green: Producing & Selling Local Food in Northern Arizona

Meet the entrepreneurs leading Flagstaff's local food revolution. This forum will inspire conversations on how to grow and improve local food production and to create a space for individuals to showcase and share techniques and solutions to be a successful green entrepreneur.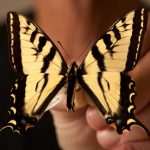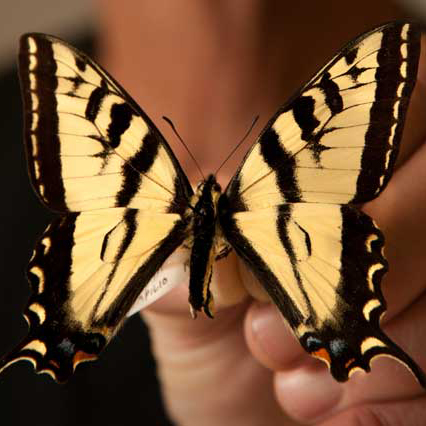 Reconciliation Ecology: Visions of Flagstaff as a City & Habitat

As climate change impacts the Colorado Plateau, the survival of native plants and animals will hinge on our ability to build communities in a more compatible way with our surrounding ecosystem. Join ecologist and evolutionary biologist Dr. Michael L. Rosenzweig of the University of Arizona, and plant ecologist Ted Martinez of Northern Arizona University, for a lively presentation and community discussion on practical steps of action to live more sustainably on the Colorado Plateau.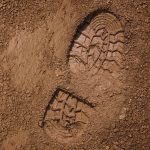 Recreation: Impacts on the Lands We Love

Explore the interconnectedness of the health of local environments with the continued enjoyment of the trails, roads, rivers, and pathways that carry us through them. As the population of the Colorado Plateau grows, and the popularity of outdoor recreation grows concurrently, fact-based public dialog on land management, ecosystem health, and long-term economic benefit become increasingly important. Local researchers, land managers, and recreational advocates will constitute a panel to introduce and frame this topic.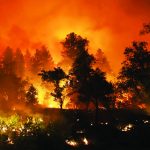 Megafires
In recent years, the Western United States has seen an alarming increase in wildfires that are massive in scale (100,000+ acres), unpredictable in behavior, and destructive to forest ecosystems. These have come to be known as "megafires", and the Colorado Plateau sits at the center of this new trend. Instead of renewing the fire adapted ecosystems of the region, megafires are permanently altering landscapes, endangering human communities, and placing key habitats—like the iconic Ponderosa forests of the region—at risk. Researchers, foresters, and restoration specialists are working hard to learn how to avoid such catastrophic fires, how to respond appropriately in the event of these fires, and what to do for areas where megafires have already passed.
Drought and the Colorado River Forum
As part of Flagstaff's Colorado River Days, the next Future of the Colorado Plateau forum examines the impacts of drought on the Colorado River. The Plateau is warming and drought persists. Across the Colorado River basin, organizations and agencies are trying to keep healthy flows in the Colorado River while meeting legal mandates for water delivery. Hear from those trying to find a path forward. Sponsored in partnership with the Glen Canyon Institute and Sierra Club.