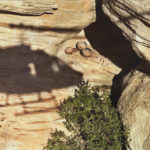 The Discovery of Tim's Cave
Sunday, March 31, 2019, 2 pm

Luck, fate and family all come together in the amazing tale of how Tim's Cave was discovered. Andy Seagle and Peter Pilles will be at the museum to recount their important roles in the discovery and subsequent recovery of the pottery and baskets. Learn why the discovery was so unusual.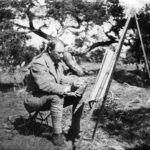 Gunnar Widforss
Saturday, March 23, 2019, 3 pm

As we celebrate the 100th year of Grand Canyon National Park, it's also worth celebrating the "Painter of the National Parks," Gunnar Widforss. Widforss expert and MNA Curator Alan Petersen shares highlights of Widforss' life, his relationship with MNA and introduces the new Gunnar Widforss Institute at MNA. The institute will maintain the online catalog raisonné, totaling nearly 1,300 paintings.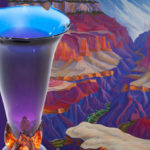 Confluence of Color featuring George Averbeck & Serena Supplee
Saturday, February 17, 2018, 2 pm
Free with admission or membership
More than 30 years of friendship and artistic collaboration between glass artist George Averbeck and painter Serena Supplee has resulted in a shared aesthetic of rich color and a similar lexicon of forms, defining elements of each artist's instantly recognizable style. Confluence of Color features vibrant sculptural glass and oil works by these renowned Southwest artists, celebrating the natural forms and saturated desert hues of the Colorado Plateau. Join the artists and Museum curator Alan Petersen to learn more about the artists' inspiration and process.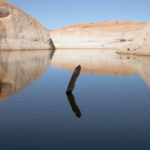 A New Form of Beauty: Glen Canyon Beyond Climate Change
Saturday, January 20, 2018, 2 pm
Free with admission or membership
In Glen Canyon the waters rose behind Glen Canyon dam, inundating archaeological sites and petroglyphs and creating Lake Powell. Now, the Colorado River basin is experiencing the longest dry spell in modern history—one that shows alarming signs of becoming the new normal. In A New Form of Beauty photographer Peter Goin and writer Peter Friederici tackle science from the viewpoint of art, creating a lyrical exploration in words and photographs, setting Glen Canyon and Lake Powell as the quintessential example of the challenges of perceiving place in a new era of radical change. Through evocative photography and extensive reporting, the two document their visits to the canyon country over a span of many years. They ventured into remote corners of the once-huge reservoir to pursue profound questions: What is this place? How do we see it? What will it become?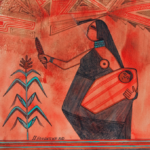 Out of the Vault: Treasures Old and New
Saturday, November 18, 2017, 12 pm
Free with admission or membership
Join Museum curator Alan Petersen for a talk about MNA's fall exhibit, Out of the Vault: Treasures Old and New. The exhibit presents a variety of works of art, Native American craft work, and natural history specimens that are new to the Museum's collections. Collecting art, ethnographic objects, and scientific specimens from dragon flies to dinosaur skeletons is an essential aspect of the Museum of Northern Arizona's mission. New objects may arrive as gifts and bequests, and on occasion the Museum may purchase them outright. Out of the Vault gives visitors an overview of some of the most outstanding new objects to join our collections and illustrates the relationship of many of them to preexisting collections and their significance. MNA honors the generous commitments of our donors and researchers by safeguarding and preserving these collections for the public today and for future generations.