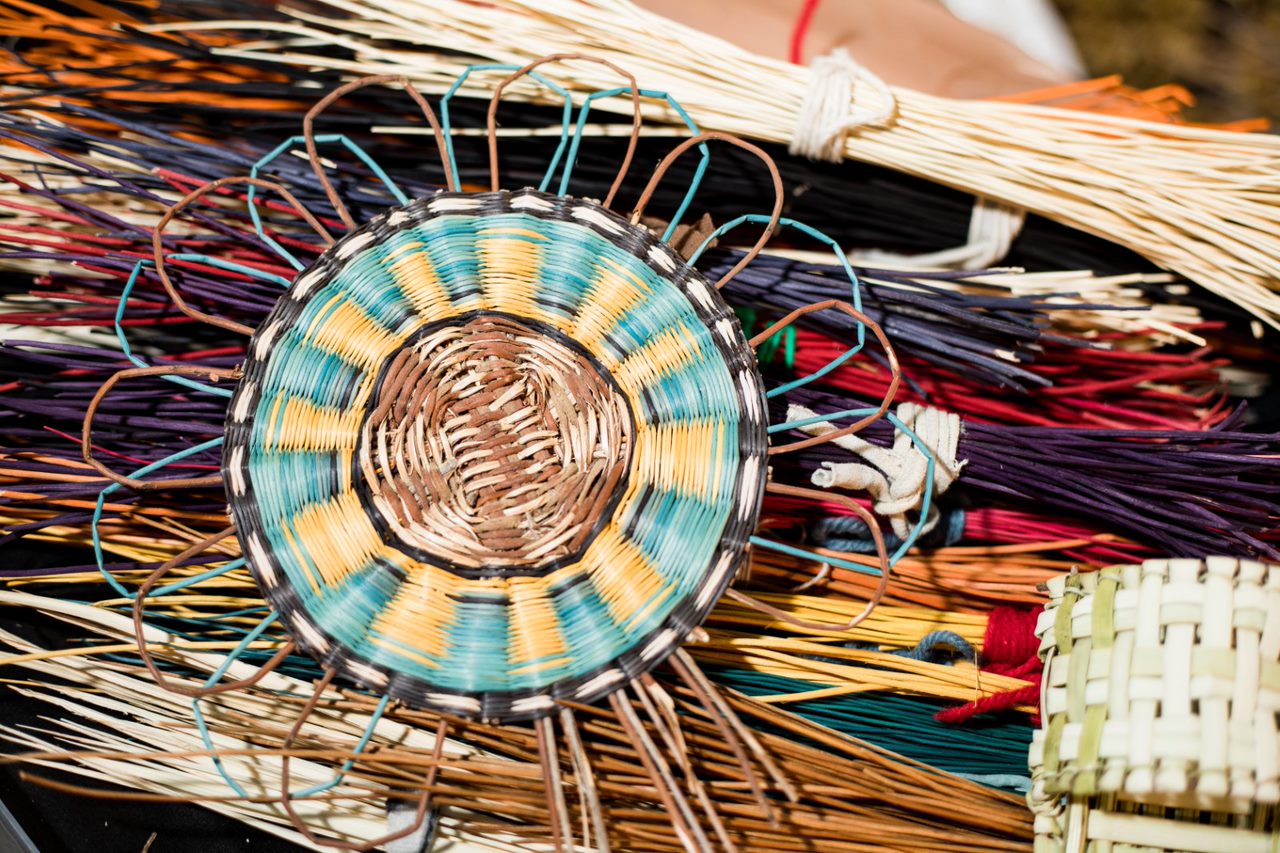 Celebrate

the diversity of the Indigenous People on the Colorado Plateau.
Events Included with Admission
An 
AlterNative
 History of America
2:00 pm October 14th  
Ed Kabotie shares an indigenous perspective on American history, through stories and original art music. Learn about the Pueblo Revolt of 1680, when the Pueblo Nations of New Mexico and Arizona banded together 339 years ago to regain their freedom and liberate their lands. Kabotie is a multi-faceted Hopi/Tewa artist and musician who incorporates a variety of instruments and languages to creating moving compositions. Kabotie is artist-in-residence at the Museum of Northern Arizona and has been researching and teaching about Native American culture and history for many years.  
Fashioning Identity
2:00 pm November 2nd: 
Whether it be donning a uniform, suiting up, or pulling out those old reliable yoga pants, every one of us make decisive fashion choices every day that impact our identity. Join us at 2 pm on November 2nd for a discussion on how fashion and cosplay are an important part of self-expression. Presenters will celebrate the diversity of fashion dexterity that exists within indigenous communities and share how they have used style, fashion, and costumes to influence their character and gender identity. 
Weaving Across Borders- Connecting Traditional Pueblo & Oaxaca Weavers
10:00 am – 4:00 pm November 9th 
In March, 2019, a group of weavers from Hopi, Zuni, Tewa, and southern Tiwa pueblos traveled to Oaxaca, Mexica to study ancient connections between the two regions. On November 9th, the group will reconvene at the Museum of Northern Arizona to share insightful demonstrations, displays, and discussion led by MNA Danson Chair of Anthropology.  
Tha
'
Yoties XIT Tribute
2:00 pm November 23 
Founded in Albuquerque, New Mexico in 1972, XIT was a Native American rock band whose music frequently featured motifs of historic and contemporary Native American issues and was considered by many to be the soundtrack of American Indian Movement. Tha 'Yoties, whose music also addresses cultures and concerns of the Native America population of the Four Corners region, will perform a tribute to the 1970s group to raise awareness for the issues XIT broached almost 50 years ago that continue to effect Indigenous people today. 
Blue Corn Girls: A Tewa Story
2:00 pm January 20 
Museum of Northern Arizona artist-in-residence Ed Kabotie will foster understanding for the importance of language preservation and storytelling within the Puebloan community as he shares his journey to recover and document traditional Tewa Stories. 
Loud and Proud: Indigenous 
Identity 
and Heavy Metal Music
2:00 pm January 26, 2020 
This joint performance and presentation, featuring singer/ song writer Sage Bond and MNA Anthropology Collections Manager, Tony Thibodeau, will explore the impact of heavy metal music on contemporary Indigenous identity.