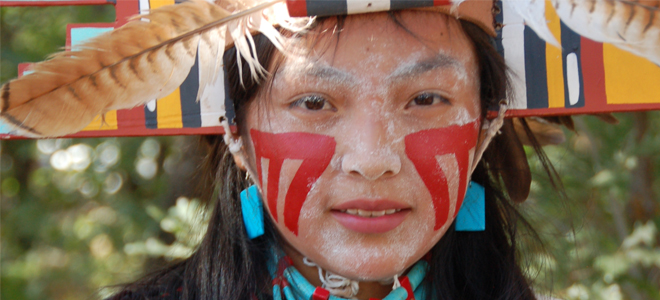 Member Preview: Friday, June 30, 2017, 6-8 pm
Festival: Saturday & Sunday, July 1 & 2, 2017, 9 am-5 pm
A Fourth of July tradition since the 1930s, the Hopi Festival of Arts & Culture features more than 100 award-winning artists and presenters from the Hopi villages in northern Arizona. Buy traditional and contemporary art and enjoy Heritage Insights lectures, artist demonstrations, and performances by the Hopi Sinom Dancers, Tyrone & The Ledge, Tha 'Yoties, and flutist Fredrick Andrews.
With support from: Arizona Commission on the Arts, AZ Humanities, City of Flagstaff/BBB Revenues and Flagstaff Arts, Mark Sublette Medicine Man Gallery and Tsakurshovi Hopi Arts & Crafts.
Weekend Pass: $18 adult, $12 youth/student/American Indian
Daily Admission: $12 adult; $8 youth (10-17), student (with ID) & American Indian (with tribal affiliation)
Free for MNA members & Children under 10
Participating Artists
Dorothy Ami (Pottery)
Emerson Ami (Pottery)
Fedrick Andrews (Hopi Flutes)
Renee Archambeau (Pottery)
Ivern Beatty (Fine Art)
Yolanda Bydonie (Textiles/Jewelry)
Ramon Dalangyawma (Jewelry)
Alice Dashee (Pottery)
Melanie David (Textiles)
Tim Edaakie
Dorleen Gashweseoma (Basketry)
Ryan Gashweseoma (Kachina Dolls)
Wally Grover (Carvings)
Fermin Hawee (Jewelry)
Jonah Hill (Jewelry)
Kara Honanie
Jerolyn Honwytewa (Jewelry)
Iva Honyestewa (Baskets)
Akema Honyumptewa (Textiles)
Marie Honyumptewa (Folk Art)
Marlon L. Huma (Carvings)
Lomayumtewa Ishii (Painting)
Darlene James (Pottery)
Michael Jenkins (Kachina Dolls)
Ed Kabotie (Fine Art)
Eric Kayquaptewa (Kachina Dolls)
Wilmetta Kayquoptewa (Folk Art)
Horace Kayquoptewa (Carvings/Glass)
Anderson Koinva (Jewelry)
Duane Koyawena (Fine Arts)
Darrin Kuwanhongva (Overlay/Silver Coin)
David Lalo (Textiles)
Gene Lalo (Kachina Dolls)
Valjean Lalo (Textiles)
Jessica Lomatewama (Basketry)
Justin Lomatewama (Kachina Dolls)
Gerald Lomaventema (Jewelry)
Garrett A. Maho (Pottery)
Joe Maktima
Duane Maktima (Jewelry)
Lawrence Melendez (Kachina Dolls)
Merle Namoki (Jewelry)
Bryan Nasetoynwa (Kachina Dolls)
Curtis Naseyowma (Kachina Dolls)
Emmett Navakuku (Jewelry/Fine Arts)
Bryson Nequatewa (Carving/Glass)
Dal Suhu (Not-Afraid Carvings)
Gayver Puhuyesva (Kachina Dolls)
Kevin Horace Quannie
Gerry Quotskuyva (Carving/Sculpture)
Cordell Sakeva (Overlay/Silver Coin)
Daryl Sakeva (Ceramics/Katchinas)
Wendell Sakiestewa (Fashion)
Weaver Selina (Jewelry)
Alberta Selina (Basketry)
Gwen Setalla (Pottery)
Howard Sice (Jewelry)
Bobby Silas (Pottery)
Carliss Sinquah (Painting)
Gayland Spencer (Pottery)
Delwyn Takala (Overlay/Silver coin)
Yvette Talaswaima (Jewelry)
Duane Tawahongva (Jewelry)
Buddy Tubinaghtewa
Kathleen Wheeler (Painting)