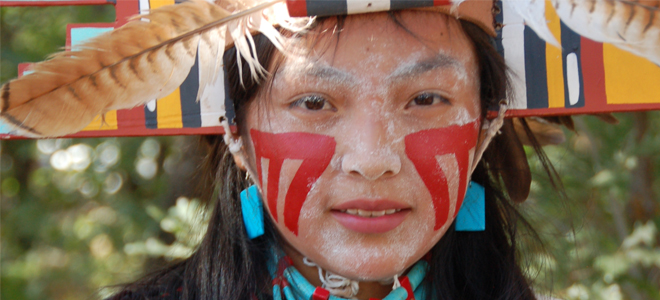 Member Preview: Friday, June 30, 2017, 6-8 pm
Festival: Saturday & Sunday, July 1 & 2, 2017, 9 am-5 pm
A Fourth of July tradition since the 1930s, the Hopi Festival of Arts & Culture features more than 100 award-winning artists and presenters from the Hopi villages in northern Arizona. Peruse and purchase a stunning selection of jewelry, katsina dolls, pottery, paintings, woodworking, baskets, textiles, and more by master and emerging Hopi artisans. Enjoy traditional music, artist demos, dancing and authentic food, as well as insightful lectures and a not-to-be missed children's activity area.
Weekend Pass: $18 adult, $12 youth/student/American Indian
Daily Admission: $12 adult; $8 youth (10-17), student (with ID) & American Indian (with tribal affiliation)
Free for MNA members & Children under 10
Learn About the Hopi People
The Hopi Iconography Project is a collaborative effort of the Museum of Northern Arizona and the Hopi Cultural Preservation Office (HCPO) to explore and interpret Hopi cultural continuity through art, archaeology, linguistics, and oral traditions. MNA's Anthropology Department and the HCPO are working together to study the expression of Hopi values and lifeways in pottery, mural painting, basketry, petroglyphs, and other media, past and present.