As a benefit of membership, you are invited to attend this monthly lecture series at the Museum's Historic Colton House. To RSVP for a lecture or for information on membership, call 928.774.5211, ext.219 or email membership@musnaz.org.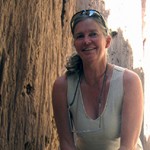 Woman at the Oars: The Challenges of Being a Grand Canyon Boatman
Jeri Ledbetter, Springs Stewardship Institute 
Wednesday, September 14, 6 pm
Jeri Ledbetter on a trip down the Colorado River with the pioneering women who broke down gender barriers to guide passengers through the Grand Canyon. From Bessie Hyde's ill-fated honeymoon trip in 1928, to Georgie White Clark's revolutionary raft innovations in the 1950s, to the beginning of her own career as a river runner in the 1980s, Jeri shares firsthand stories of these strong and courageous women.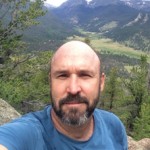 Secrets in the Soil: What you don't know about the volcanic landscapes of Northern Arizona
Kirk Anderson, Geoarchaeologist, Museum of Northern Arizona
Wednesday, October 19, 6 pm
Northern Arizona's volcanic landscapes we see today have changed over time. How have they changed? How did pre-contact people adapt their activities to differently aged volcanoes? How old is SP Crater ? And what are the secrets in the soil that connect all of these disparate things together?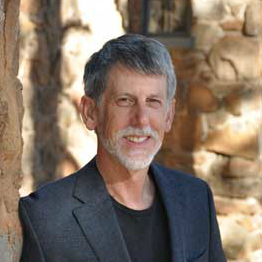 A Grand Muse: Grand Canyon the Ultimate Landscape
Alan Petersen, Curator of Fine Arts, Museum of Northern Arizona
Wednesday, November 16, 6 pm
As one of the last regions in the United States to be visited by artists in the nineteenth century Grand Canyon was also recognized as the ultimate Romantic landscape. After its initial depiction in the visual language of the Hudson River School the Canyon was soon visited by artists with a more abstract perspective by others hired by the Santa Fe Railway to produce imagery suitable for marketing the popular new tourist destination. Take a step back in time to see how Grand Canyon became the cultural icon that it is today.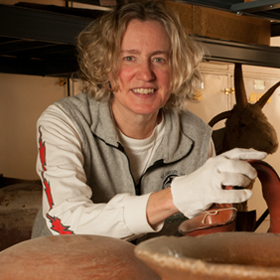 Native Collaboration: The MNA-Japan Connection
Dr. Kelley Hays-Gilpin, Edward Bridge Danson Chair of Anthropology & Tony Thibodeau, Anthropology Collections Manager, both of Museum of Northern Arizona, and Merle Namoki, Hopi Jeweler
Wednesday, December 14, 6 pm
Why does MNA have a collaborative relationship with the National Museum of Ethnology in Japan? Why is Japan the largest market for Hopi overlay jewelry? How does a deep dive into MNA's Hopi jewelry collection lead the way to exciting online collaborative museum catalogs and partnerships with source communities? MNA Curator of Anthropology Kelley Hays-Gilpin and MNA Anthropology Collections Manager Tony Thibodeau are joined by Hopi jeweler Merle Namoki to reveal the goals, methods, and preliminary results of our exciting partnership.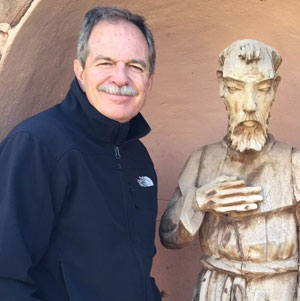 Dear Friend Hubbell: Stories of Hubbell Trading Post from the Navajo and Hopi Perspective
Jim Collette, Supervisory Archaeologist, Museum of Northern Arizona
Wednesday, January 18, 2017, 6 pm
2017 will mark the 50th anniversary of the acquisition of Hubbell Trading Post National Historic Site by the National Park Service. To celebrate, MNA is presenting a special Living Room Lecture on the little-known history of Hubbell from the perspective of its Navajo and Hopi employees and customers. The story of Hubbell Trading Post has usually been told from the point-of-view of founder John Lorenzo Hubbell and his heirs. MNA archaeologist Jim Collette, and NPS staff, have spent four years compiling fascinating stories of trading post life from over 200 interviews with Navajo and Hopi elders. Now hear "the other side of the story" from Native warriors, weavers, and workman who knew the de facto "King of Northern Arizona"—including tales that have never been told beyond the walls of the most famous trading post in the American Southwest.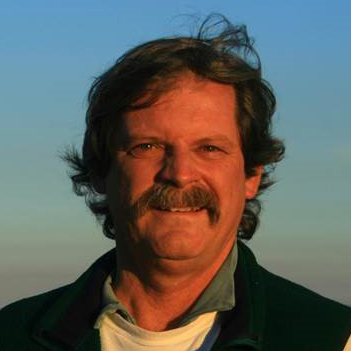 Smitten By Stone: How We Came To Love the Grand Canyon
Wayne Ranney, Geologic Educatior & Author
Thursday, February 16, 2017, 6 pm DATE CHANGED!
The Grand Canyon was first encountered by people of European descent in the year 1540 by members of the Coronado Expedition. For the next 318 years, no one saw anything worthwhile in Grand Canyon. But that all changed in 1857 when the first geologist saw it and announced to the world that it was a paradise. Join geologist Wayne Ranney as he discusses how the Grand Canyon came to be loved.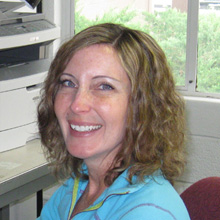 Remorseful Returns: Artifacts Illegally Removed from National Park Service Sites
Gwenn Gallenstein, Museum Curator for Sunset Crater Volcano, Walnut Canyon, and Wupatki National Monuments (NPS)
Wednesday, March 15, 2017, 6 pm
Join Flagstaff Area National Monuments Curator, Gwenn Gallenstein, as she shares tales of bad luck and broken lives from visitors who illegally removed surface collections from Walnut Canyon and Wupatki National Monuments.