As a benefit of membership, you are invited to attend this monthly lecture series at the Museum's Historic Colton House. To RSVP for a lecture or for information on membership, call 928.774.5211, ext. 219 or email membership@musnaz.org.
Behind the Exhibit: What You Aren't Supposed  to Notice
Neil Borowicz, Proprietor of Argo Fine Art Services
Rachel Waters, Conservator, MNA
Wednesday, September 13, 2017, 6 pm
When you walk into the Museum of Northern Arizona, chances are you'll notice the beautiful pottery and jewelry on display in the Babbitt Gallery, or thousand-year old sandals in the Archaeology gallery. Have you ever wondered how the Museum prepares sensitive objects for exhibitions to make sure they look their best, and stay that way? There are many steps to a successful exhibit that often go unnoticed. Older objects in collections often have a layer of soiling or tarnish, unstable parts, or cannot support themselves without assistance. Conservation treatment can solve some problems related to the appearance and stability of an object, but a proper exhibit mount will ensure the safety of the object while on exhibit and animate objects to tell a story. Join Neil Borowicz of Argo Fine Art, and MNA Conservator Rachel Waters, for some valuable insight into how mount makers and conservators work together to prepare collections for display. They'll cover projects they've collaborated on in the past, and will share what they're doing to get objects ready for the new ethnology installation.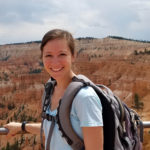 An Adventure in Fossil Hunting: A Journey Spanning 92 Million Years
Rebecca McKean, Research Associate in Geology and Paleontology, MNA
Wednesday, October 11, 2017, 6 pm
Hunting for fossils is no easy task - often involving extreme temperatures, biting gnats, and the occasional flash flood. So how did a small town girl from Wisconsin wind up spending every summer in southern Utah battling these conditions, all for the love of science? In this talk, we'll take a look at how a childhood fascination turned into a career. Then, we will explore how paleontology is done, from finding shark teeth and plesiosaurs in the middle of a desert and excavating them, to studying them and depositing them in the collections at MNA.