As a benefit of membership, you are invited to attend this monthly lecture series at the Museum's Historic Colton House. To RSVP for a lecture or for information on membership, call 928.774.5211, ext. 219 or email membership@musnaz.org.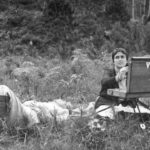 Playreading and Author Talk
Wednesday, January 16, 2019, 6 pm
The Colton House, 2920 N Creekside Dr
Come hear about the life of Museum of Northern Arizona founder Mary-Russell Ferrell Colton, in the home where she lived. Flagstaff Shakespeare Festival will perform a dramatic reading from the play, "Fairy." The play author, Flagstaff local Lynn Timmons Edwards, who will also be there to discuss her research and writing process.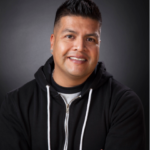 Duane Koyawena
Curator  & Artist for the new exhibition, Pivot: Skateboard Deck Art
Thursday, October 25th, 2018, 6 pm, in the Pivot Gallery
Join us for an evening with Hopi artists and Pivot curator Duane Koyawena as he shares his inspirational life story.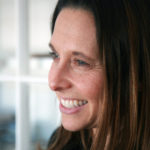 Jodie Hollander
MNA's current Poet in Residence
Wednesday, December 12th, 2018, 6 pm, at the Colton House
Jodie has spent the Fall with MNA as our Poet in Residence. Come hear her poetry and process and how the Colton Studio has inspired her work.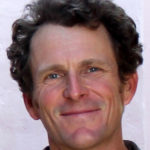 Urban Land Stewardship: Protecting and Cultivating Nature in Our Cities, Towns, and Suburbs
John Taylor, Founder & Director of Terra BIRDS
Wednesday, March 14, 2018, 6 pm
John Taylor, the Founder and Director of local non-profit Terra BIRDS will share the story of the post-construction landscape restoration in 2016 and 2017 around the MNA Main Exhibition Building, and how it is guided by the theme of Reconciliation Ecology.  John intends to lead a group discussion about how people's day-to-day actions and stewardship of the land around them at their home, work or school can play important roles in supporting wildlife, human health and happiness and sustainability.  John will also discuss the broader work and mission of Terra BIRDS in the community and share some ideas for the continuing focus of land stewardship around MNA lands.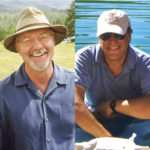 Man vs. Machine: Artificial Intelligence and the Classification Of Prehistoric Southwestern Pottery Designs
Leszek Pawlowicz, Associate Practitioner, Department of Anthropology, NAU
Chris Downum, Professor of Anthropology, NAU and Research Associate, MNA
Wednesday, February 21, 2018, 6 pm
Making sense of variation in ancient decorated pottery plays a critical role in Southwestern archaeology, both in chronology (dating archaeological sites) and cultural affiliation (assessing and tracking the identities of ancient populations across space and through time). In this talk Leszek Pawlowicz and Chris Downum present the historical background of pottery typology in the American Southwest, the use of pottery types for archaeological dating, and some of the problems that archaeologists have when assigning types to individual ceramic sherds. They ask a simple question: Are machines (computers that can analyze digital images of pottery) potentially more reliable than humans when it comes to identifying ceramic types? They will explore the answer by presenting results of recent experiments evaluating the utility of deep learning / artificial intelligence to the classification of ancient decorated pottery fragments from Northern Arizona.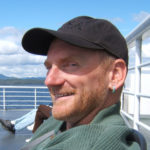 Ancestral Puebloan Petroglyphs of Wupatki National Monument
David Purcell, Supervisory Archaologist/Historian, MNA
Wednesday, January 17, 2018, 6 pm
In 2014-2107 archaeologists from the Museum of Northern Arizona and the National Park Service collaborated on a detailed documentation of rock art and other features at four sites in Wupatki National Monument. Early findings of the project were presented in the exhibition Images on Stone, which opened in 2016, but fieldwork continued through 2017. Now that fieldwork is complete, David Purcell takes us on an in-depth journey covering the entire scope of this significant project, and how its changed what we understand about the occupations of these important sites.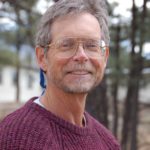 The Biology of Grand Canyon: What, Where, & How
Dr. Larry Stevens, Curator of Ecology at MNA & Director of the Springs Stewardship Institute
Wednesday, December 13, 2017, 6 pm
Dr. Larry Stevens will speak about the remarkable array of plant, invertebrate and vertebrate species living in and around Grand Canyon. He has spent the past 4 decades study ecosystem ecology in the Grand Canyon region, and his lecture will focus on how life has evolved in, and adapted to the extraordinary array of ecosystems here. He will discuss the life histories of the region's characteristic and more unusual biota, and he will describe past and future adaptations to changing environmental conditions here on the southern Colorado Plateau.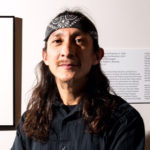 Artist-in-Residence Update
Ed Kabotie, MNA Artist-in-Residence
Wednesday, November 8, 2017, 6 pm
During his time as artist-in-residence at the Museum of Northern Arizona, Hopi/Santa Clara Pueblo artist Ed Kabotie has explored new areas in his art and music. Of his work, Ed writes, "my vision as an artist is to express the values, virtues, and sometimes vices of my people through the mediums of art and music." Spend the evening listening to beautiful music on guitar and Native American Flute, and enjoying a discussion about Ed's development as an artist, and his relationship to the Museum of Northern Arizona.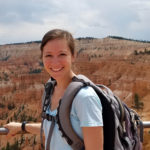 An Adventure in Fossil Hunting: A Journey Spanning 92 Million Years
Dr. Rebecca McKean, Research Associate in Geology and Paleontology, MNA
Wednesday, October 11, 2017, 6 pm
Hunting for fossils is no easy task - often involving extreme temperatures, biting gnats, and the occasional flash flood. So how did a small town girl from Wisconsin wind up spending every summer in southern Utah battling these conditions, all for the love of science? In this talk, we'll take a look at how a childhood fascination turned into a career. Then, we will explore how paleontology is done, from finding shark teeth and plesiosaurs in the middle of a desert and excavating them, to studying them and depositing them in the collections at MNA.
Behind the Exhibit: What You Aren't Supposed  to Notice
Neil Borowicz, Proprietor of Argo Fine Art Services
Rachel Waters, Conservator, MNA
Wednesday, September 13, 2017, 6 pm
When you walk into the Museum of Northern Arizona, chances are you'll notice the beautiful pottery and jewelry on display in the Babbitt Gallery, or thousand-year old sandals in the Archaeology gallery. Have you ever wondered how the Museum prepares sensitive objects for exhibitions to make sure they look their best, and stay that way? There are many steps to a successful exhibit that often go unnoticed. Older objects in collections often have a layer of soiling or tarnish, unstable parts, or cannot support themselves without assistance. Conservation treatment can solve some problems related to the appearance and stability of an object, but a proper exhibit mount will ensure the safety of the object while on exhibit and animate objects to tell a story. Join Neil Borowicz of Argo Fine Art, and MNA Conservator Rachel Waters, for some valuable insight into how mount makers and conservators work together to prepare collections for display. They'll cover projects they've collaborated on in the past, and will share what they're doing to get objects ready for the new ethnology installation.