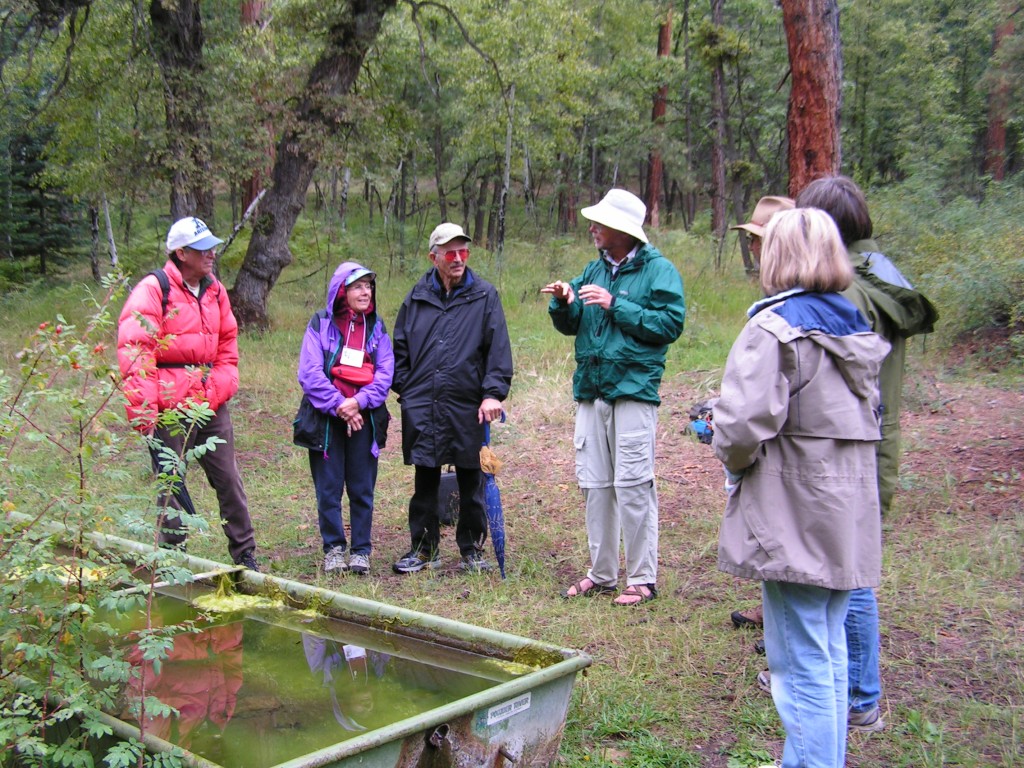 Springs Stewardship Institute provides workshops and training for organizations, tribes, and agencies to develop a better understanding of springs ecosystems and stewardship.  SSI can conduct workshops on-site as well as in our newly renovated office on the MNA Research Campus. We offer our standard two day workshops which provide basic instruction on ecology, distribution, and hydrogeology of springs as well as assessment methods and data management techniques.  We can also offer more detailed trainings to fit the needs of the agency, tribe, or organization.
Upcoming Workshops
Our next two-day workshop will take place September 4- 5, 2013 at our Powell Building Office on the MNA campus.
Please contact the SSI office more information.