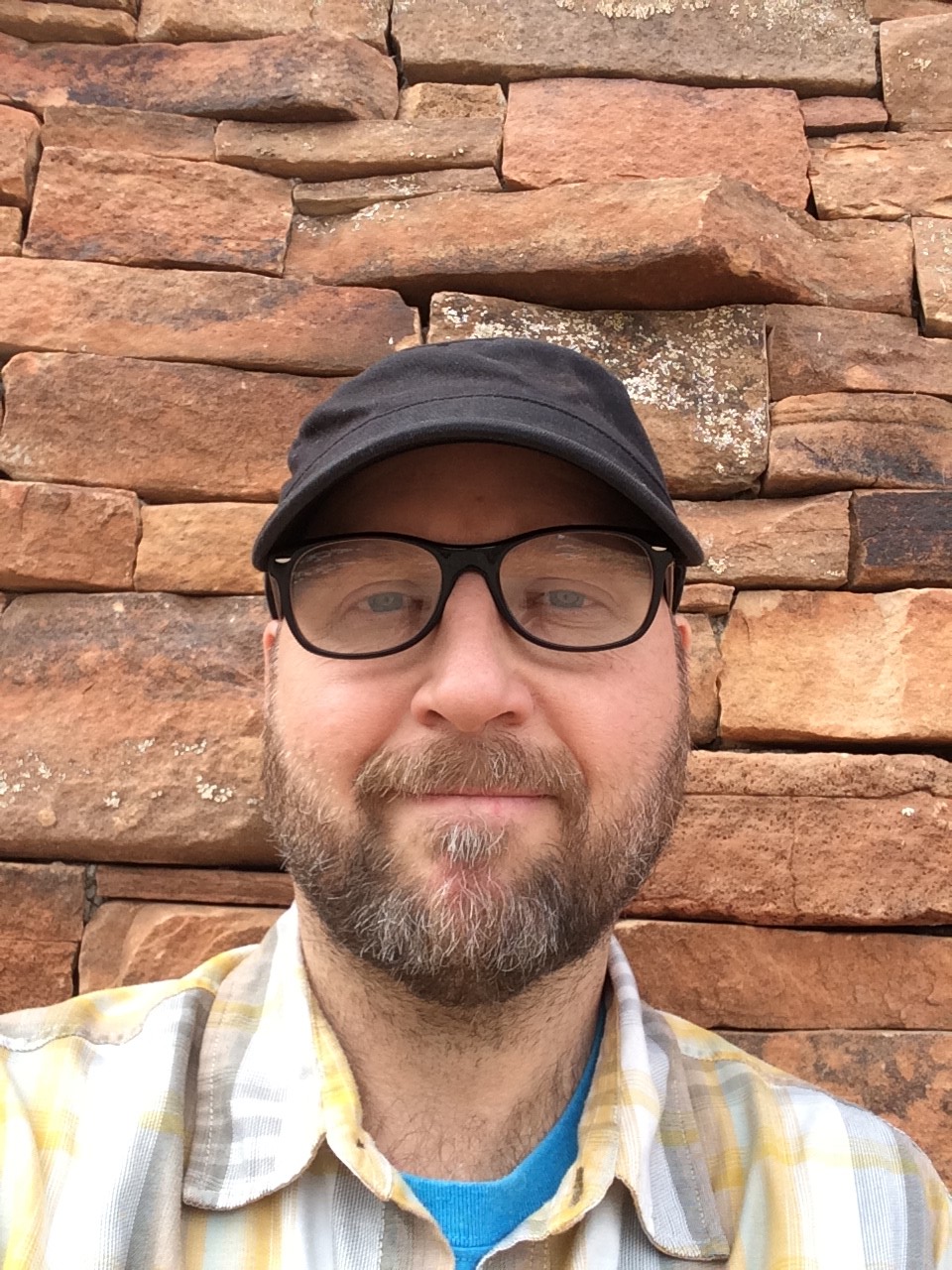 Anthony Thibodeau, Director of Research and Collections
Anthony Thibodeau holds an M.A. in Popular Culture from Bowling Green State University in Ohio. Tony previously managed archaeological collections for several decades at the Museum of Indian Arts and Culture/Laboratory of Anthropology and the School for Advanced Research (formerly the School of American Research) in Santa Fe, New Mexico.
Prior to joining the collections staff at MNA in 2016, Tony taught cultural anthropology at NAU for a year after moving to Flagstaff with his family in 2014. In addition to his regular duties at MNA, Tony also served as curator for The Force Is With Our People exhibit in 2019-2020, which explored the cultural connections between the Star Wars series of films and contemporary Native art from across the American Southwest.
Publications
2020 Thibodeau, Anthony J. with Manuelito Wheeler and Dr. Lee Francis 4. "The Force Is With Our People". Plateau Magazine. Flagstaff, Arizona: Museum of Northern Arizona.
2016 Thibodeau, Anthony J. ""Among the Rocks and Roots": A Genre Analysis of Cascadian Black Metal" in Heavy Metal Studies and Popular Culture, edited by Bryan Bardine, Gabrielle Riches, Dave Snell, and Brenda Walter. London: Palgrave Macmillan.