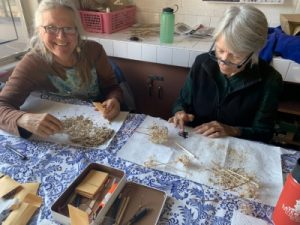 All segments of the museum use volunteers and giving your time is a wonderful way to learn about an area that interests you while helping out the museum. Some volunteer activities can be done from home, including updating databases, editing, and preparing materials and mailings. In the summer, volunteers tend to the grounds and gardens while learning from horticulturists and ethnobotanists about the plants and their uses. Specially trained volunteers help in collections to handcraft cradles to safely store delicate objects. MNA researchers also oversee several Citizen Science projects.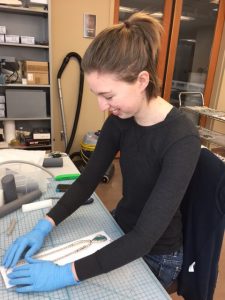 Whatever your interest, skill set, and availability, there's probably a place for you at the museum. To become involved, email volunteer coordinator Mari Soliday at msoliday@musnaz.org or call her at 928-774-5213 ext 275
Volunteer hours are tracked and often help MNA receive grants. Volunteers are responsible for logging their hours on the Volgistics website (Access for existing volunteers only)
Docents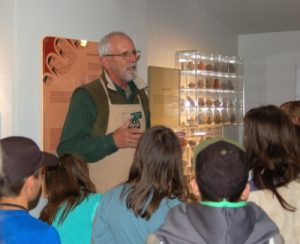 If you love to work with the public and tell the stories behind displays that spark interest and curiosity, then consider becoming a museum docent. Museum docents are highly trained volunteer educators who lead tours, provide hands-on programs, serve as guides in the museum galleries and grounds, and present demonstrations.
assist in interpreting the natural and cultural history of the Colorado Plateau and in helping the public to understand fine arts, anthropology, special exhibitions, and the historical legacy of the Museum of Northern Arizona.
After an initial interview and selection process, docent trainees attend a comprehensive six-month course covering archaeology, ethnology, geology/paleontology, ecology, fine arts, and more.
Docents are expected to keep up their museum membership and complete at least 60 hours of service for two years. Most docents continue much longer and enjoy access to ongoing education through monthly Peer-to-Peer sessions and curator introductions to each new exhibit. Like all volunteers, docents are responsible for logging their hours in Volgistics.
Docent resource page (Access for existing docents only)
SMART Cart Cadets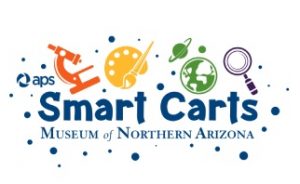 For high school and college students, the new Science Meets Art Carts program offers a chance to learn about science, art, and working with the public. It's also an opportunity to build your experience, skills, and resume. SMART Cart cadets are trained to do short demonstrations and hands-on activities for museum visitors. To qualify, you must have reliable transportation and be available some weekends and Thursday evenings in the summer. If you or someone you know would like to become a SMART Cart cadet, email msoliday@musnaz.org.