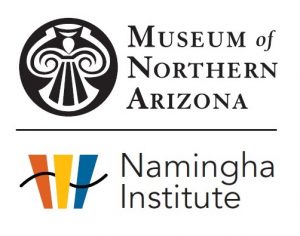 So named for the Namingha family, who believe deeply in giving back to the community by aiding and nurturing young artists, the Namingha Institute celebrates the region's diverse artistry. Supported in part by the Philip M. Smith Trust, each year this residency provides selected art students with a challenging and stimulating environment to explore their artistic interests through various media. During the residency students have opportunities to work with master artists, tour MNA's Platinum LEED Certified Easton Collection Center, and pull inspiration from the beauty and diversity of the Colorado Plateau.
Five student residents were selected for the 2021 Namingha Institute Master Class, held at the Museum of Northern Arizona from June 3rd-17th, 2021. The selected students receive lodging and a stipend for any expenses. Students participate in classes with master artists, Dan Namingha and Arlo Namingha. On June 17th, students will engage in a showcase and reception for the public, including guests from MNA staff, and the Museum of Northern Arizona's Board of Trustees.
Check back here in the fall for the application information and deadline for the 2022 Namingha Institute Master Class. For more information, please contact the Namingha Institute Coordinator, Darvin Descheny at ddescheny@musnaz.org or at 928-774-5211 ext 267.
About the Master Artists
Dan Namingha is an internationally known artist whose works are in significant and private collections throughout the world.  He has been painting and sculpting professionally for close to 50 years.  He is from the Tewa-Hopi tribe.  He attended the Institute of American Indian Arts, University of Kansas and the American Academy of Art in Chicago.
He has had one-man exhibitions at museums such as The Fogg Art Museum in Boston, MA, The Reading Public Museum in PA.  The Palm Desert Museum, Palm Springs, CA.  The Carnegie Mellon plus numerous others.  His works are in numerous collections such as the Denver Art Museum, New Orleans Museum of Art, The British Royal Collection, NASA Art Collections, Sundance Institute, and numerous US embassies.  In 1983-1986 he had an exhibition that was sponsored by the United States Information Agency that traveled throughout Europe.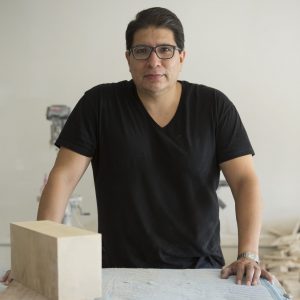 Arlo Namingha, son of Dan Namingha, has been showcasing his art professionally for over 20 years. He is Tewa and Hopi from Ohkay Owingeh Pueblo, New Mexico and Polacca, Arizona.
Arlo has studied in the fine arts with a focus on architecture and business. Arlo comes from a long line of artisans in his family. His great, great, great grandmother is Nampeyo, whom is recognized for reviving the traditional styles of Hopi pottery making. Arlo's work has been showcased in many exhibitions across the world including Santa Fe, New York, Monaco, and Japan. His work also resides in several permanent museum collections as well as several international U.S. Embassies.