July 2 & 3, 2022
More than a market, the Heritage Festival is an unparalleled opportunity to experience the diverse Indigenous cultures of the Colorado Plateau region, which has been inhabited for thousands of years.  Begun in 1930 as the Hopi Craftsmen Show, the Heritage Festival has gone through many changes over the years. For 2022 the Heritage Festival returns bigger and better than ever, making room to include the Acoma, Apache, Diné (Navajo), Havasupai, Hopi, Hualapai, Pai, Ute, Yavapai, and Zuni. In one weekend visitors can taste Hopi Piki bread, play Zuni games, enjoy traditional dances and music, and gain insights during talks by cultural experts.
The 2022 will spread across the beautiful museum campus in view of the sacred San Francisco Peaks. With an expanded artist market and mainstage performances under tents outdoors, there will be plenty of space and fresh air.
Festival highlights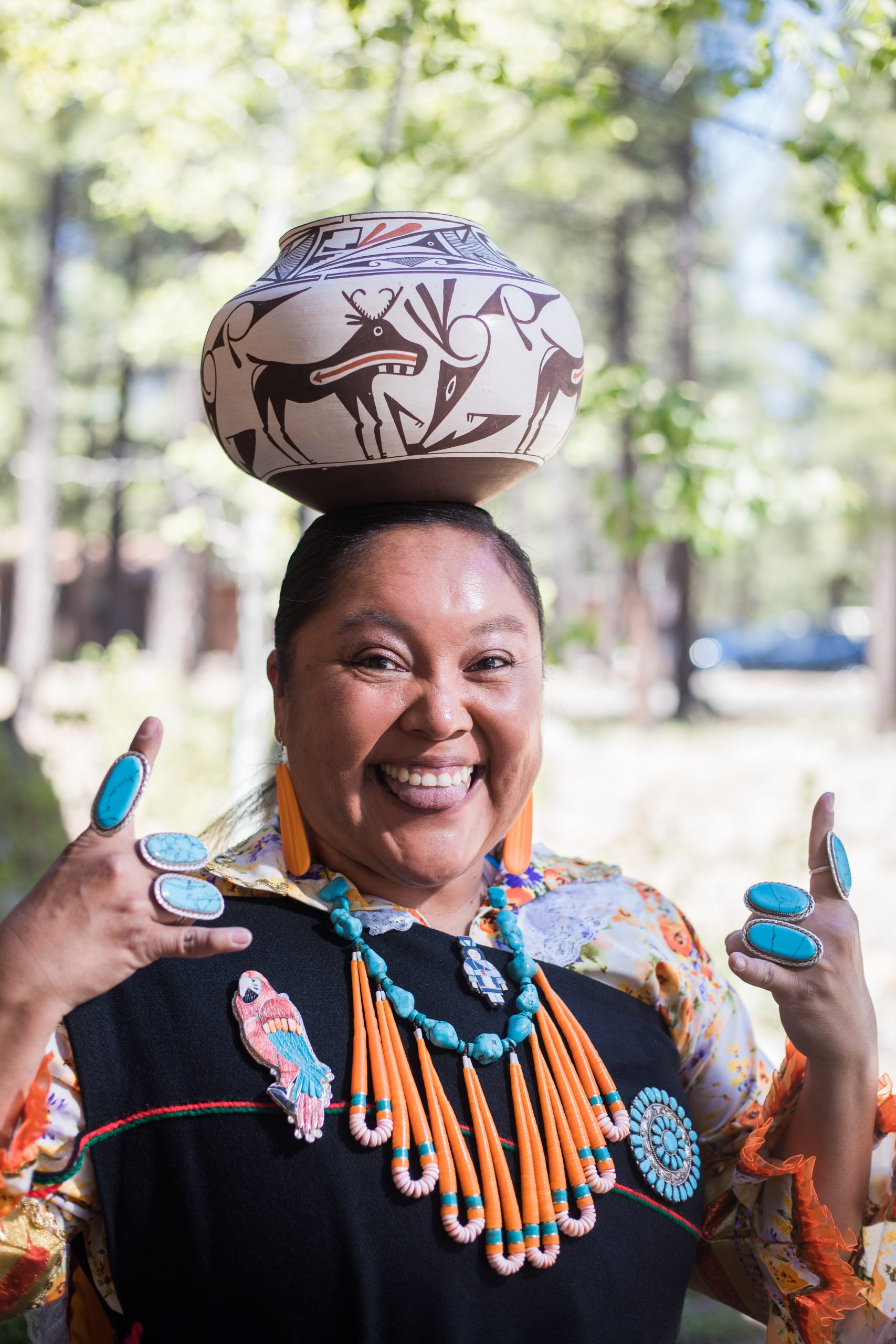 Performances
Through dance, music, and stories, performers under the mainstage tent share their unique cultures. Come see these performers and more:
The Olla Maidens (Zuni), an all-women's group renowned for their skill dancing with  fragile water jars balanced on their heads, which they do to honor their ancestors.
The Polequaptewa Dance Group (Hopi) from Second Mesa.
The Dineh Tah Dancers (Diné) share the rich cultural traditions of the Navajo People through dances and songs.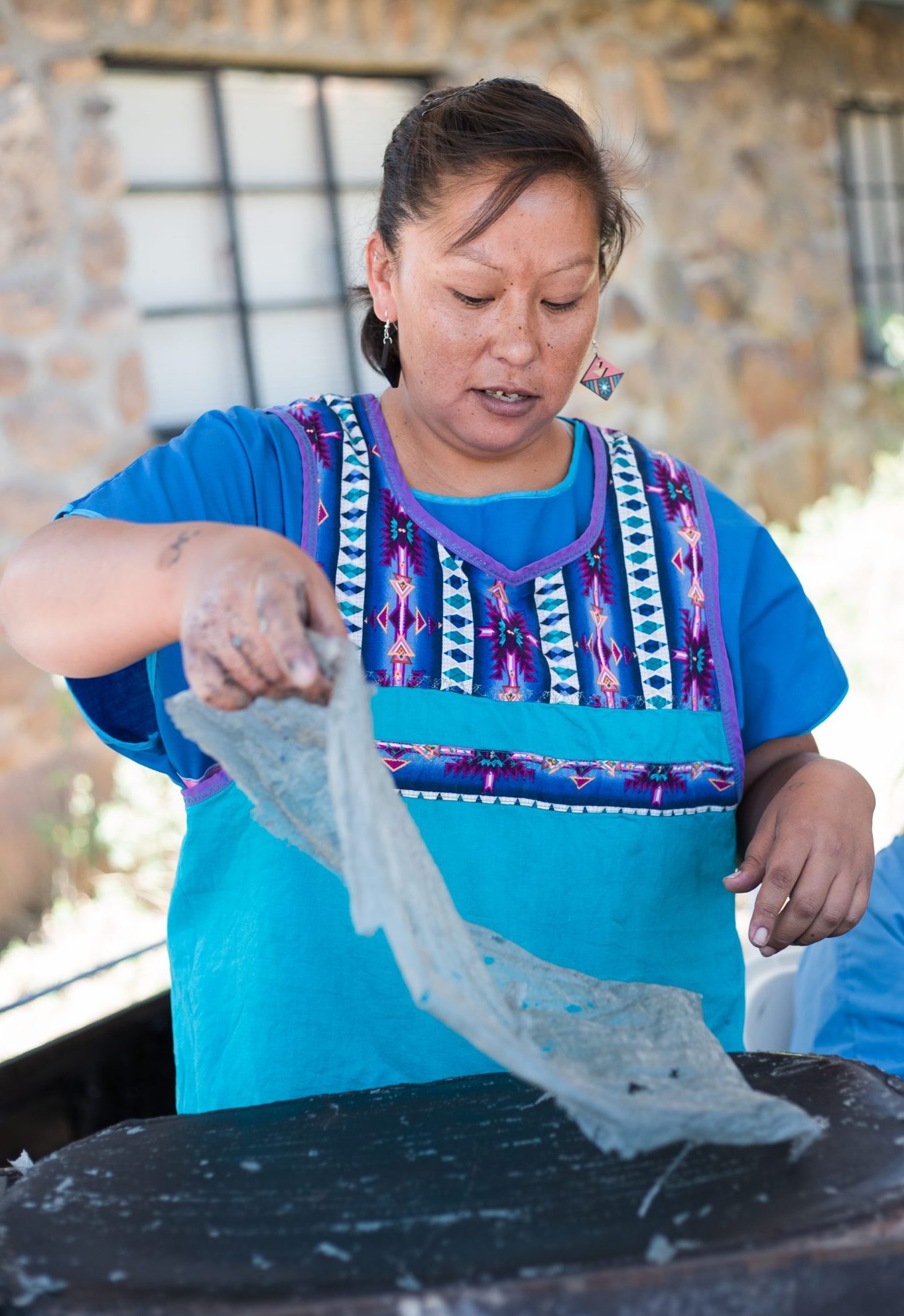 Presentations
Cultural experts provide insight through a series of presentations. Learn Zuni philosophies through the traditional and contemporary symbolism found in Zuni art, why Navajo identity continues to evolve, and how young Hopi balance their traditions with the pressures of modern life.
Taste piki bread hot off the stone as Evelyn Numkena demonstrates this traditional Hopi staple. See how native plants are used to dye fibers for rugs, in a hands-on demonstration by Navajo fiber artist Roy Kady.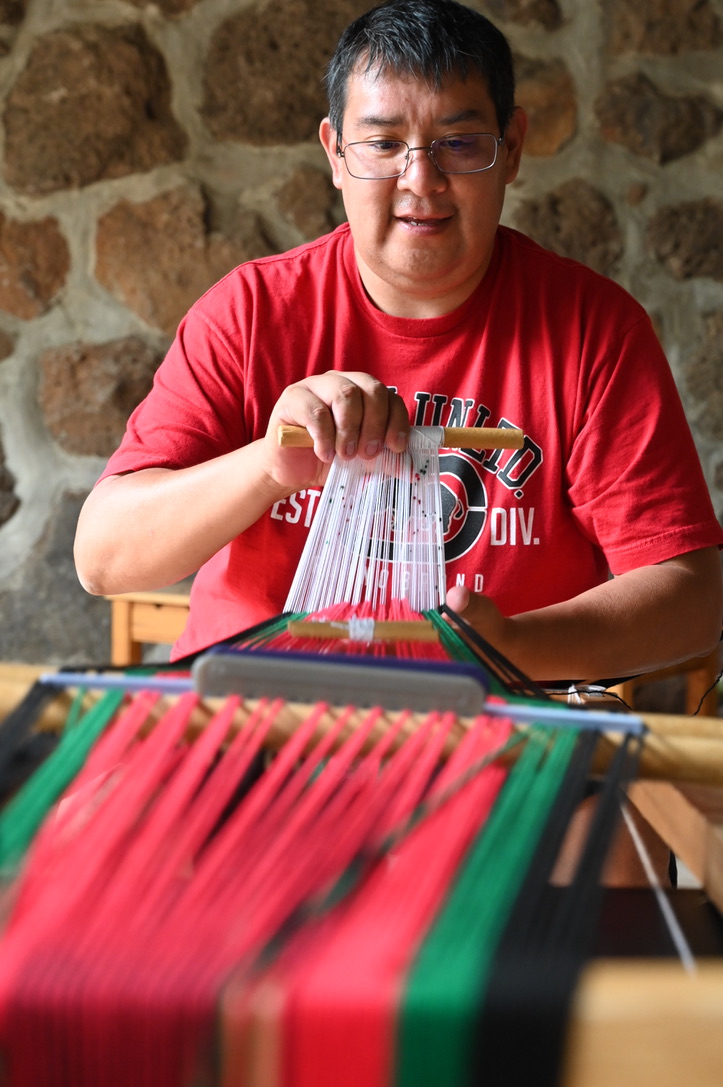 Artist demonstrations
More than 150 artists are expected to participate in the 2022 juried artist market, representing many Native Nations of the Colorado Plateau and all forms of visual art, including jewelry, pottery, basketry, katsina carvings, weaving, clothing, and more. Many of the artists demonstrate their crafts, using techniques that have been passed down for generations. This is an ideal market for seasoned collectors and those just learning about the beautifully traditional and contemporary arts of the Southwest.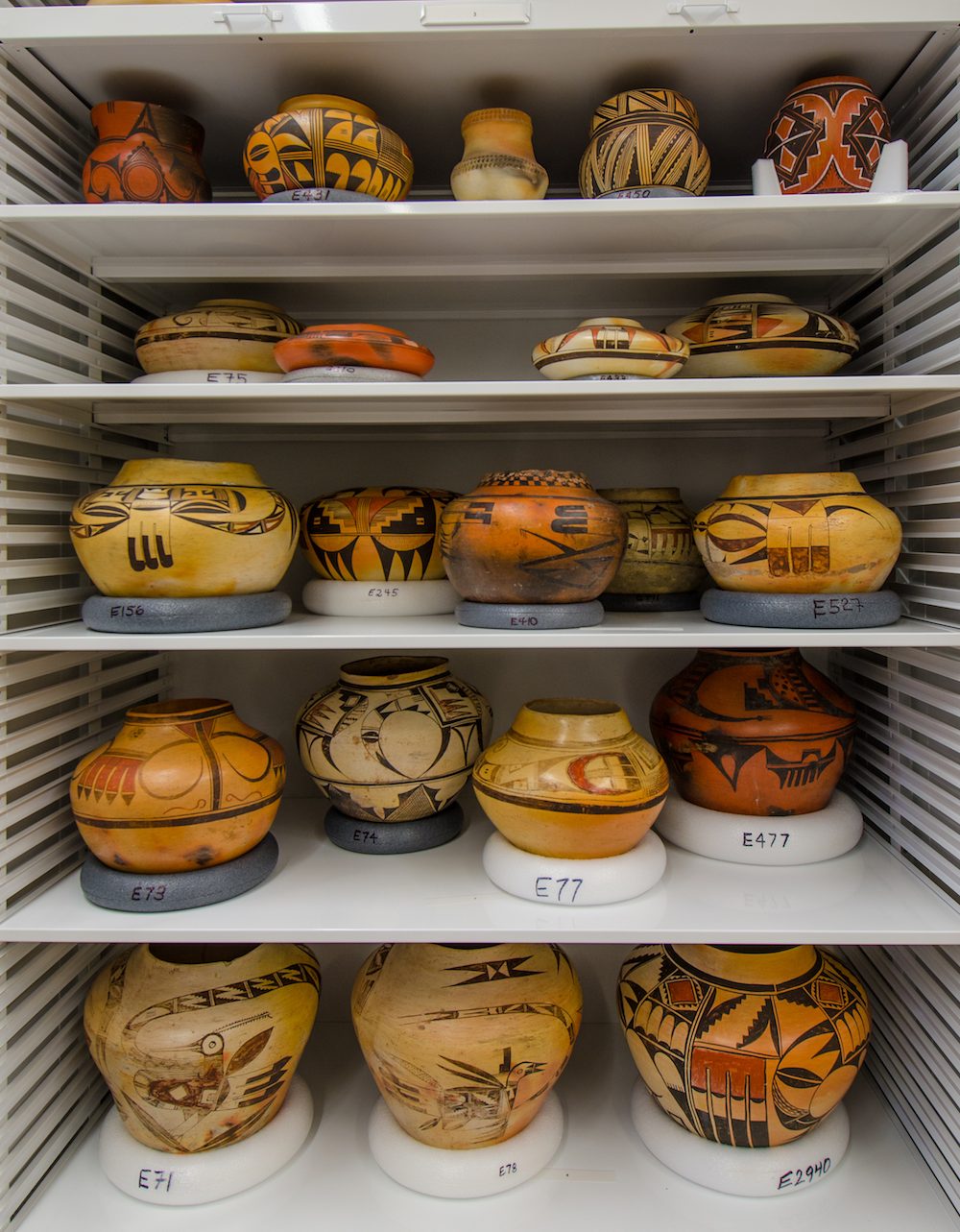 Collections
Built in consultation with the tribes, the Easton Collection Center cares for thousands of objects of cultural importance. Native artists regularly visit the collection center to learn from the art of their ancestors and during the Heritage Festival you can too!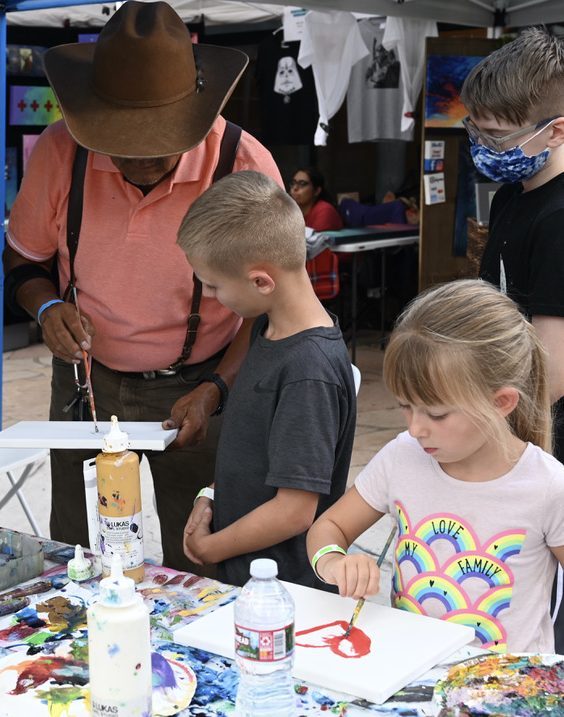 Family Fun
With puppet shows to watch, crafts to make, and traditional games to play, the Heritage Festival is just as fun for kids as it is for adults.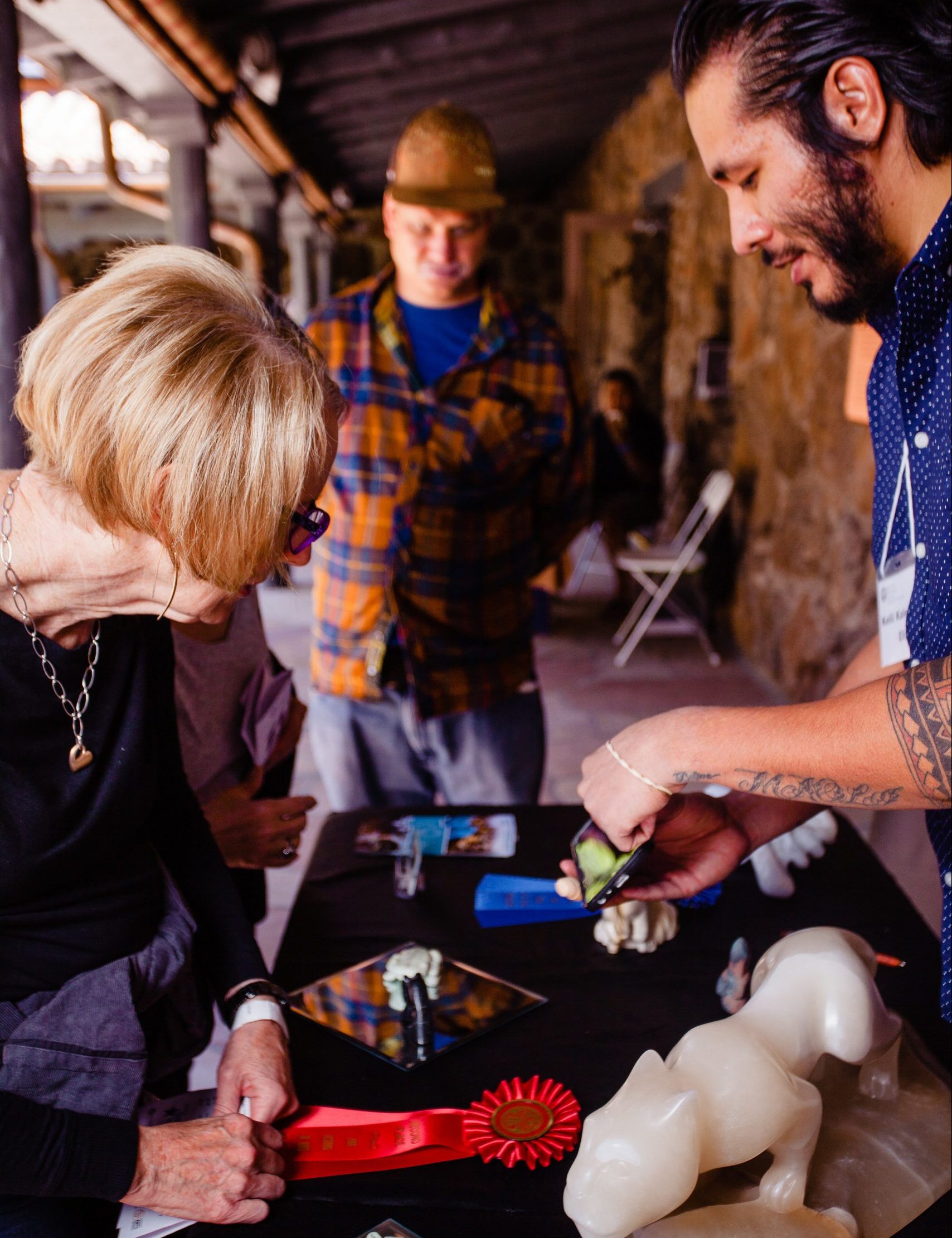 Member Preview
MNA members get premiere access to the artist market on Friday July 1, the day before it opens to the public.