Liberating Landscape
Through January 10, 2021
Inspired and empowered by the dramatic landscapes of the American Southwest, women took the lead in developing the arts of the region from 1900 to 1940. Come see the pottery, photographs, paintings, and drawings of six women artists and learn about their remarkable lives: Nampeyo, Kate Cory, Mary-Russell Ferrell Colton, Nora Lucy Mowbray Cundell, Harriet Morton Holmes, and Lillian Wilhelm Smith.
Download and print this activity to do at home:
Google Pueblo potsherds to find images for inspiration
The Force is with our People
Through October 25, 2020
Star Wars has had a strong influence on many contemporary Native artists, whose art reflects the images and themes of the popular series. This exhibition features  work by 15-20 different contemporary Native artists whose work is influenced by Star Wars and explores the reasons  Star Wars resonates with them.
Download and print these activities to do at home:
Wookie fortune teller and bookmark
Design your own Stormtrooper mask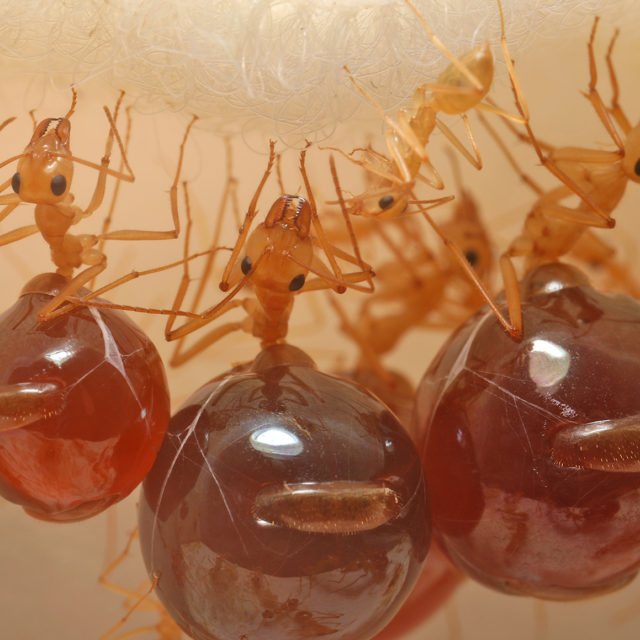 The Ant Empire: Strength in Community
Open
Honeypot ants, Myrmecocystus, are fascinating insects who store sweet liquids in their swollen abdomens. These insects are native to Arizona, where they live in nests underground. Come learn more about their complex community in the Discovery Room.
Download and print this lab booklet, then use it to observe ants outside: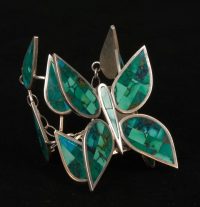 New Acquisitions
Colton Living Room
The Museum has recently dedicated a portion of its exhibition space to new collection acquisitions. Currently on display are objects purchased by MNA from the estate of Margaret L. Taylor, including paintings, baskets, miniatures, and jewelry by noted Hopi, Zuni, Navajo, and Latino artists.
Permanent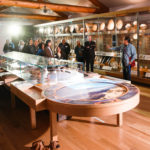 Native Peoples of the Colorado Plateau
This newly-renovated, long-awaited permanent exhibition displays the story of ten tribes of the Colorado Plateau: Zuni, Acoma, Southern Ute, Southern Paiute, Hopi, Havasupai, Hualapai, Yavapai and Dilzhe'e Apache, and Diné (Navajo). Through over 350 objects selected by 42 tribal consultants, this exhibition reflects tribal histories, values, and cultures.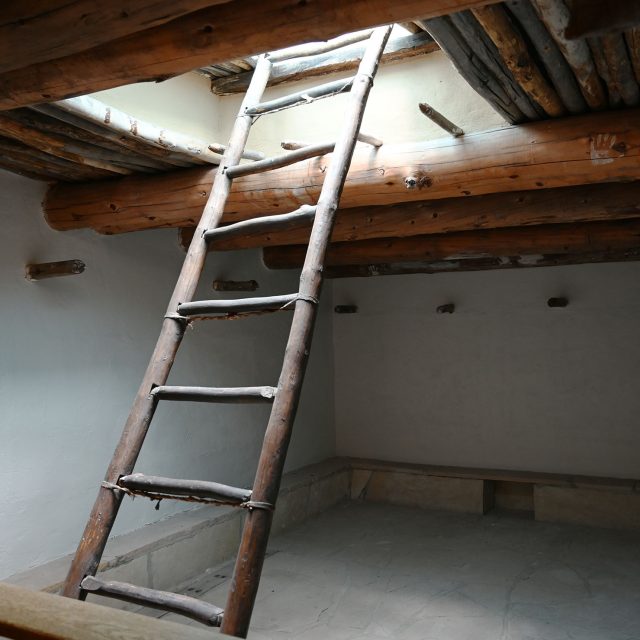 Hopi Kiva
This re-created subterranean space, lit by a single beam of sunlight coming through the roof-top entrance, gives visitors a chance to sit and reflect on what it would be like to enter an actual kiva.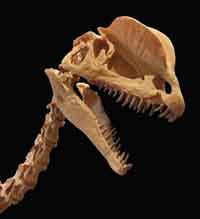 Geology Gallery
The 130,000 square miles of the Colorado Plateau are defined by colorful, horizontal strata, in many places deeply dissected by numerous canyons and made visible by the arid climate and lack of vegetation. Get acquainted with these formations, how they were created, and the accompanying flora and fauna in our hands-on geology gallery. Scientific specimens illustrate the story of our region and allow an intimate interaction with the past.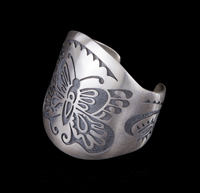 Babbitt Gallery
Ancient, modern, and contemporary arts of the Colorado Plateau adorn the Babbitt Gallery. A selection of the Museum's ceramic holdings demonstrates the extensive collection and classification system created by Dr. Harold Colton, Museum co-founder. Peruse jewelry holdings from the Rio Grande Pueblo, Hopi, Navajo, and Zuni. Highlights include the history of Hopi Overlay Silver and the discoveries found in Tim's Cave in Sedona.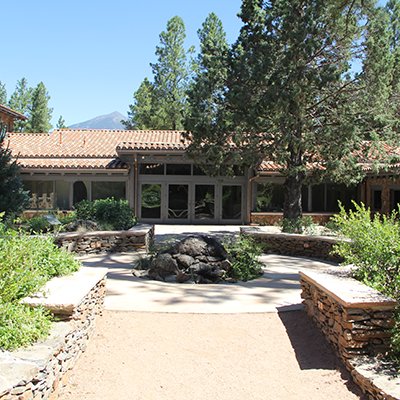 Jaime Major Golightly Courtyard
The Jaime Major Golightly Courtyard features interpretative signage highlighting the botanical and geological elements of the Colorado Plateau. To learn more about the region's flora, life zones, and geology click here.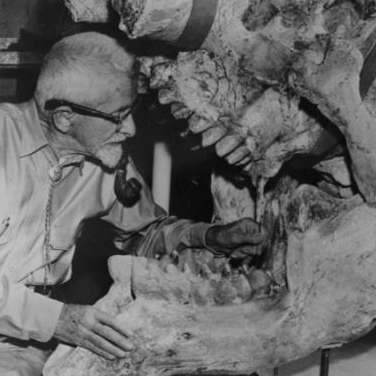 90 Years of Ideas
Administration building (Building 9 on Research Campus)
The Museum of Northern Arizona was founded 90 years ago with some big ideas - that a museum can be core to the culture of a community; that science, art and culture belong together in one museum; that a museum can and should advocate and educate. Come see a graphic presentation of MNA history.
Past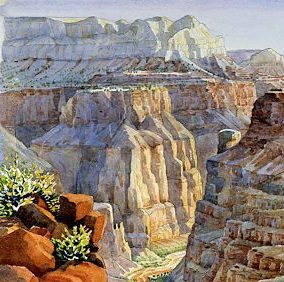 Searching for a Bigger Subject
November 16, 2019 through February 16, 2020
Thought to be one of Tony Foster's greatest achievements, Searching for a Bigger Subject juxtaposes the world's vastest canyon against the world's tallest mountain. The journey is a literal examination of the greatest of all wild landscapes—the Grand Canyon (USA) and Mount Everest (Nepal and Tibet). Given the subject matter, many of this journey's paintings necessitated a large format and are incredibly dramatic, spectacular works. Foster managed to capture the immensity of these landmarks while retaining their integral details.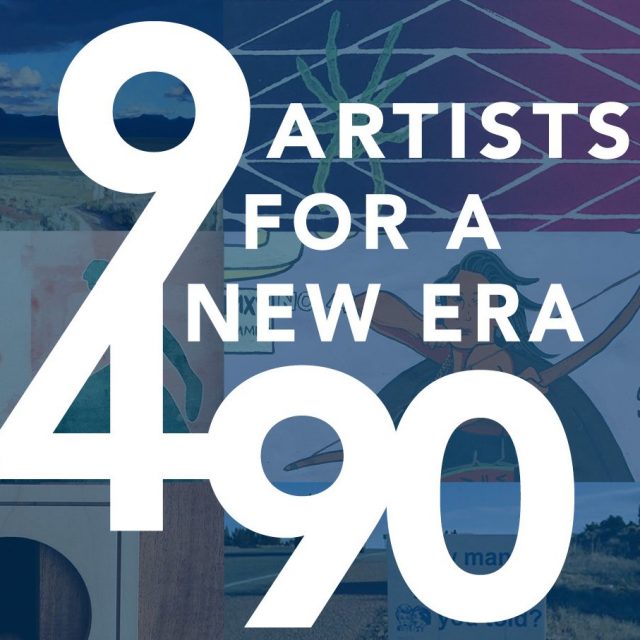 Nine 4 Ninety: Artists for a New Era
June 23,  2019 through Oct. 13, 2019
The Museum of Northern Arizona has a 90 year tradition of encouraging artists, particularly Native American artists, to experiment with aesthetic traditions and represent the wonder of the Colorado Plateau with fresh visions. As part of our 90th year celebrations, this exhibition highlights nine young to midcareer artists who are doing interesting, exploratory work: Melissa Cody, Diné textile artist; Arlo Namingha, Tewa/Hopi sculptor; Michael Namingha, Tewa/Hopi mixed media artist; Melanie Yazzie, Diné sculptor, painter and printmaker; Orlando Dugi, Diné fashion designer; Jason Garcia, Santa Clara Pueblo printmaker and clay artist; Delwyn Tawvaya, Hopi silversmith; Josh Elliott, landscape painter; and Michelle Condrat, landscape painter.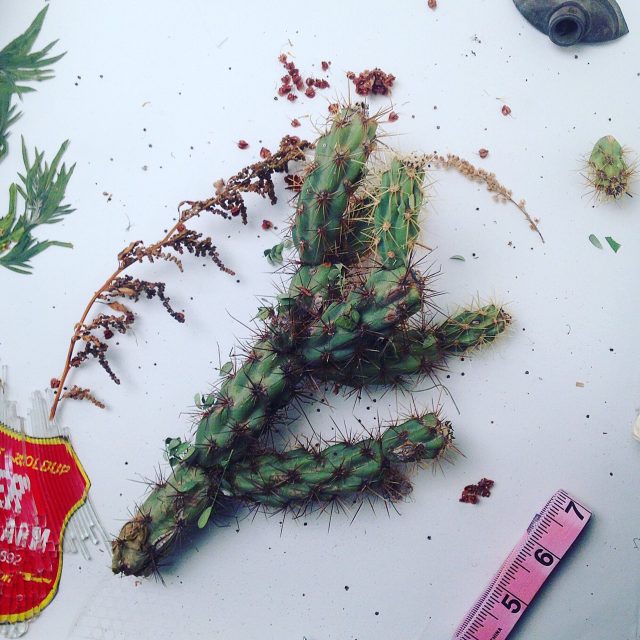 DesertArt LAB: Ecologies of Resistance
April 27 through September 8
Desert ArtLAB is an interdisciplinary art collaborative, established by museum curator/educator April Bojorquez (Chicana/Rarámuri) and artist/educator Matthew Garcia (Chicano). The collaborative reconceptualizes desert/dryland ecologies not as post-apocalyptic growth of wasteland, but as an ecological opportunity. The exhibition Ecologies of Resistance illustrates the artistic process of the collaborative's site-specific ecological installation in the high desert of Southern, CO, through the use of artifacts, archival materials, and botanical samples. The collaborative is transforming a plot of blighted land into a thriving dryland ecosystem that also serves as an edible indigenous landscape. Informed by social sculpture, the collaborative believes artists have the ability to altruistically transform and shape their environments and society. Regrowing indigenous ecologies in community space allows for the revitalization of ecological practice and a reimagining of an indigenous dryland cosmology and aesthetic.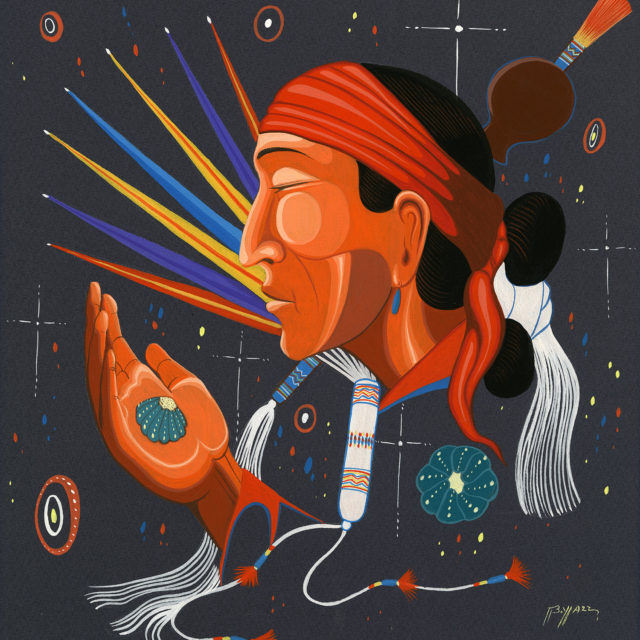 In Retrospect: Growing Our Own Artists
March 9 through May 27
From 19th century landscape paintings to contemporary sculptures, the MNA fine art collection is as diverse and expansive as the Colorado Plateau. This retrospective exhibition explores the legacy of the donors who helped build the collection over the past 90 years through 46 paintings, sketches and sculptures, including iconic works by Mary-Russell Ferrell Colton and Gunnar Widforss. 
This exhibition is generously supported by Delmas, The Framing Department and AEC Printing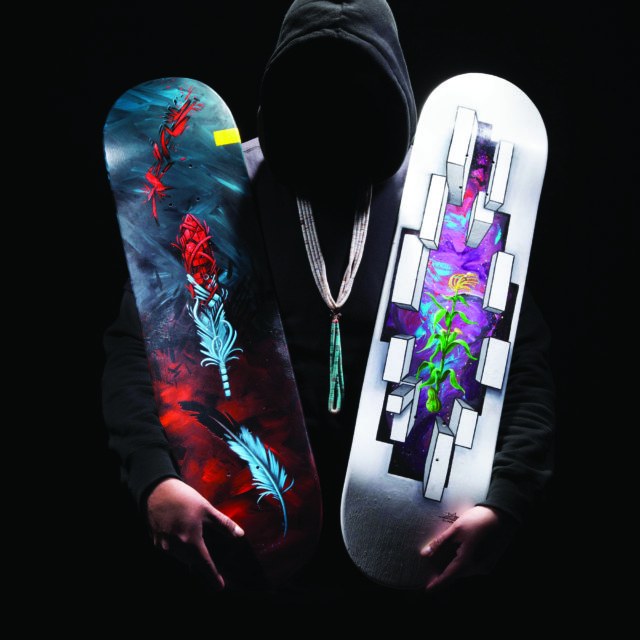 Pivot: Skateboard Deck Art
October 13, 2018-March 31, 2019
Artists of many tribes and backgrounds transform 100 blank skateboard decks into a colorful and diverse collection. From traditional carvers to contemporary painters, the decks on display represent a pivotal moment in Native American art, as a young generation combines traditional imagery and techniques with modern interpretations and canvases. Guest curators Duane Koyawena (Hopi) and Landis Bahe (Navajo) chose to provide all the artists the same, unique canvas so the resulting exhibition expresses both diversity and unity. This exhibition is generously supported by NARBHA.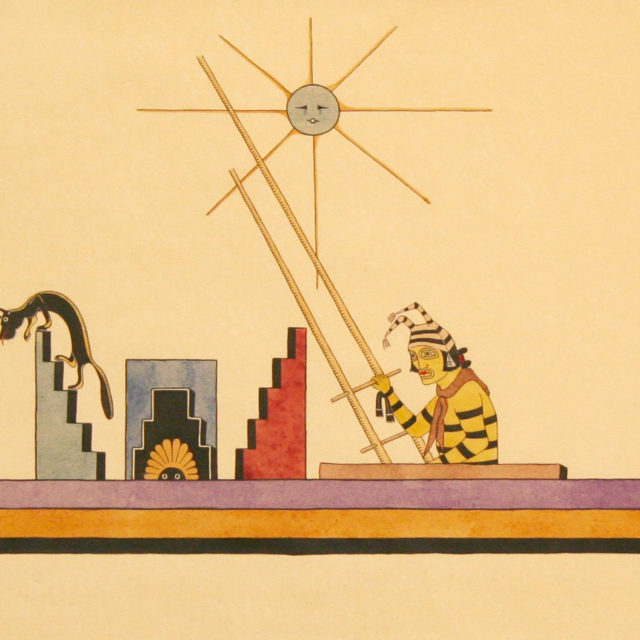 Transcending Duality: The Santa Fe Studio Style
November 17, 2018 - February 10, 2019
The young artists at Santa Fe Indian School, like Native students all over the country, left their homes behind to get an education at a government operated boarding school. For many, art became a way to maintain a relationship with their now distant sources of identity. They developed a distinctive style building on traditional symbolism and activities such as hunting, tending sheep and attending ceremonies. This visually dynamic exhibition, rich in color and symbolic meaning, looks at the work created by some of the Southwest's greatest Native painters, including: Awa Tsireh, Ma Pe Wi, Fred Kabotie, Otis Polelonema, Tonita Pena, Julian Martinez, Abel Sanchez, Harrison Begay, Quincy Tahoma, Andy Tsinajinnie, Allan Houser, Robert Chee, Ha So Deh, Pablita Velarde, and Beatien Yazz. This exhibition is generously supported by The Framing Department.
Click here to visit a website which provides more information on the artists, interactive maps and interpretations of some of the art. The website was created by Northern Arizona University students to accompany the exhibition.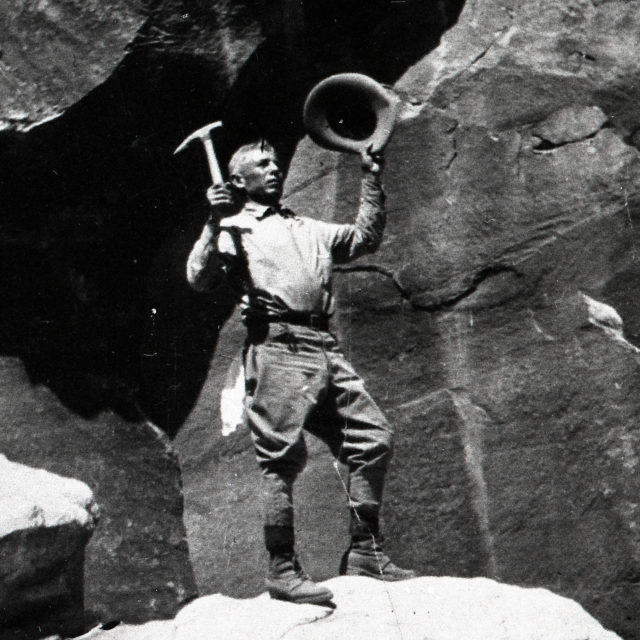 Photographs by George L. Beam and The Making of Arches National Monument
Katherin L. Chase Gallery 
August 25 - November 11
See the first public exhibition of photos taken in 1923 that brought Arches to the attention of the U.S. government and led to its protection as a national monument.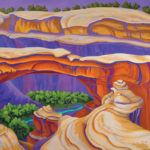 Confluence of Color: George Averbeck & Serena Supplee
February 17 - May 28, 2018
More than 30 years of friendship and artistic collaboration between glass artist George Averbeck and painter Serena Supplee has resulted in a shared aesthetic of rich color and a similar lexicon of forms, defining elements of each artist's instantly recognizable style. Confluence of Color features vibrant sculptural glass and oil works by these renowned Southwest artists, celebrating the natural forms and saturated desert hues of the Colorado Plateau.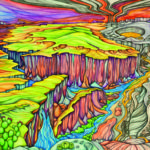 Voices for the Colorado Plateau
April 6 - May 20, 2018
The Colorado Plateau is home to some of our nation's most spectacular public and tribal lands, yet these landscapes face tremendous environmental and social challenges. In October 2017, the Grand Canyon Trust gathered twelve Flagstaff artists for a weekend at the Kane Ranch in northern Arizona. Tasked with sharing the stories and challenges of our treasured lands, the artists created pieces with brushstroke, camera lens, organic material, word, and sound inspired by the land and each other. The resulting artworks explore issues ranging from environmental injustice, to endangered species protection, to the simple beauty of the land. Listen to the audio guide Intimate Expanse here: Intimate Expanse, Part 1. Intimate Expanse, Part 2.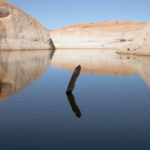 A New Form of Beauty: Glen Canyon Beyond Climate Change
November 17, 2017 - April 22, 2018
In Glen Canyon the waters rose behind Glen Canyon dam, inundating archaeological sites and petroglyphs and creating Lake Powell. Now, the Colorado River basin is experiencing the longest dry spell in modern history—one that shows alarming signs of becoming the new normal. In A New Form of Beauty photographer Peter Goin and writer Peter Friederici tackle science from the viewpoint of art, creating a lyrical exploration in words and photographs, setting Glen Canyon and Lake Powell as the quintessential example of the challenges of perceiving place in a new era of radical change.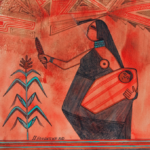 Out of the Vault: Treasures Old & New
September 30, 2017 - January 21, 2018
This exhibition features a variety of works of art, Native American craft work, and natural history specimens new to the Museum's collections. Collecting art, ethnographic objects, and scientific specimens from dragon flies to dinosaur skeletons is an essential aspect of the Museum of Northern Arizona's mission. New objects may arrive as gifts and bequests, and on occasion the Museum may purchase them outright.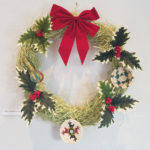 Winter Wreath Revelry
November 24 - December 10, 2017
Opening November 24, this two-week long exhibition and sale features over a dozen hand crafted wreaths for every occasion; from traditional red and green holiday wreaths, to hand woven creations made of all natural materials. The wreaths will be sold via and silent auction through the Museum Shop's online store. Click here to learn more.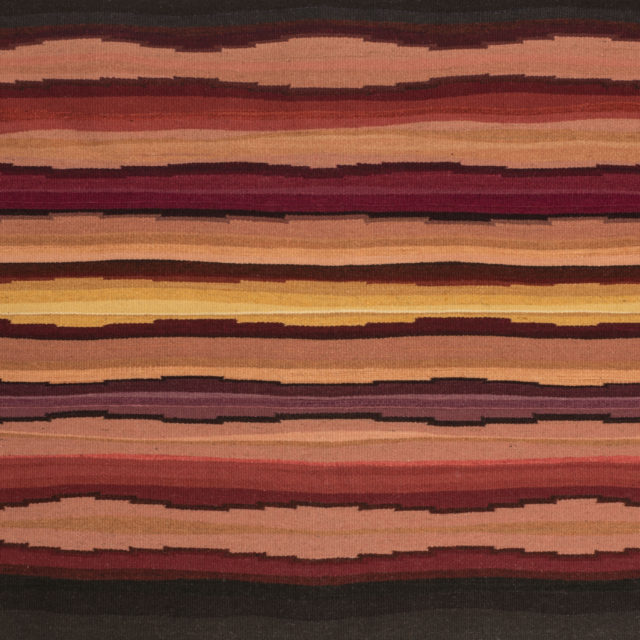 Tselani/Terrain: Tapestries of D.Y. Begay
June 17 - October 21, 2018  
This colorful new exhibition brings together 23 tapestries woven from 1994 to 2017 by noted weaver D.Y. Begay, the largest showing of her work in one place. This internationally recognized artist draws inspiration for her contemporary textiles from the landscape surrounding her home on the Navajo Reservation, Tselani (Salina Springs).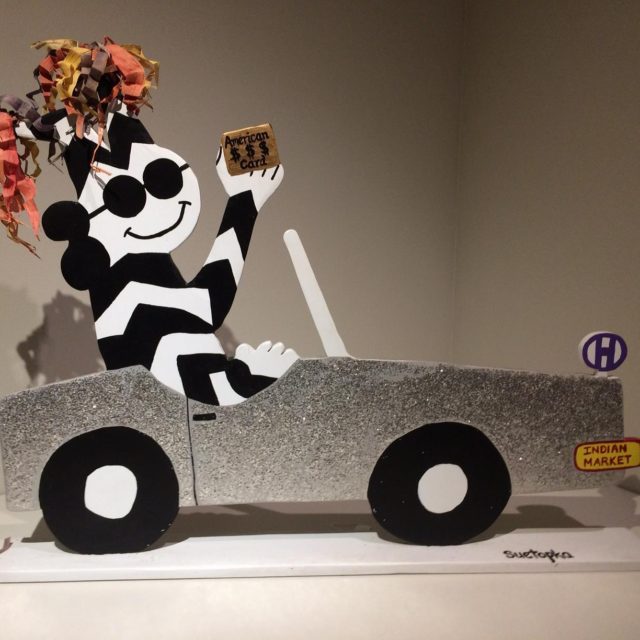 Lyrical Lines
May 18 - September 16, 2018 
Lockett Fine Art Gallery
An exuberant selection of works from the MNA collection, including rarely seen pieces by Michael Kabotie, Edwin Earle, and Mary Morez. With works as old as 85 years, this colorful show shares a span of Native art, from traditional to modern.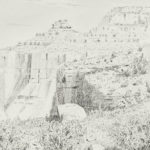 Grand Canyon Uranium: Unseen-Scene
August 17 - November 15, 2017
Alan Petersen, MNA Curator of Fine Art, has been exploring the sources of uranium in the Grand Canyon region. The uranium is found in deep, vertical, geological structures called breccia pipes. In order to fully understand the landscape and geography in which the pipes are located, Petersen set out on his mountain bike and on foot. Some pipes, such as the site of the former Orphan Mine at the South Rim of Grand Canyon were extremely accessible; others were exquisitely remote. Of the more than 1,200 breccia pipes in the region Petersen has visited 33. His drawings and paintings convey the subtle and nuanced nature of the pipes as landscape features and an interactive map details his travels.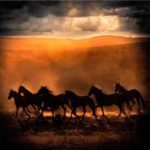 26th Annual Trappings of the American West Exhibition & Sale
September 2 - October 1, 2017
Celebrate this award-winning exhibition of contemporary painting, photography, bronze sculpture, and exquisitely crafted gear of the working cowboy. All work is available for purchase.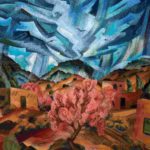 Tony Abeyta: Convergence
June 18 - September 4, 2017
Convergence features more than 20 works by contemporary Navajo painter Tony Abeyta including paintings, drawings and mixed-media pieces and jewelry. The exhibition blends traditional and contemporary large-scale works depicting complex Navajo beliefs and imagery, modernist New Mexico landscapes and abstract geometric forms.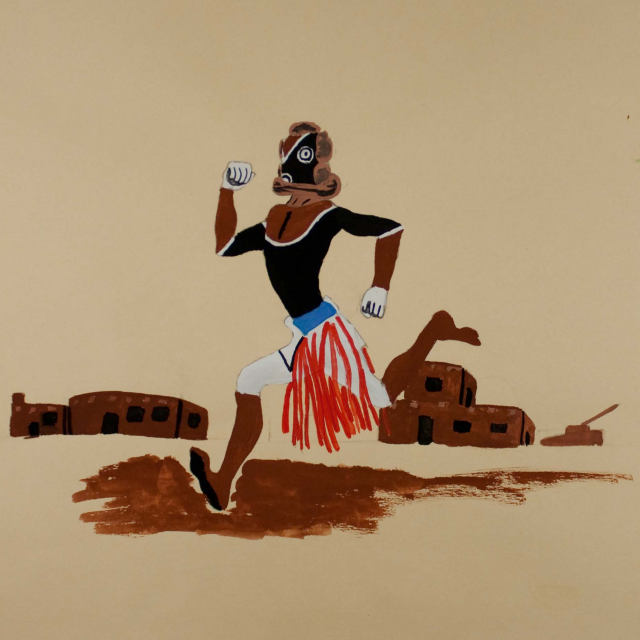 When We Were Young: The Legacy of MNA's Junior Indian Art Show
From 1931-1976 MNA hosted the Junior Indian Art Show, dedicated to honoring the young artists of the Hopi, Navajo, and other tribes of the Colorado Plateau. Its remarkable legacy is evident today in the contemporary works of many celebrated artists like Delbridge Honanie and Terrance Talaswaima, who played critical roles in developing new styles of American Indian art during the 1960s and 1970s.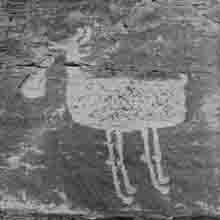 Images on Stone: Petroglyphs of Wupatki National Monument
A rich accumulation of petroglyphs within Wupatki National Monument has intrigued the public and scholars over the last century. Explore recent archaeological interpretations of when and by whom the images were made, new information about the unique geological setting of the sites, and the process of archaeological documentation in this exhibition.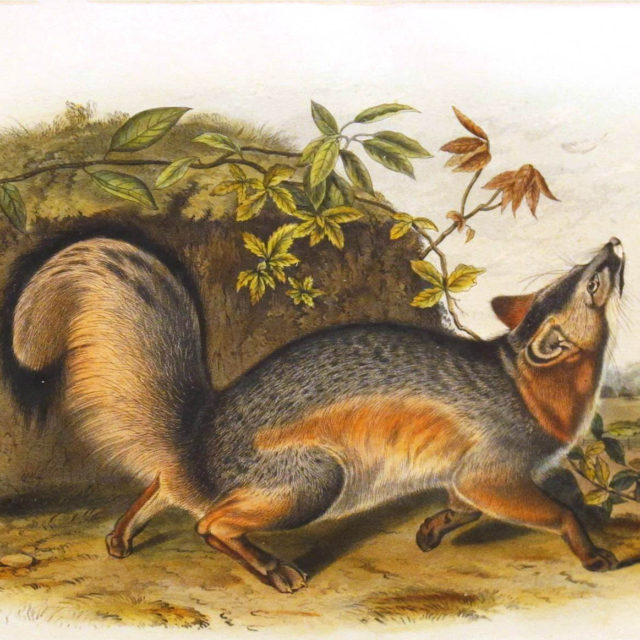 Four on the Floor: Audubon's Quadrupeds
March 11 - May 29, 2017
John James Audubon, the masterful painter of North American birds, later turned his attention toward the depiction of the continent's four-footed mammals. Four on the Floor features Audubon's entire portfolio of American wildlife, Quadrupeds of North America, as well as an ecological review of Colorado Plateau mammals. Mounted specimens bring his wonderfully illustrated images to life.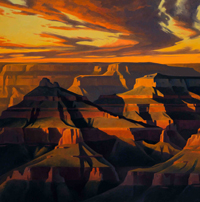 Grand Muse
November 19, 2016 - February 20, 2017
From the definitive Romantic images of Thomas Moran to modern masterworks by Ed Mell and Merrill Mahaffey, Grand Muse conveys the power of Grand Canyon as a source of inspiration for artists. The exhibition features historical and recent paintings, as well as photography, prints, and mixed-media from the Museum's collection, artists-in-residence at Grand Canyon National Park, and contemporary masters.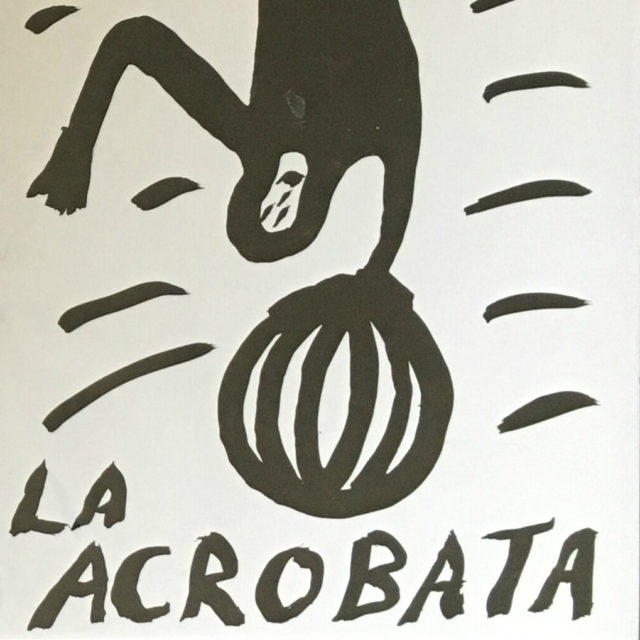 100 Dibujos de 100 Cosas (100 Drawings of 100 Things)
October 22 - November 21, 2016
Drawn from memory in brush and ink, this playfully rendered series, by Flagstaff-based artist Travis Iurato, evokes the simple, graphic nature of the iconic Don Clemente loteria cards. The exhibition reflects the artist's interest in translation, visual memory, and human relationships to the objects that fill their lives. For Iurato, the project is an entertaining and irreverent exercise in visualization and vocabulary.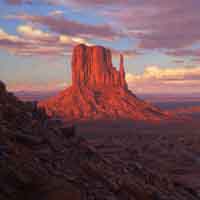 Curt Walters: A Retrospective
June 26 - November 1, 2016
This exhibition features more than 30 paintings by the artist, tracing his evolution as a landscape painter for the last 35 years. Declared the Greatest Living Grand Canyon Artist by Art of the West Magazine, Walters' work is intensely realistic while retaining a casual grace.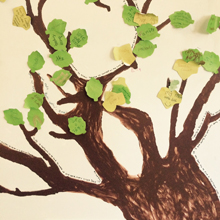 Happy Flagstaff
Kids Discovery Room
Curated by Freshman Seminar students from Northern Arizona University, this interactive exhibit explores what it means to be happy in our high altitude home. Engagement is offered for visitors of all ages through activities that connect sustainability, happiness, being present, and giving back to the community.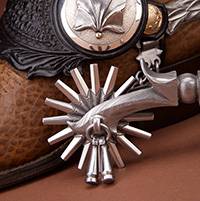 25th Annual Trappings of the American West Exhibition & Sale
September 10 - 18, 2016
Celebrate this award-winning exhibition of contemporary painting, photography, bronze sculpture, and exquisitely crafted gear of the working cowboy. All work is available for purchase.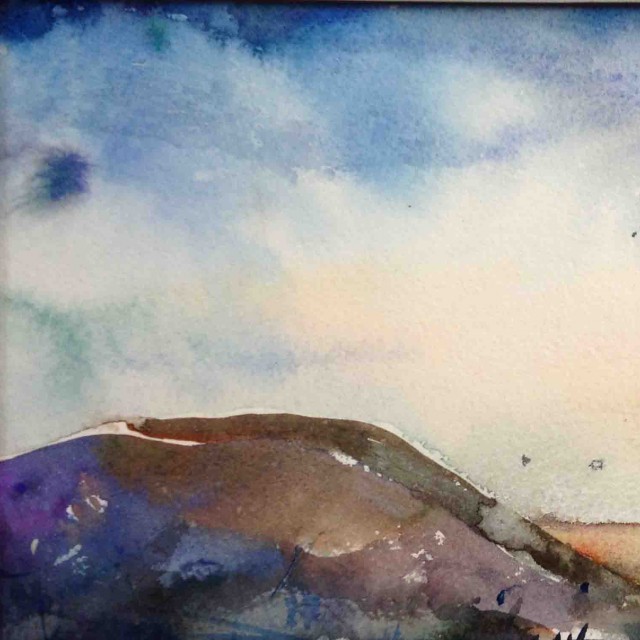 David Christiana: Portraits of Petrichor
March 12 - May 30, 2016
The exhibition features 30 works of art completed by former Museum of Northern Arizona artist-in-residence David Christiana from 2013 – 2015. During his residency, Christiana set out to capture fragments and details of this unique landscape. Representing the artist's intensive exploration of Sunset Crater Volcano National Monument and its surrounding area, the exhibition creates an intimate portrait of this volcanic wonderland through drawings as well as watercolor and oil paintings.
You Are On Indian Land
November 21 - February 15, 2016
This exhibition presents a visual dialogue and critical perspective on indigenous art while actively engaging the notion of pop culture, misappropriation and stereotypical representation through powerful and thought-provoking work. Native American artists include: Tamara Ann Burgh, Nicholas Galanin, Ed Kabotie, Cannupa Luger, Michael Namingha, Steven Yazzie, and interdisciplinary arts collective Postcommodity.
Tinwork from the Historic Barth Hotel
October 1 - November 25, 2015
This unique collection of century-old Hispanic tinwork (circa 1870-1910) was originally displayed at the Historic Barth Hotel in St. Johns, Arizona. The majority of pieces belong to the Valencia Red and Green Workshops in New Mexico, while others are attributed to tinsmiths or workshops in New Mexico and the country of Mexico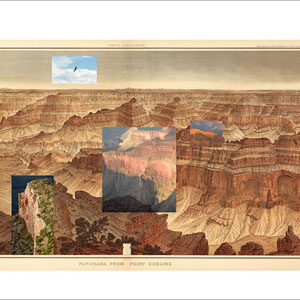 Reconstructing the View: The Grand Canyon Photographs of Mark Klett & Byron Wolfe
June 21 - November 1, 2015
Through the process of re-photography, Klett and Wolfe explore the ideas of time, place, and viewpoint. Contemporary images fuse with historic photographs and illustrations by William Holmes, Ansel Adams, Edward Weston, and others to capture the beauty and grandeur of one of the natural wonders of the world. The resulting body of work records change within the landscape and acquires depth and complexity of meaning through the juxtaposition of old and new.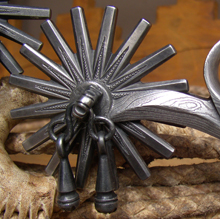 24th Annual Trappings of the American West Exhibition & Sale
October 10 - 12, 2015
Celebrate this time-honored tradition of Western craftsmanship. Peruse and purchase fine art including painting, bronze sculpture and photography, and functional gear by 70 artists from 14 Western states and Hawaii. In partnership with Dry Creek Arts Fellowship.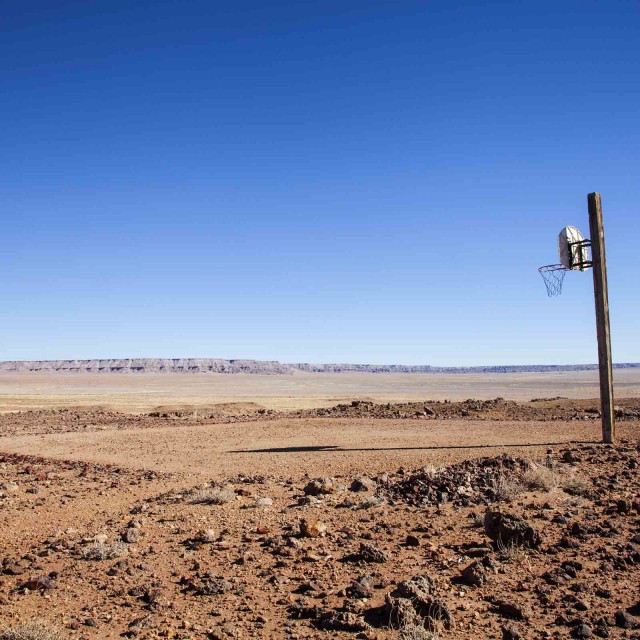 Roundball Religion: Photographs by Joe Cornett
June 25 - September 30, 2015
This photographic exploration focuses on rustic and makeshift basketball hoops found in rural and remote settings throughout the southwestern United States and primarily northern Arizona. Cornett's photography speaks to the social power of sport and the passage of time, of family members, of relationships come and gone, and of relationships yet to come.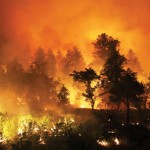 The Slide Fire Story: A Tribute to Oak Creek Canyon
January 17 - May 25, 2015
On May 20, 2014, the largest fire in the history of the Coconino National Forest ignited in Sedona's Oak Creek Canyon, one of the most beautiful and scenic places in the world. As flames spread through the forested hills, fire crews battled day and night for 16 days to contain the blaze and minimize the damage to the forest. The Slide Fire Story presents more than 100 haunting images, depicting the fire's dramatic race up the Canyon and the efforts of over 1,200 firefighters to halt its fury.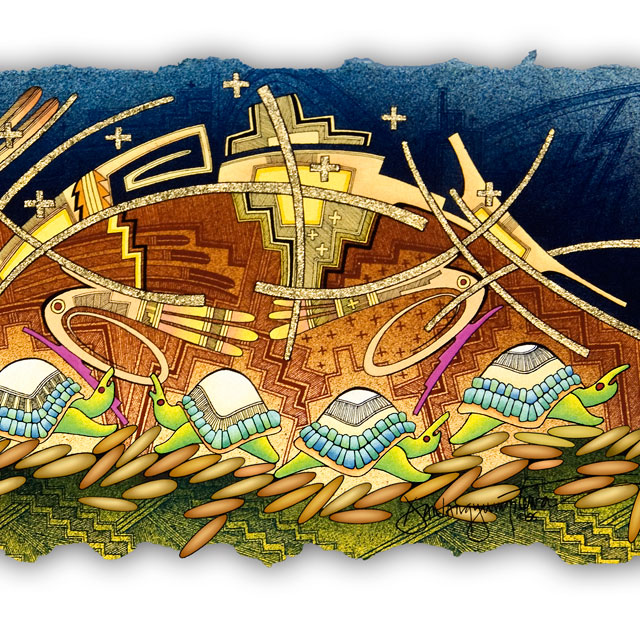 Echoes and Undercurrents
March 7 - May 25, 2015
Echoes and Undercurrents conveys the importance of oral tradition and narrative in the creation of cultural and personal identity. David Dawangyumptewa's mixed-media paintings depict symbolic and mystical imagery central in Hopi narratives, while Debra Edgerton's richly textured and intricate scrolls synthesize Japanese and African-American nonlinear storytelling.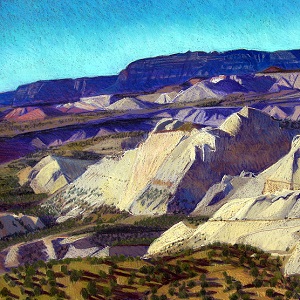 Dialogue with Beauty – Scotty Mitchell Landscapes
November 15, 2014 - February 15, 2015
Celebrate the beauty of the landscapes of southern Utah and Grand Staircase-Escalante National Monument through colorful and dynamic plein air pastels by artist Scotty Mitchell. Known for her contemporary approach to landscape painting, Mitchell's work captures the vibrant hues and ever-changing light of the Southwest.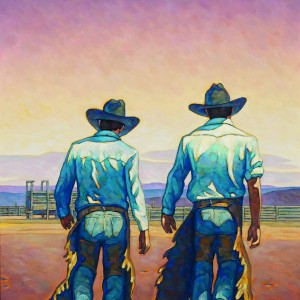 Trappings of the American West Exhibition & Sale
September 28 - December 7, 2014
Western craftsmanship on display. Peruse and purchase fine art including painting, bronze sculpture, and photography, and functional gear like saddles, tooled leather, bits and spurs, boots, hats, knives, engraving, hitched horsehair and braided rawhide by more than 80 artists from 14 Western states and Hawaii. Presented in partnership with Dry Creek Arts Fellowship.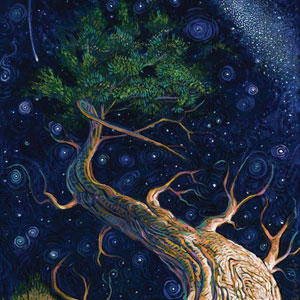 Shonto Begay – Map of My Heart
June 22 - October 26, 2014
Autobiographical in nature, the exhibition features mythic heroes, the insides of boarding schools, dusty rodeo days, family portraits and colorful landscapes while revealing the artist's constant struggle for balance and harmony between his natural, ancient world and contemporary cultures.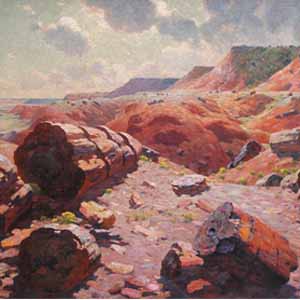 Brushstrokes on the Plateau
May 31 - September 1, 2014
Enjoy rarely seen masterpieces from the Museum's extensive collection along with significant new acquisitions. From paintings, watercolors and drawings to prints, photographs and sculpture, Brushstrokes on the Plateau gives an overview of the rich variety of artistic talent by Native American and Anglo-American artists recognized for their depictions of the land and people of the Colorado Plateau.
Ulrike Arnold • Earth Art
February 15 - May 4, 2014
Earth artist Ulrike Arnold travels the world and creates artwork at remote places known for their spiritual qualities. Her materials are the rock and earth she finds at the sites. In her latest works she uses materials from the heavens—nickel, iron, and other metal particles from meteorites. Arnold's paintings are abstract portraits and visual journals of her experience at the enchanted locations that are her subjects.
Nampeyo :: Namingha – Tradition and Translation
November 16, 2013 - April 4, 2014
Descended from the famous Hopi/Tewa potter Nampeyo, Dan Namingha and his sons, Arlo and Michael, continue the practice of art making. Paintings, sculptures and photography reflect traditional themes and symbols while commenting on contemporary society. The exhibition features works from the collection of Philip M. Smith of Santa Fe, New Mexico.