Keep MNA healthy and strong
In response to COVID-19, MNA temporarily closed its doors to visitors as of March 17th.  Like so many others, we are unsure of when we will be able to reopen. Thankfully, our 76 employees remain at work from home. While we are working from our homes, we continue to focus on our mission;  bringing parts of our collections online, presenting videos with our experts and educators, as well as creating activities people can do at home.
With what is traditionally our busiest season coming up, our income is being hit badly. Based on our average revenue, the museum lost more than $25,000 in the first twelve days of closure. We're expecting to have this loss each week we are closed through April, with $6,000 in lost admissions income as well as $13,000 gross sales we would normally make in the shops. In addition, $13,000 is needed to pay for one week of just the museum front-of-house staff.
We know many people are being hit badly by Coronavirus and its impact on the economy, at a time when we need your support more than ever. If you are able to support MNA directly during this challenging period, please consider a one-time or recurring donation. The Museum of Northern Arizona is a 501(c)3 nonprofit organization and all donations are tax-deductible. Your gift means more now than ever before.
Thank you for your generosity and support!
Mary Kershaw
Executive Director & CEO
Virtual Behind-the-Scenes Ethnology Tour
June 8, 2 pm on Facebook livestream
You don't need to leave your home to take this virtual tour of the Ethnology Collections in the Easton Collection Center. Just watch on Facebook as Anthropology Collections Manager Tony Thibodeau guides us through MNA's extensive holdings of Zuni, Hopi and Navajo textiles, jewelry, pottery, baskets, etc. Hear how tribes access these holdings, the importance of stories, and how the collections are stored and cared for.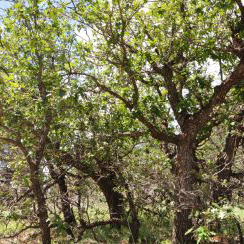 Virtual Tour: See what's new at the museum
June 18, 2 pm on Facebook livestream
We've taken advantage of the shut down to make improvements to the exhibits building, from cleaning the rafters to replacing worn carpet and bringing the gift shop and bookstore together in a single space. Join Membership Manager Nic Beckett for a virtual tour of the renewed museum and learn how we are preparing for a safe reopening, when the time comes.
Virtual Behind-the-Scenes Archives Tour
June 25, 2 pm on Facebook livestream
Follow on Facebook as MNA Archivist Melissa Lawton shares original and unique materials such as letters and photographs. Learn more about how the history of MNA and research on the Colorado Plateau is preserved in the Museum's archives and hear how archives inform ongoing research.
Family Friday at MNA
Watch live at 2:30 pm on Fridays

Especially for families staying home with kids, MNA will stream one of our programs live each Friday. This Friday Mari Soliday will talk about geology and demonstrate how to create an edible model of the earth's layers. Here is the list of
Materials for Earth Pops
.
If you miss the livestream, the videos remain on Facebook and the instructions from past weeks are below.
Try yoga from the museum
Enjoy a yoga class combined with a virtual visit to the Museum of Northern Arizona. For International Museum Day, yoga teacher Erin Widman from The Yoga Experience streamed two yoga classes live from the "Liberating Landscape" exhibition at MNA. The beginners class was recorded and is available here to enjoy at home.
Drawing the land: An art workshop with Alan Petersen

The landscape of Northern Arizona has inspired artists for more than 100 years. Now it's your turn. Museum of Northern Arizona Fine Art Curator Alan Petersen presented a brief lesson in landscape sketching to inspire you to go outside and draw. Watch the video here.
Junior Paleontologist program

Kids who love dinosaurs can now become Junior Paleontologists. Dr. Dave Gillette has created a series of fun, dinosaur-related activities. By participating in at least two of the activities each week, kids will qualify to become Junior Paleontologists and be invited to a Paleontology Pizza Party with Dr. Dave after the museum reopens. The activities will be posted here each Monday as a downloadable journal for the week. The same prompts will be posted through the week on the MNA Facebook page.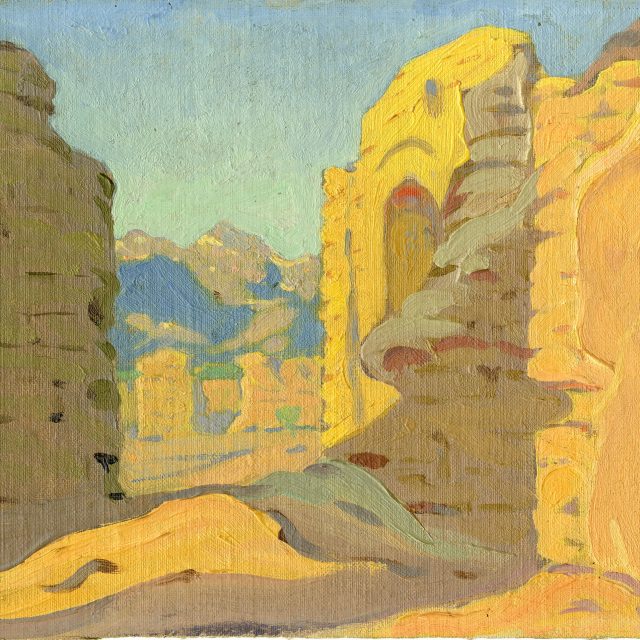 Liberating Landscape
Through August 9
Inspired and empowered by the dramatic landscapes of the American Southwest, women took the lead in developing the arts of the region from 1900 to 1940. Come see the pottery, photographs, paintings, and drawings of six women artists and learn about their remarkable lives: Nampeyo, Kate Cory, Mary-Russell Ferrell Colton, Nora Lucy Mowbray Cundell, Harriet Morton Holmes, and Lillian Wilhelm Smith.
For National Poetry Month students from NAU wrote poems inspired by art in the Liberating Landscape exhibition. Since we can't hold a poetry reading, we're making the poems available as a downloadable chapbook
 MNA Land Conservation
Learn more about efforts to set aside 90 acres of MNA land through permanent conservation easements. So far donors have been found to support the preservation of 36 acres, and the board members are actively seeking more conservation-minded donors for the remaining 54 acres. A public meeting was held on February 16 and broadcast live on Facebook, where the video can still be seen.
Announcing the 14th annual Gala
August 29

This festive evening is one of the preeminent social events of the summer and an important fundraiser for the museum. The main Gala event features a seated catered dinner and a preview of the new exhibition Baje Whitethorne Sr.: Nááts'íílid (Rainbow Light). This exhibition is a stunning retrospective of the work of this renowned Navajo painter and the Gala will celebrate the exuberant color and artistry of his work. Gala tickets are limited and may be purchased online or by contacting development@musnaz.org or calling the Development Office at 928.774.5211, ext. 227.