Temporary closure

The MNA exhibition building is closed as part of the community-wide effort to slow the spread of the coronavirus (COVID-19). This is in compliance with the directions and guidance from city, county and state officials, and out of an abundance of caution for our staff, volunteers, and visitors. Our staff will be using this time to do needed maintenance, training and other tasks.
MNA is working to create new, online ways to enjoy the museum. Follow us on Facebook or Instagram to see art from current exhibitions, objects from our collections, and features on artists.
Some of the online events include:
Tuesday plant walks with Jan Busco, streaming live on Facebook at 12:30 on Tuesdays and available to watch after
Some upcoming MNA events are canceled, including:
Colton Talk on March 24
All April and May Ventures Trips
Sedona Lecture with Christa Sadler on April 13
The Force Is With Our People extended through May 25 
The award-winning and popular exhibition of indigenous art inspired by the Star Wars saga is open during all regular museum hours and will stay up through May 25 to give more people an opportunity to see it. While the museum exhibits are closed, you can watch videos about the exhibition online:

Viola Awards video about the exhibition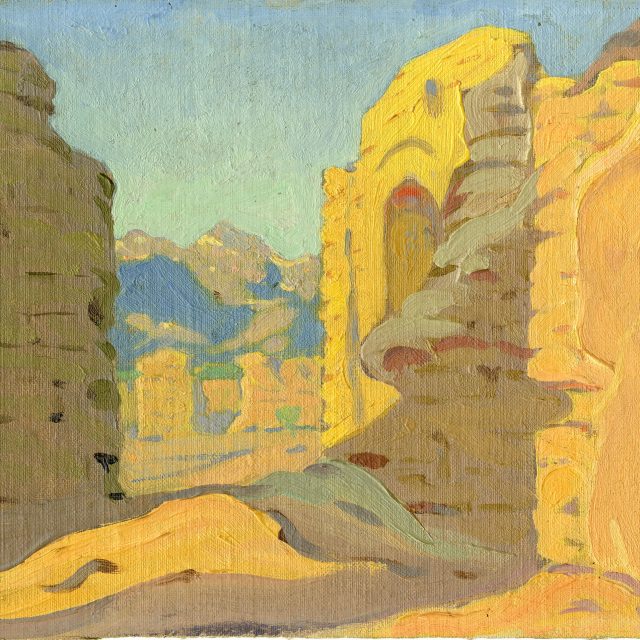 Liberating Landscape
Through August 9
Inspired and empowered by the dramatic landscapes of the American Southwest, women took the lead in developing the arts of the region from 1900 to 1940. Come see the pottery, photographs, paintings, and drawings of six women artists and learn about their remarkable lives: Nampeyo, Kate Cory, Mary-Russell Ferrell Colton, Nora Lucy Mowbray Cundell, Harriet Morton Holmes, and Lillian Wilhelm Smith.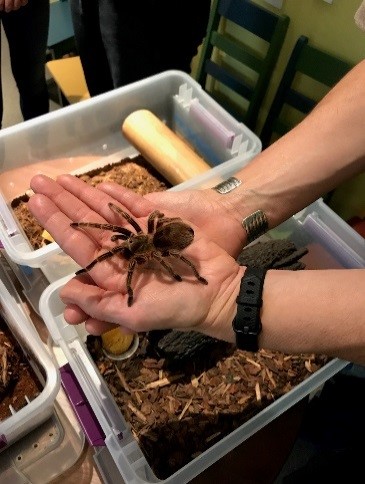 Virtual STEAM Second Saturday: All About Arthropods
Facebook Live stream on April 11, 2020, 2:00 pm
Arthropods are the most abundant and diverse organisms on the planet. NAU will be streaming live on the MNA Facebook page with a wide range of live and preserved specimens. Learn the important role in the food supply of many insects and spiders as pollinators of crops. Viewers watching this Live will be able to submit questions. A hands-on activity will be posted for families to download and do at home.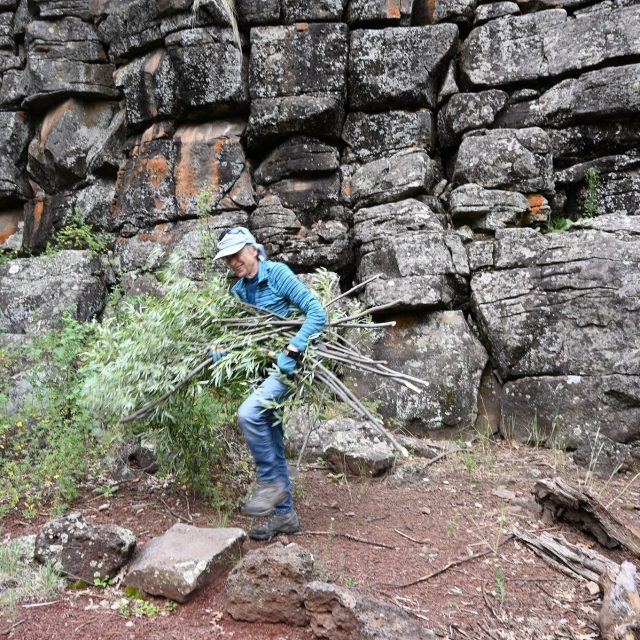 Rio de Flag Trail Work Day
April 11, 8:00 am -1:00 pm
Come help improve the nature trail where the Rio de Flag runs between the rock walls of a small canyon beside the museum. Volunteer tasks will range from weeding and pruning to heavy labor. Email msoliday@musnaz.org for details and to volunteer.
Slow Art Day
ONLINE Saturday April 4, 3:00-4:30 pm
Discover the joy of looking at art during this international day dedicated to a mindful experience of art. This year the event will be held online, rather than in person, so everyone can participate from the comfort of their own home. Enjoy looking at five pieces of art, then joining a conversation with other participants and Fine Art Curator Alan Petersen.
 MNA Land Conservation
Learn more about efforts to set aside 90 acres of MNA land through permanent conservation easements. So far donors have been found to support the preservation of 36 acres, and the board members are actively seeking more conservation-minded donors for the remaining 54 acres. A public meeting was held on February 16 and broadcast live on Facebook, where the video can still be seen.
Announcing the 14th annual Gala
June 13
This festive evening is one of the preeminent social events of the summer and an important fundraiser for the museum. The main Gala event features a seated catered dinner and a preview of the new exhibition Baje Whitethorne Sr.: Nááts'íílid (Rainbow Light). This exhibition is a stunning retrospective of the work of this renowned Navajo painter and the Gala will celebrate the exuberant color and artistry of his work. Gala tickets are limited and may be purchased online or by contacting development@musnaz.org or calling the Development Office at 928.774.5211, ext. 227.