Advance tickets required, no walk-ins
The Museum of Northern Arizona is now open four days a week, 10 am to 4 pm Thursday through Sunday, with the last booking time at 2 pm.
The museum made changes to enhance the safety of visitors, including requiring masks, limiting the number of people within the museum, providing styluses for use on touchscreens, installing hand-sanitizer stations, and establishing a one-way route through the museum. These changes follow recommendations from health officials and were approved by the Coconino County Health and Human Services Department.
All museum visitors, including members, must reserve their visit time in advance online. Pre-booking tickets allows the museum to limit and spread out the number of visitors in the building at any time.
General admission tickets are $12, with no discounts or refunds. Members and children ages 9 and under have free entry, but still must reserve a ticket. At this time, guest passes will not be accepted.
When the museum is open, the museum shop is open and can be visited without a ticket. The shop  is always open online at shopmusnaz.org
The museum also continues to provide programs online, including artist demonstrations, garden talks, education for kids, and more. See below, sign up for Enews, or follow us on Facebook or YouTube to find out about upcoming online programs.
We know many people are being hit badly by Coronavirus and its impact on the economy, at a time when we need your support more than ever. If you are able to support MNA directly during this challenging period, please consider a one-time or recurring donation. The Museum of Northern Arizona is a 501(c)3 nonprofit organization and all donations are tax-deductible. Your gift means more now than ever before.
White Mountain Apache Crown Dancers
November 28, 2 pm
Coming to Flagstaff from the White Mountains, the second highest peaks in Arizona, these Apache dancers bring with them a tradition of healing they draw directly from the mountains. According to Apache belief, the Crown Dance was taught to the Apaches by the mountain spirits, who were sent to teach them to live in harmony. The dancers summon these mountain spirits to protect them from enemies and epidemic diseases.
This is the debut for the White Mountain Apache Crown Dancers at the Museum of Northern Arizona, but they have performed much farther afield, including at the 2002 Winter Olympics in Salt Lake City, the 2002/2003 Gathering of Nations Powwow in Albuquerque, NM, the Santa Fe Indian Market in Santa Fe, New Mexico and the Brighton Field Day Festival in Okeechobee, Florida. The leader of the dance group,  Joe Tahonnie Jr.,  was born and raised on the White Mountain Apache reservation and draws inspiration for performing from his culture. His grandfather, Stacey Classey, was a medicine man who sang traditional Apache songs, while his father Joe Tohonnie Sr. shared traditional Navajo songs with him.
This special performance is supported with funding provided by AZ Humanities. It will be performed before a small audience and simultaneously livestreamed on Facebook. To attend this special event in person, purchase tickets here.
Winter Market
December 3 to December 6, 10 am to 5 pm
December 10 to December 13, 10 am to 5 pm
For two weeks in December a quaint holiday village will appear at the foot of the San Francisco Peaks, across Fort Valley Rd from the Museum of Northern Arizona exhibits building. In each small cabin, local Native artists will be showing and selling their works. Shoppers bundled for the weather will be able to stroll from shop to shop in the wintery fresh air, meeting the artists and finding unique jewelry, baskets, pottery, weavings and other handcrafted items.
Not only is this a great opportunity to find the perfect holiday gift while shopping with social distancing and fresh air, it is also an important opportunity to support local Native artists whose income has been impacted by the pandemic and the cancellation of art markets.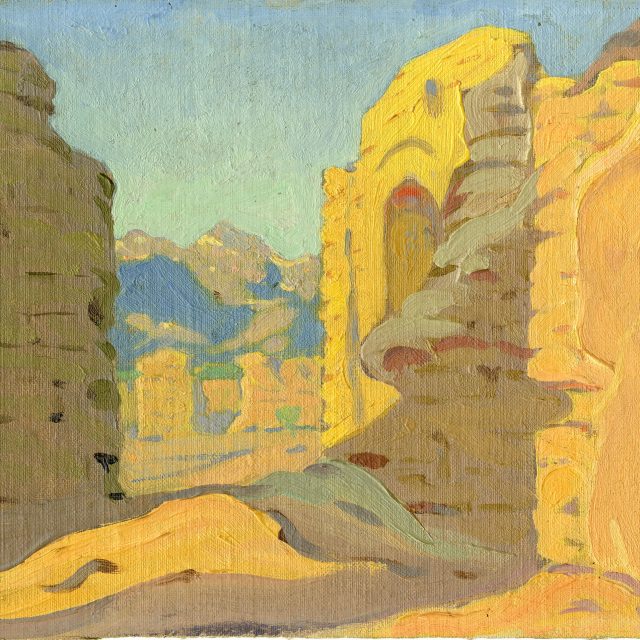 Liberating Landscape
Extended through 2021

Inspired and empowered by the dramatic landscapes of the American Southwest, women took the lead in developing the arts of the region from 1900 to 1940. Come see the pottery, photographs, paintings, and drawings of six women artists and learn about their remarkable lives: Nampeyo, Kate Cory, Mary-Russell Ferrell Colton, Nora Lucy Mowbray Cundell, Harriet Morton Holmes, and Lillian Wilhelm Smith.
For National Poetry Month students from NAU wrote poems inspired by art in the Liberating Landscape exhibition. Since we can't hold a poetry reading, we're making the poems available as a downloadable chapbook
Family Friday at MNA
Watch live at 2:30 pm on the first and third Friday of each month

Especially for families staying home with kids, MNA streams educational programs. If you miss the livestream, the videos remain on Facebook and the instructions from past weeks are listed below.
Virtual Behind-the-Scenes Archives Tour
Follow on Facebook as MNA Archivist Melissa Lawton shares original and unique materials such as letters and photographs. Learn more about how the history of MNA and research on the Colorado Plateau is preserved in the Museum's archives and hear how archives inform ongoing research.
Virtual Behind-the-Scenes Ethnology Tour
You don't need to leave your home to take this virtual tour of the Ethnology Collections in the Easton Collection Center. Just watch on Facebook as Anthropology Collections Manager Tony Thibodeau guides us through MNA's extensive holdings of Zuni, Hopi and Navajo textiles, jewelry, pottery, baskets, etc. Hear how tribes access these holdings, the importance of stories, and how the collections are stored and cared for.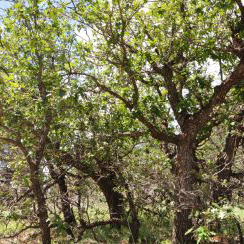 Try yoga from the museum
Enjoy a yoga class combined with a virtual visit to the Museum of Northern Arizona. For International Museum Day, yoga teacher Erin Widman from The Yoga Experience streamed two yoga classes live from the "Liberating Landscape" exhibition at MNA. The beginners class was recorded and is available here to enjoy at home.
Drawing the land: An art workshop with Alan Petersen

The landscape of Northern Arizona has inspired artists for more than 100 years. Now it's your turn. Museum of Northern Arizona Fine Art Curator Alan Petersen presented a brief lesson in landscape sketching to inspire you to go outside and draw. Watch the video here.
Junior Paleontologist program

Kids who love dinosaurs can now become Junior Paleontologists. Dr. Dave Gillette has created a series of fun, dinosaur-related activities. By participating in any of these activities, kids (of all ages) will qualify to become Junior Paleontologists. The activities are posted here as a downloadable journal. The same prompts were also in the Junior Paleontology group on the MNA Facebook page.
 MNA Land Conservation
Learn more about efforts to set aside 90 acres of MNA land through permanent conservation easements. So far donors have been found to support the preservation of 36 acres, and the board members are actively seeking more conservation-minded donors for the remaining 54 acres. A public meeting was held on February 16 and broadcast live on Facebook, where the video can still be seen.