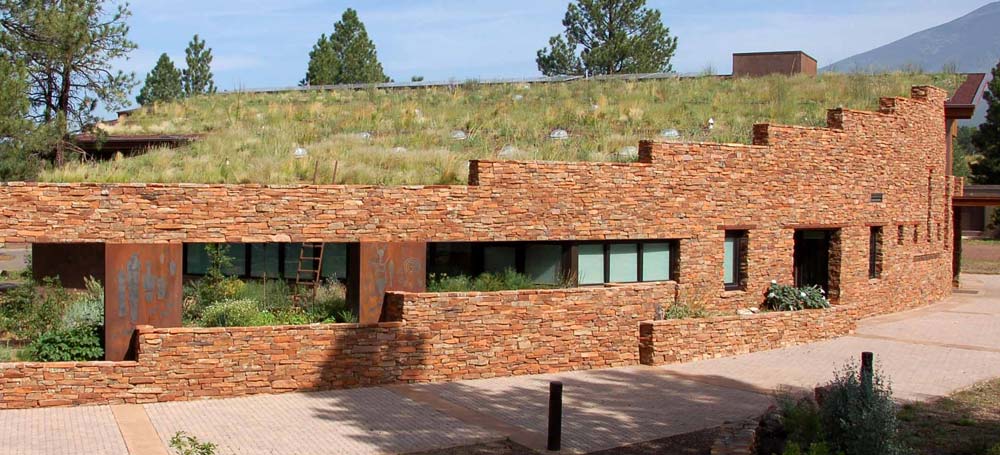 The Museum of Northern Arizona cares for more than 800,000 artifacts, objects, and specimens in its permanent collections of anthropology, biology, geology, and fine arts, with a focus on the Colorado Plateau, including the Grand Canyon. MNA houses extensive federal and tribal research collections and significant library and archival collections.
Ensuring that the objects in MNA's collection are properly stored and cared for is the primary responsibility of the MNA collections staff. The most fragile collections are housed in the Easton Collection Center (ECC).
Collections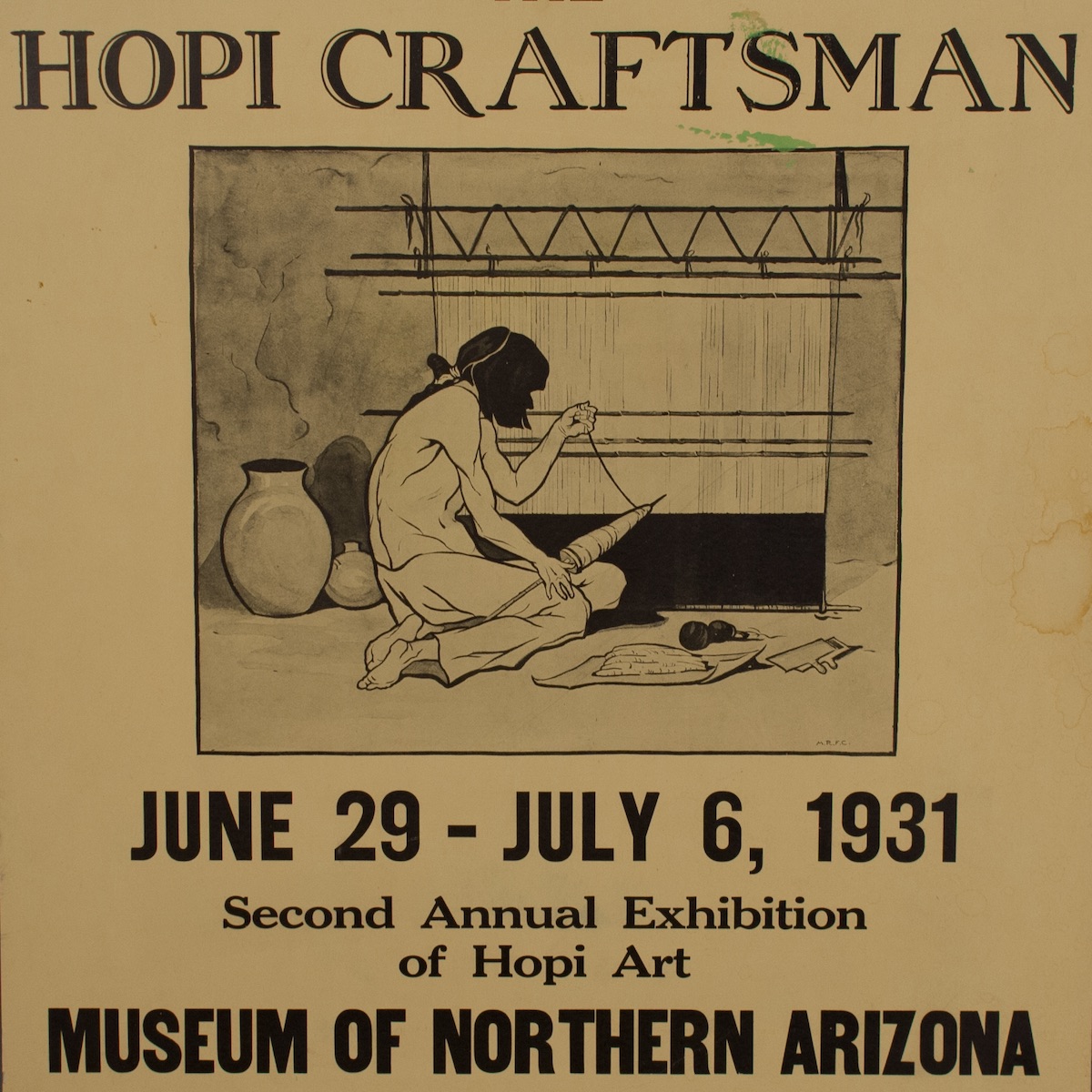 Archives
The Archives holds more than 300 manuscripts, 284,000 images (including; photographs, digital images, negatives), films, audio recordings, and institutional records. Besides documents and images with great historical significance, the Archives documents 84 years of research and collaboration between staff, researchers, and tribes in northern Arizona.
Learn More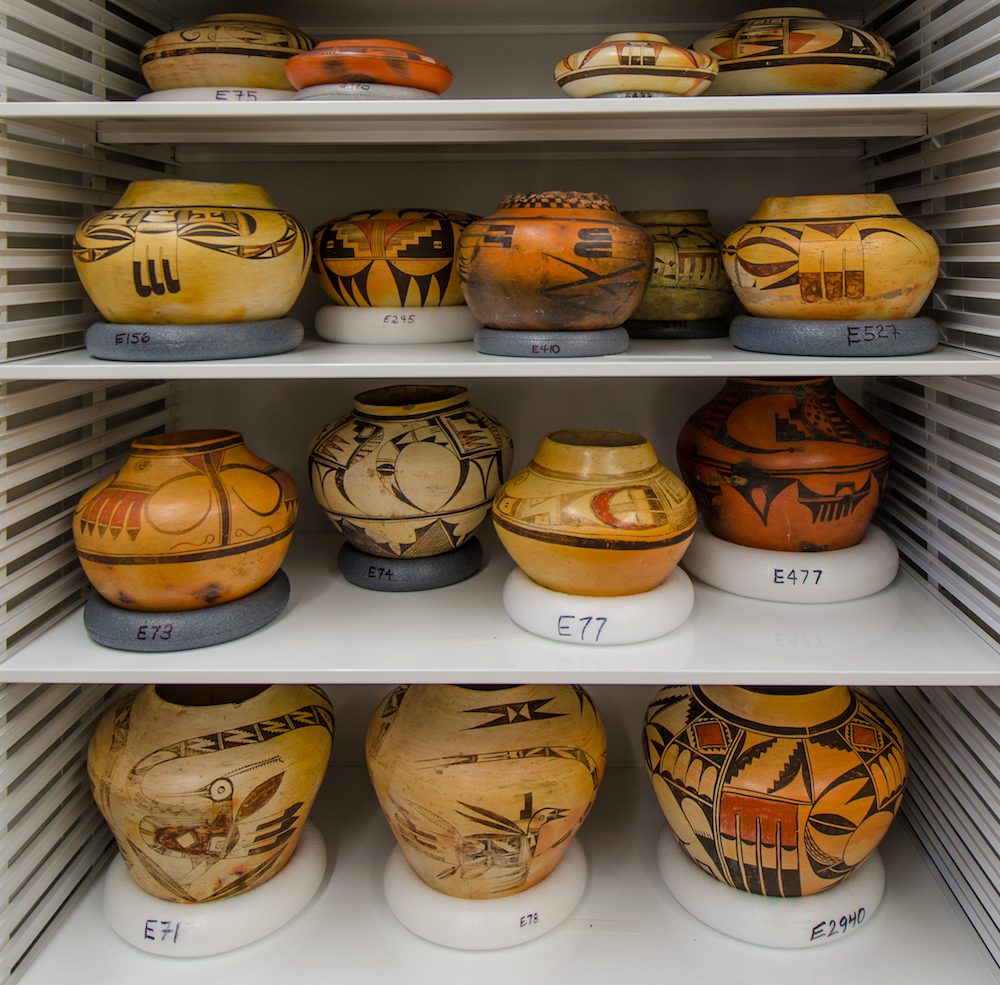 Anthropology
The Anthropology Collection contains significant Hopi and Navajo holdings with smaller holdings from Zuni and the Apache Bands and representative holdings from other Pueblo groups (Acoma, San Ildefonso, Santa Clara, etc.), and Havasupai and Colorado Plateau Tribes. The archaeological artifacts come from more than 30,000 sites and nearly 100 years of systematic field research.
Learn More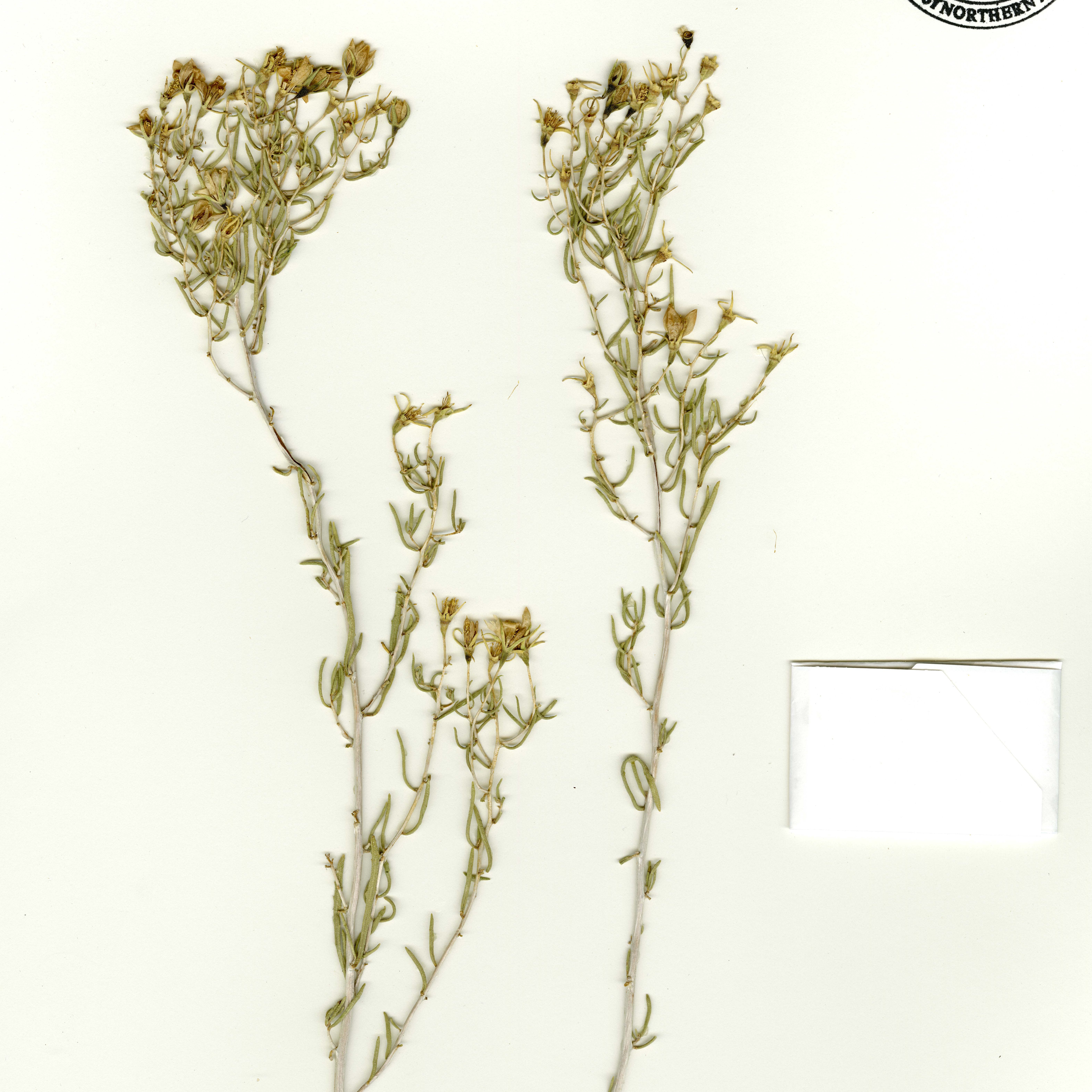 Botany
More than 44,000 catalogued plant specimens are housed in the McDougall Herbarium within the Easton Collection Center. This includes examples of most of the flora of northern Arizona and plants of the Grand Canyon region and three ethnobotanical collections containing indigenous food plants as well as medicinal and ceremonial plants.
Learn More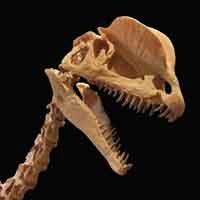 Geology & Paleontology
The MNA paleontology collection contains specimens from most of the fossil bearing geologic units in the region. The collection is the basis for scores of scientific technical papers on the paleontology and geology of the area. The MNA geology collection contains about 4,000 mineral, rock, and meteorite samples.
Learn More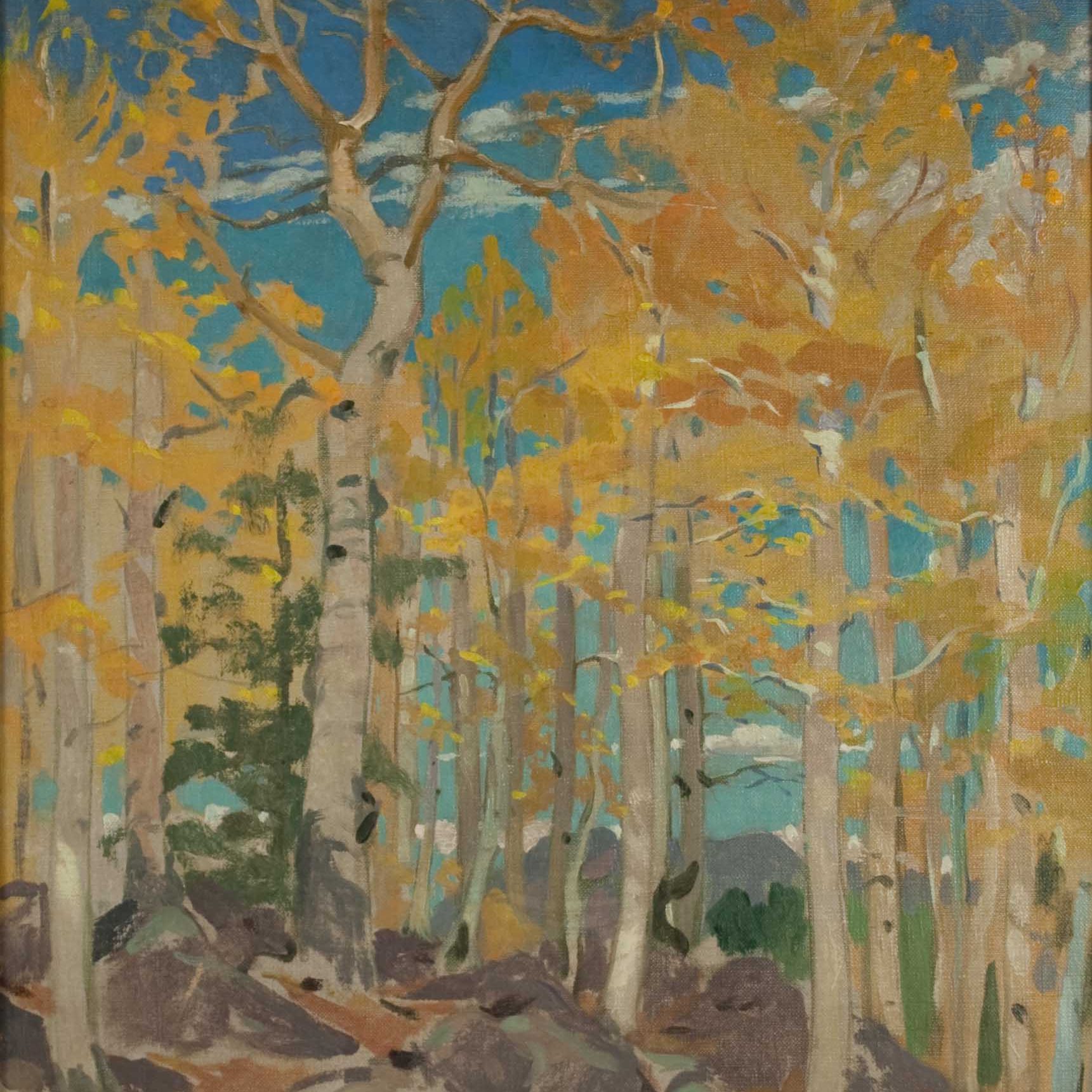 Fine Art
The MNA Fine Arts Collection includes works by important Native American and Anglo-American artists who lived and worked on the Colorado Plateau. Many of the Native American artists were associated with the Santa Fe Indian School (now the Institute of American Indian Arts) and its influential studio art program.
Learn More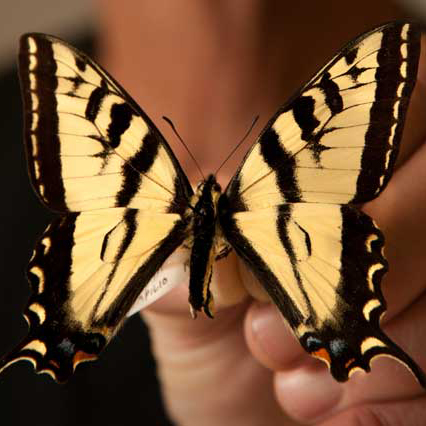 Zoology
MNA's zoological collections includes the most complete collection of invertebrate specimens in the region and representatives of nearly all vertebrate taxa on the southern Colorado Plateau. These collections serve as a foundation for regional research into modern and changing Colorado Plateau biodiversity.
Learn More
Federal collections
MNA also cares for collections that are owned by other agencies, such as National Park Service, Bureau of Indian Affairs, Bureau of Reclamation, US Forest Service, and tribal governments. MNA will consider accepting new collections for curation if they contribute to the research value of our existing collections and have regional significance. To establish a curation agreement with MNA, please email collections@musnaz.org.
Policies, forms, and resources