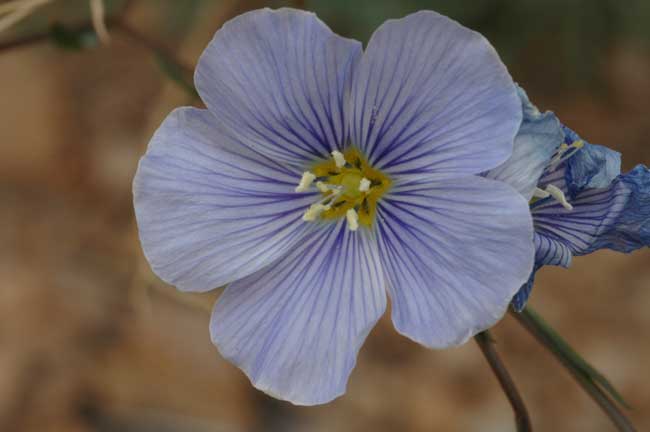 Botany Collections
Located in the Easton Collection Center on MNA's Research Campus, the McDougall Herbarium focuses on plant collections from the Colorado Plateau. The collection contains plants from numerous botanists, including Alfred F. Whiting and Walter B. McDougall. Whiting, a former curator and ethnobotanist, studied and collected both native and cultivated plants from the Flagstaff area, Hopi mesas, and Hopi crops. McDougall, for whom the herbarium was named, was a professor, naturalist, ecologist, and former curator known for his floras of Yellowstone, Big Bend, Death Valley, and Natchez Trace. He also authored Plant Ecology, the first textbook on this subject, and two important plant keys for this area: Seed Plants of Northern Arizona and Grand Canyon Wildflowers. One of the many contributions McDougall made while curator was growing the herbarium collection from 7,000 to over 26,000 plant specimens.
Today, MNA's McDougall Herbarium houses approximately 33,000 cataloged specimens. This important collection contains examples of most of the flora of northern Arizona and is particularly strong in plants of the Grand Canyon region. Cataloged specimens represent 155 vascular plant families, 891 genera, and 2,582 species as well as a significant collection of nonvascular plants including mosses, liverworts, hornworts, and fungi. Numerous rare plants representing federally threatened and endangered species are preserved in the collection, as are a limited number of type specimens. Three regional, ethnobotanical collections are maintained in the McDougall Herbarium and include the Alfred F. Whiting Hopi and Havasupai collection, the Grenville Goodwin Apache collection, and the Louisa Wetherill Navajo (ASM Collection) collection. These holdings contain indigenous food plants as well as medicinal and ceremonial plants.
Plant collection information from the Museum of Northern Arizona's McDougall Herbarium can be accessed online through the Southwest Environmental Information Network (SEINet), an online, collaborative database resource. Specimens in MNA's botany collections can be searched in the SEINet database.