The Force is With Our People
October 2019 - October 2020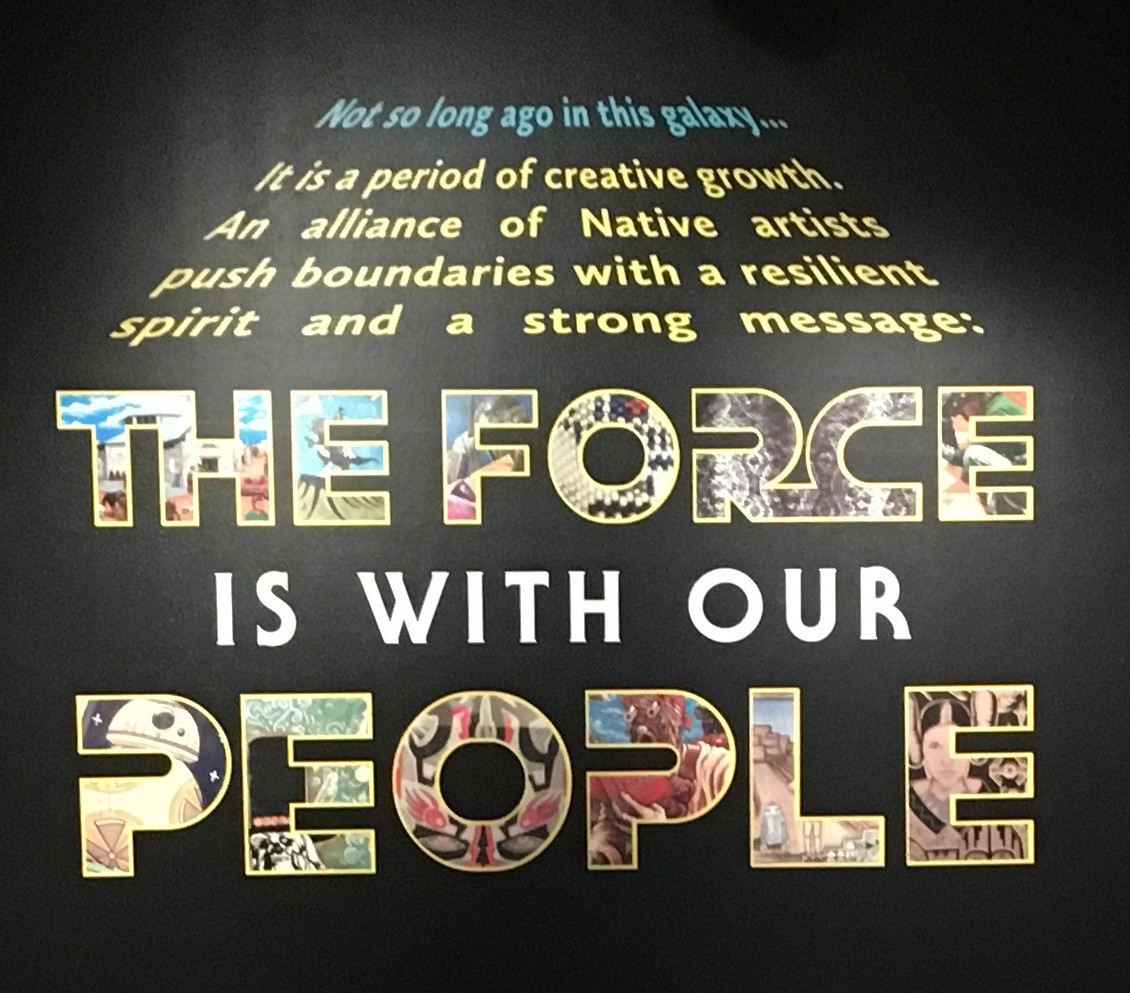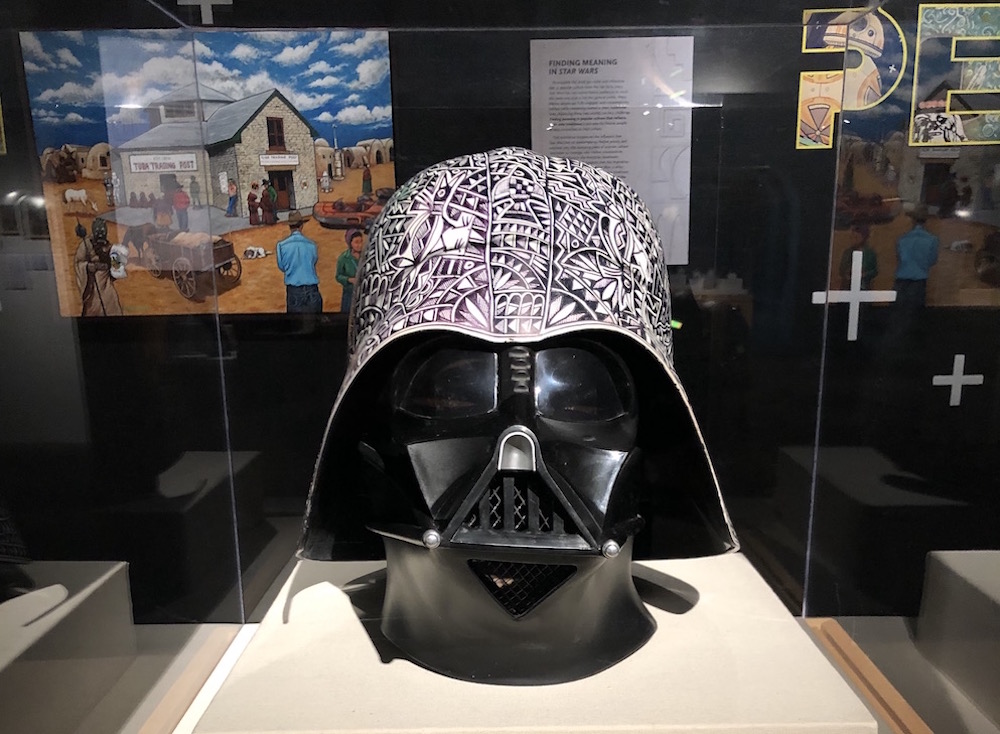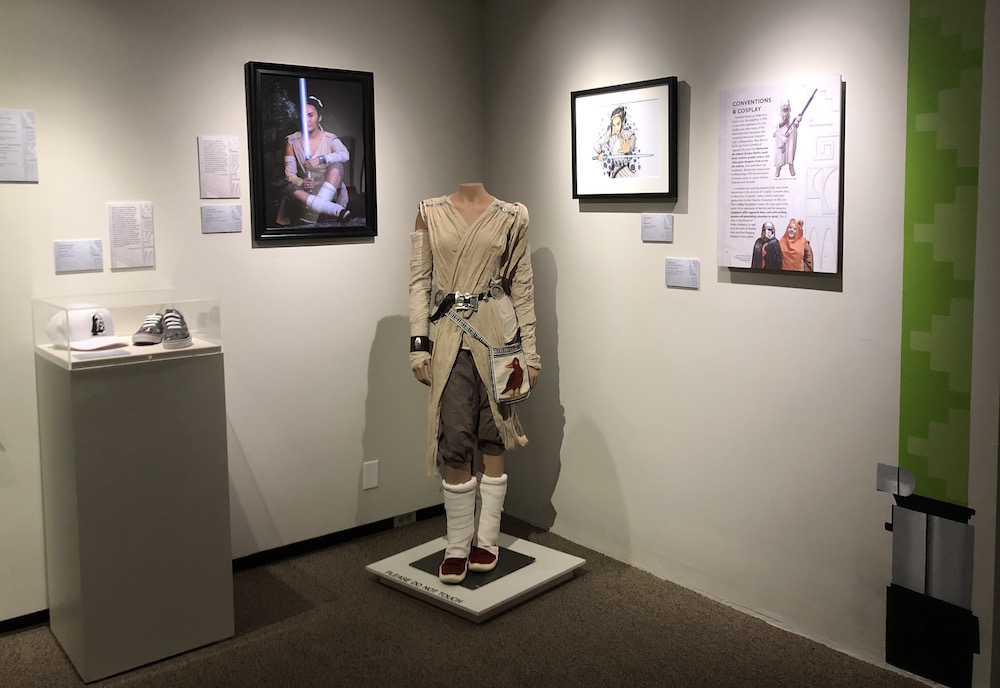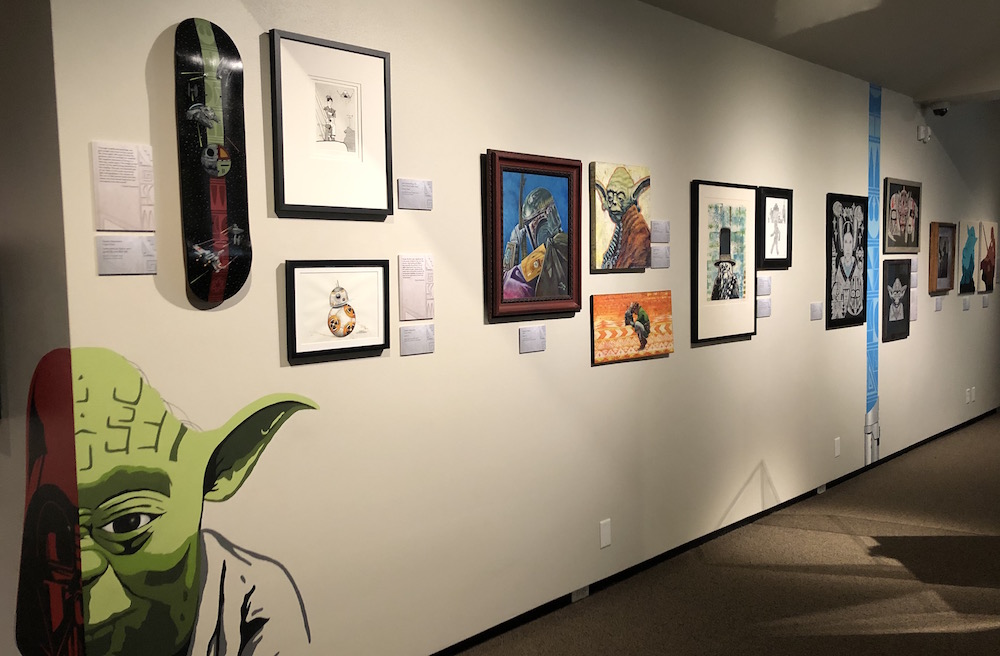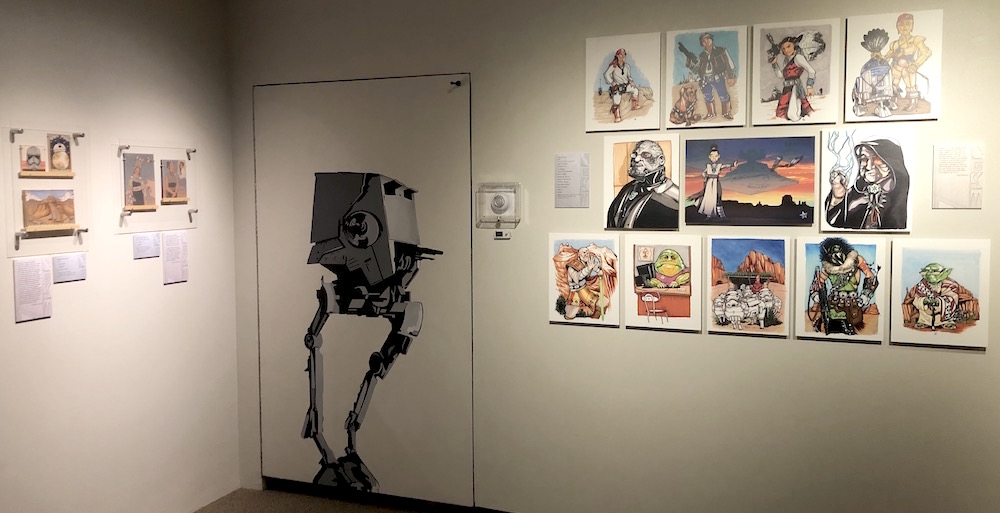 The Force Is With Our People opened in October 2019 to great excitement and acclaim. The exhibition won the 2020 Viola Award for Excellence in Visual Arts and was extended several times. Portions of the exhibition, including the popular Hopi-R2, remain on display within the museum.
Through this exhibit curator and ethnologist Tony Thibodeau explored the influence Star Wars has had on contemporary Native artists and the question of why this enduring piece of popular culture resonates so strongly with Native communities, specifically those in the American Southwest. Work in the show consists of artistic mediums ranging from painting, drawing, ceramics, beadwork, graphic art, cosplay outfits, and a full-scale, functioning R2-D2 droid painted in Hopi pottery designs. Over twenty contemporary Native artists are represented by over seventy-five works in this exhibit.
Artists in the exhibit include: Jason Garcia (Santa Clara Pueblo Tewa), Dale Deforest (Diné), Ryan Singer (Diné), Susan Folwell (Santa Clara Pueblo Tewa), Mavasta Honyouti (Hopi), Enoch Endwarrior (Diné /Oneida), Rod Velarde (Jicarilla Apache), Mike Toya (Jemez Pueblo), Duane Koyawena (Hopi), Farlan and Alesia Quetawki (Zuni), Cynthia Begay (Diné/Hopi/Chicana), Randall J. Wilson (Diné), Jonathan Nelson (Diné), Dezbah Rose (Yuchi/Chippewa/Diné), Darby Raymond-Overstreet (Diné), Raymond Trujillo (Laguna Pueblo), Randy Kemp (Choctaw/Muscogee-Creek/Euchee), Shandiin Yessilth (Diné), Shaun Beyale (Diné), Jared Tso (Diné ), Kim Lohnes (Diné ), Landis Bahe (Diné); Virgil Wood (Diné ); Geri Hongeva (Diné); and Baje Whitethorne Sr. (Diné).
Read about this exhibition:
Plateau: The Force Is With Our People
FlagLive, Oct. 3, 2019
Arizona Daily Sun, Nov. 16, 2019
Morning Edition, National Public Radio, Dec. 18, 2019
Forbes, Jan. 12, 2020
Unreserved, Canadian Broadcasting Corporation, Jan. 12, 2020
Activities related to this exhibition