Watercolour Diaries from the Green River
November 20, 2023- January 15, 2024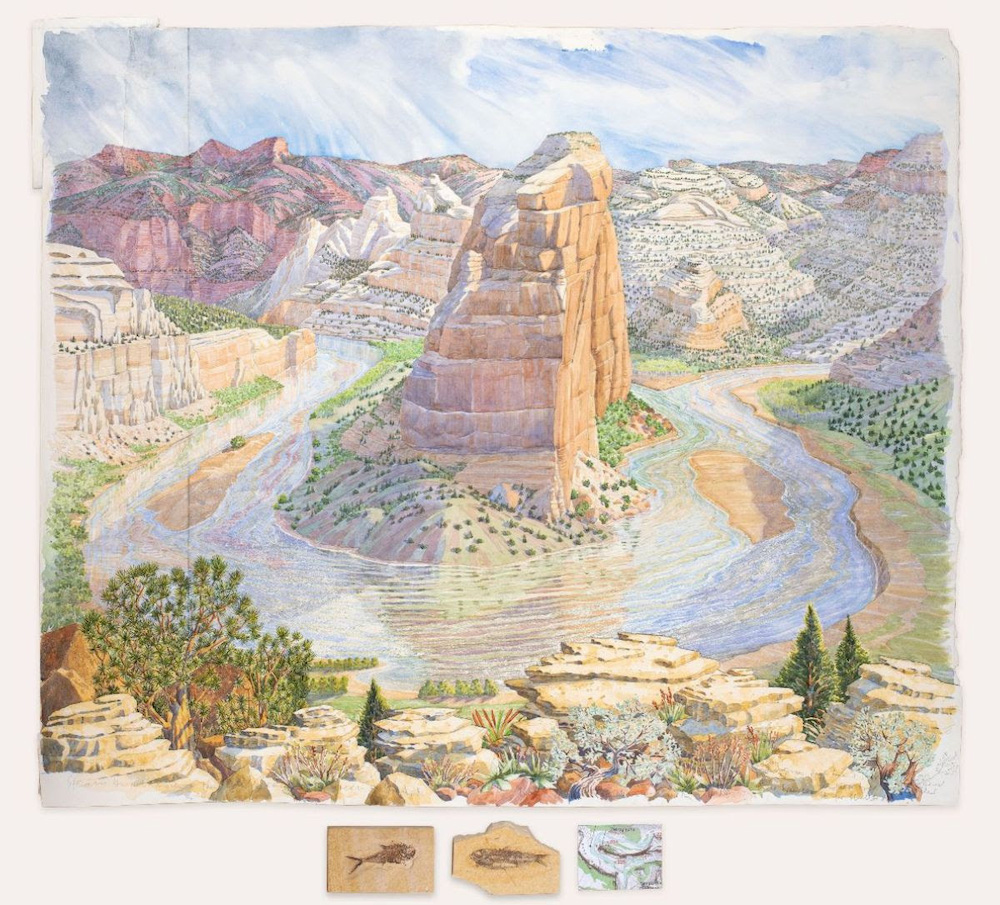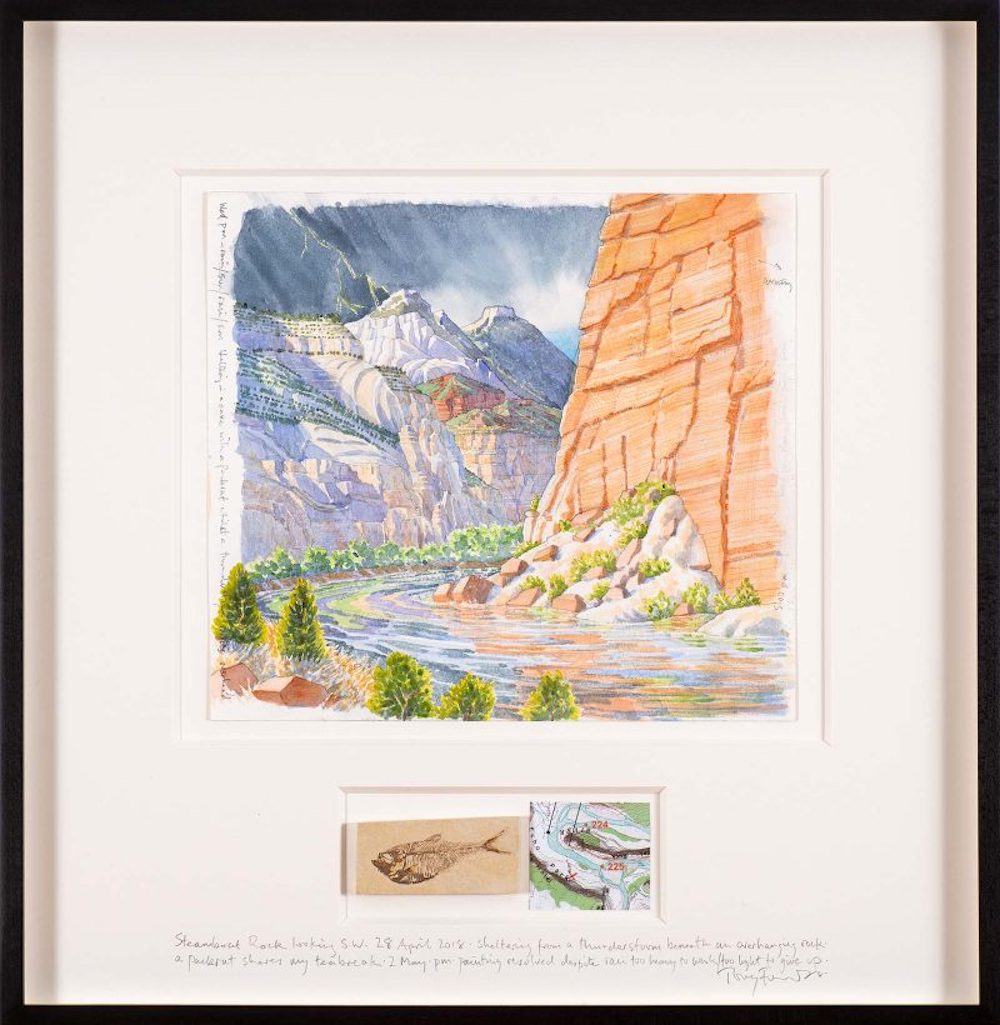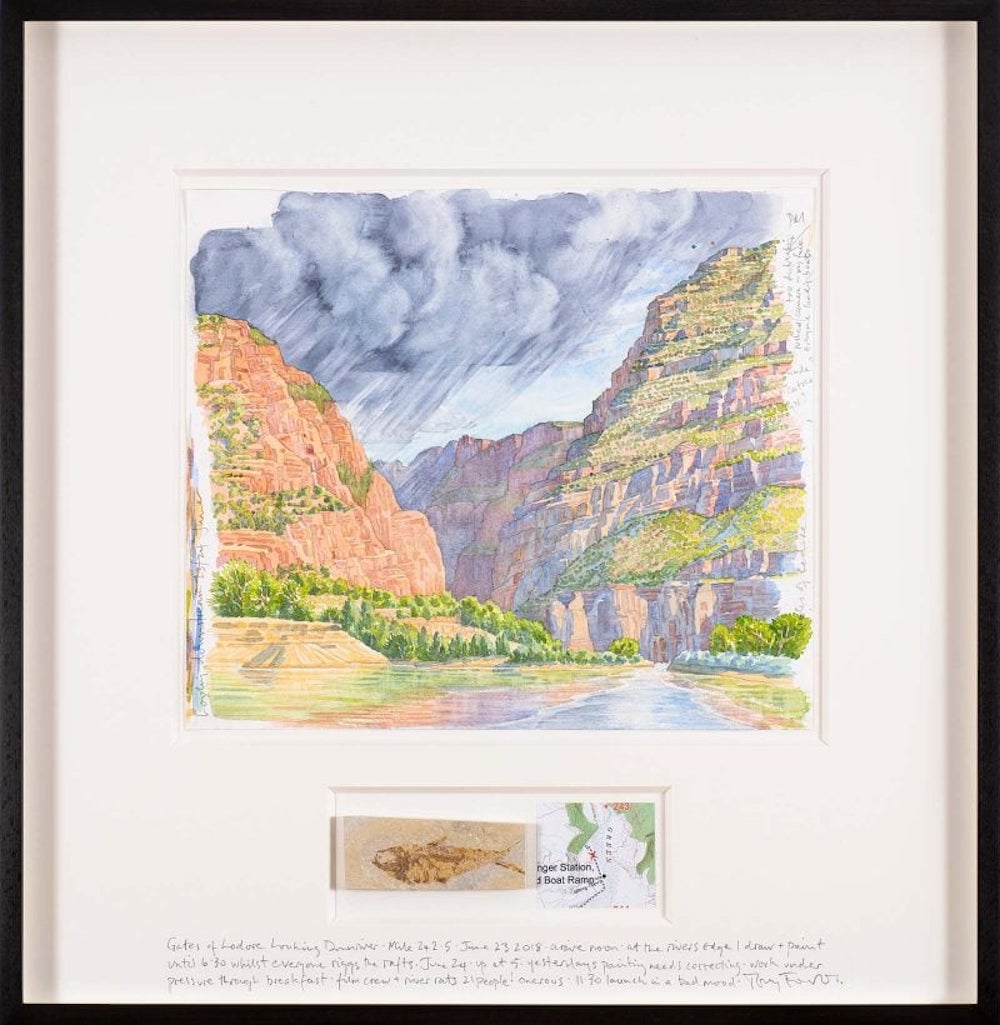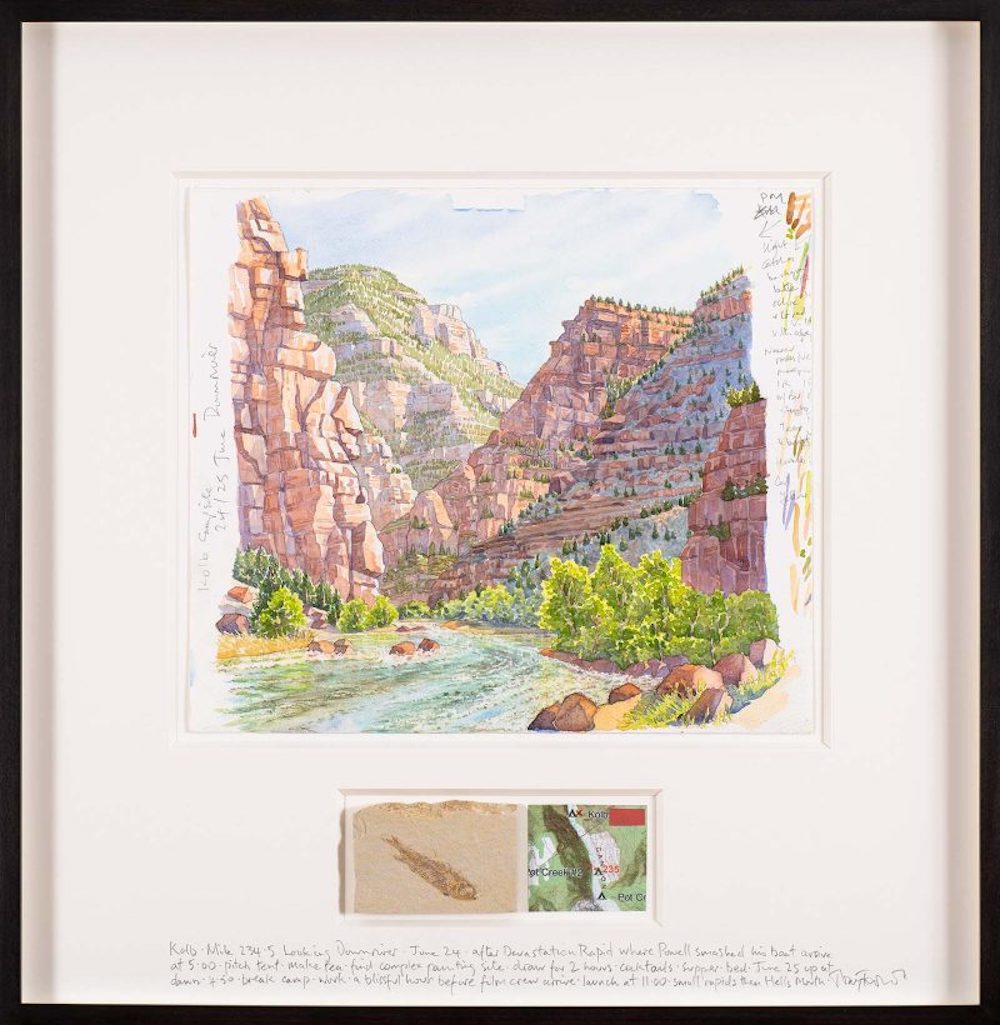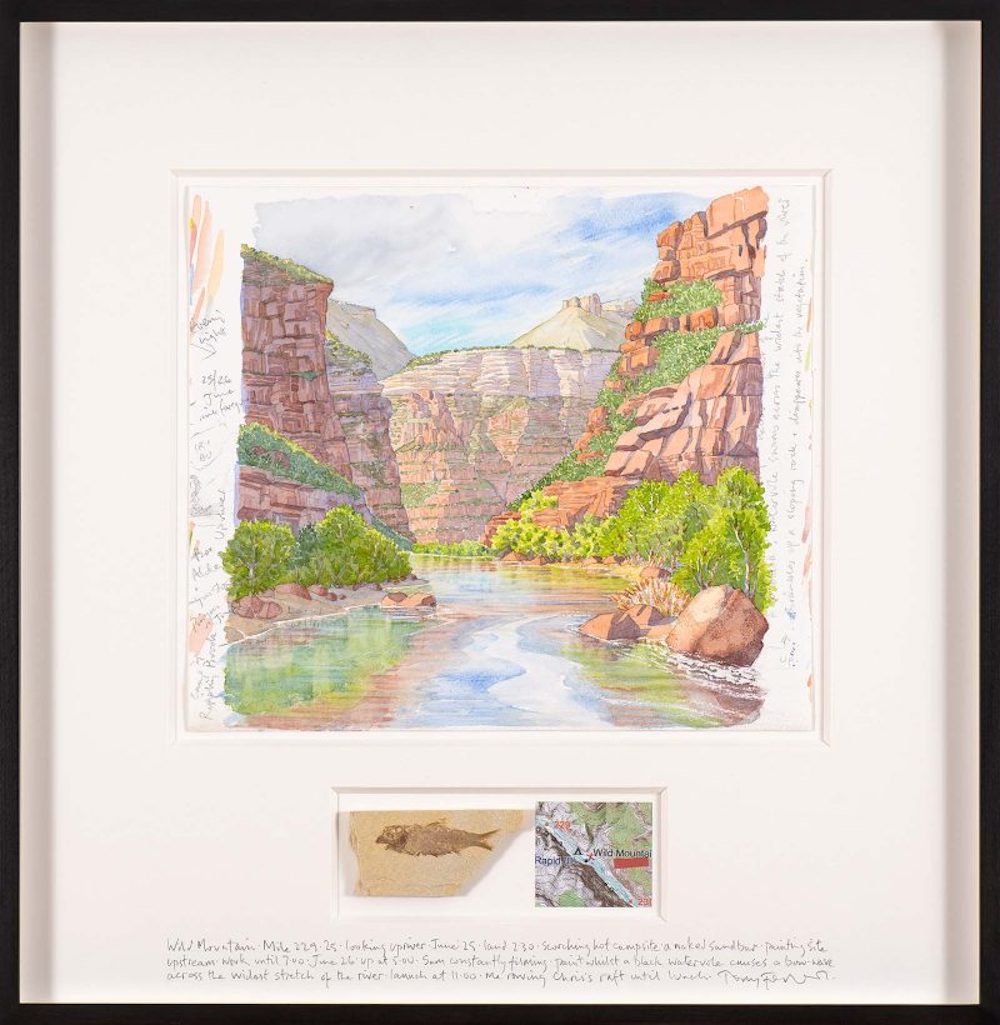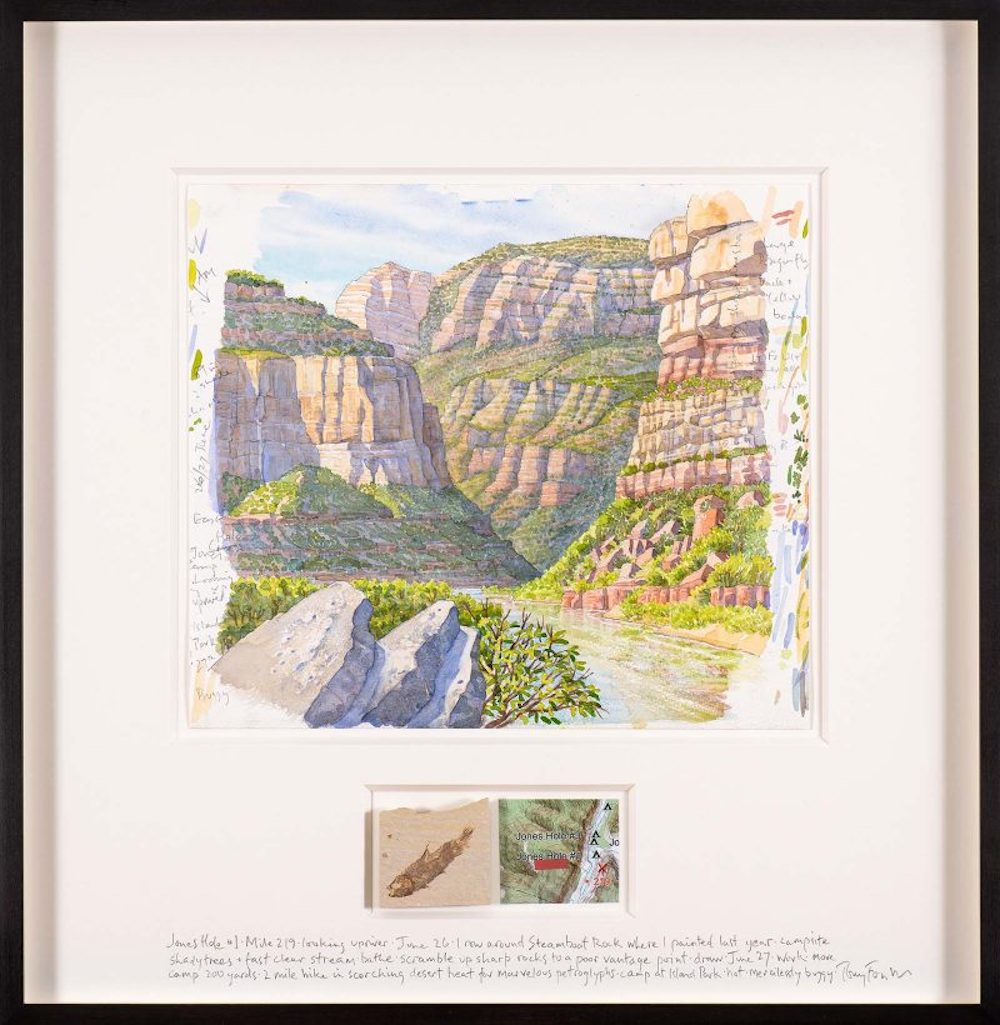 Experience the Green River through art, artifacts, and stories
This exhibition celebrates the ecological, geological, and cultural significance of the Green River through sixteen artworks by British artist Tony Foster.
Over multiple trips, Foster painted sites along the Green River, from its headwaters in Wyoming to its confluence with the Colorado River in Utah. The resulting works examine the Green's remote stretches, revealing the diversity of wild places along its path and amplifying its role as a major waterway in the American West.
For 40 years,  Foster has painted the world's wild places. His  Journeys have taken him into mountains and canyons, rainforests and deserts, the Arctic and the tropics.
"My friends sometimes question why, at over the age of 77, I continue to set out from my home to erect my drawing board in yet another uncomfortable and unpredictable location. I'm not sure it's a question I can answer, except that to pay attention to the nature of the world is what I believe I'm supposed to be doing. If by showing my paintings I can bring the extraordinary beauty, interconnectedness, and fragility of the planet we all inhabit to the attention of the public, then my efforts will not have been in vain."
Foster has undertaken 19 watercolor "Journeys"—painting projects based on a wilderness theme—that often involve several expeditions and can take years to complete. Some Journeys, like Watercolour Diaries from the Green River, are specific to a particular place while others span entire regions or global concepts.
"Sometimes the inspiration for an exhibition has an unlikely trigger. I was always fascinated by the perfect 50-million-year-old fossilised fish from the Green River Formation. I often bought them from rock shops to give to my friends on their 50th birthdays."
Several locations along the Green River are recognized with national land designations: Flaming Gorge National Recreation Area (Wyoming and Utah), Dinosaur National Monument (Colorado and Utah), and Canyonlands National Park (Utah).
Kodi Public Radio conversation with Tony Foster
Video– Exploring the Green River: A conversation with Tony Foster and John Muir Laws