Seeing People Through Trees: A Human History of the Forest
September 16, 2023 to April 30, 2024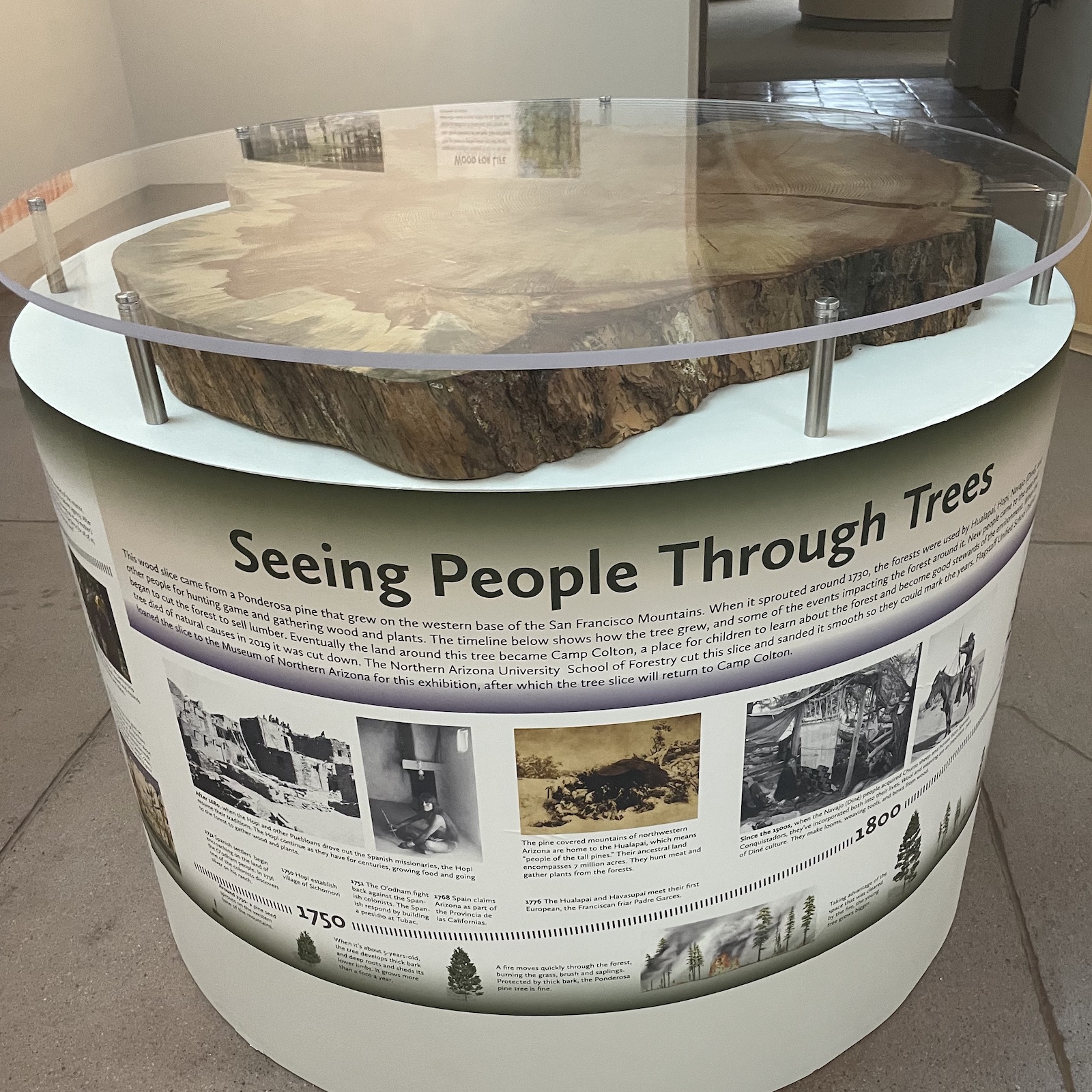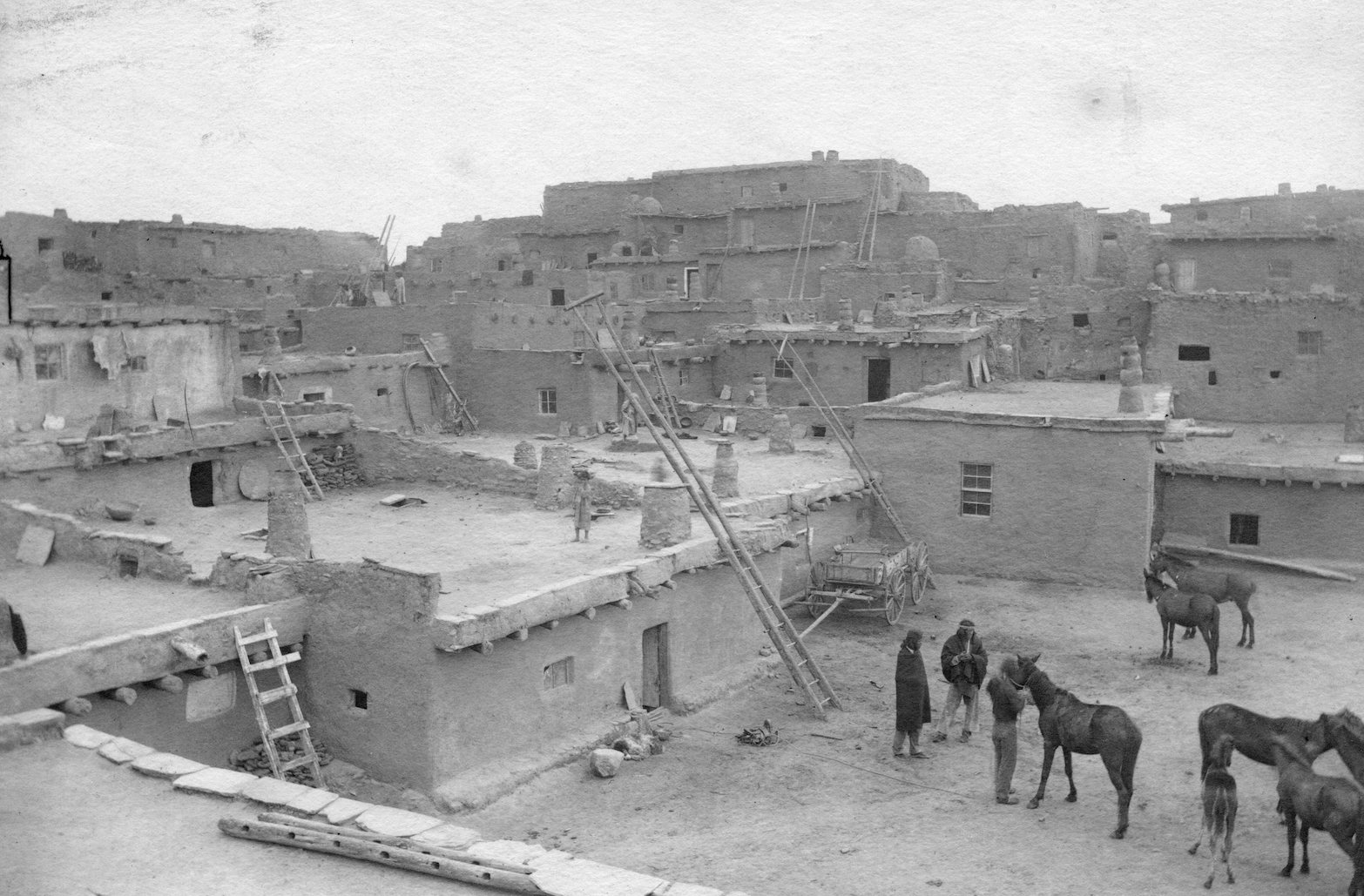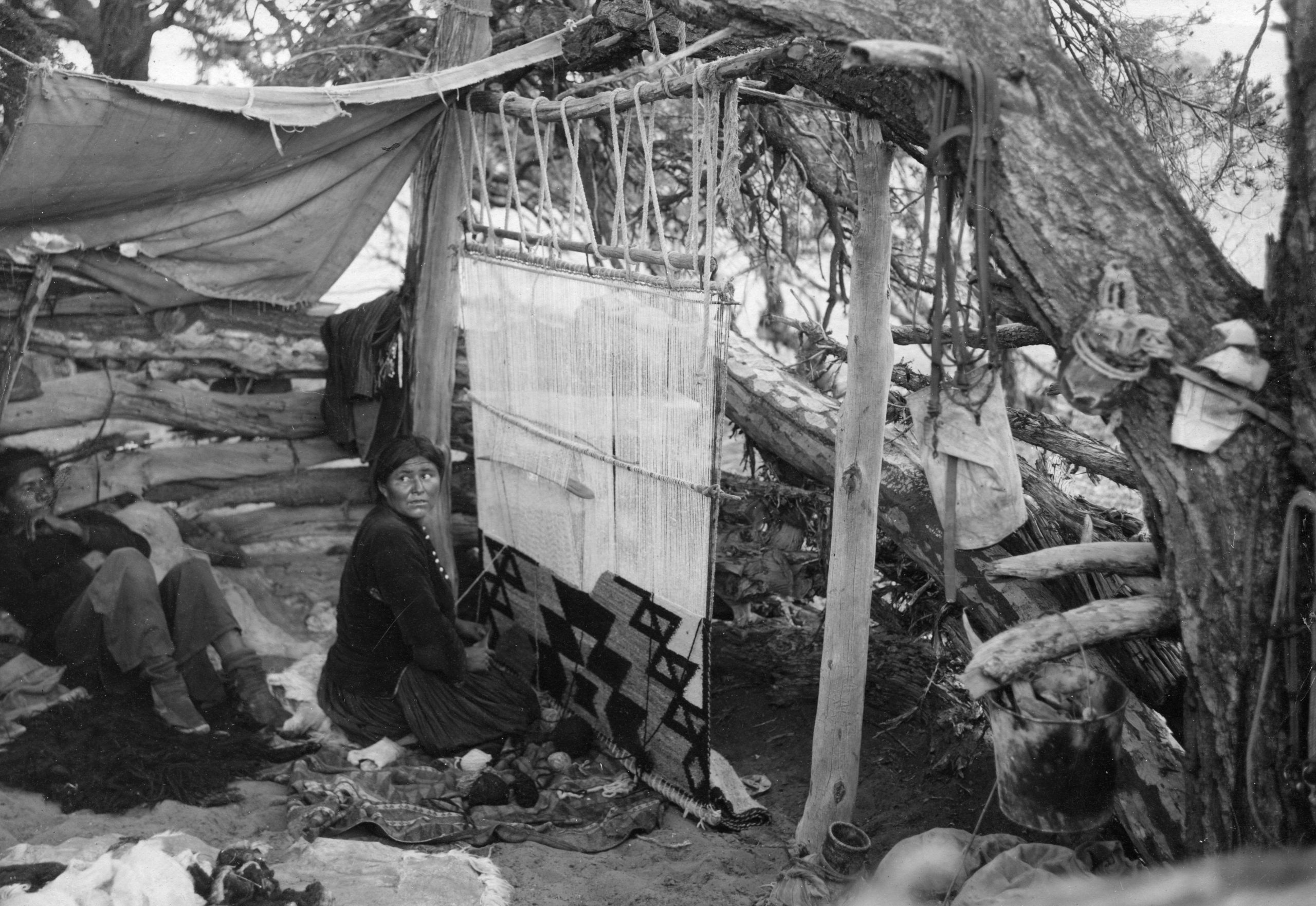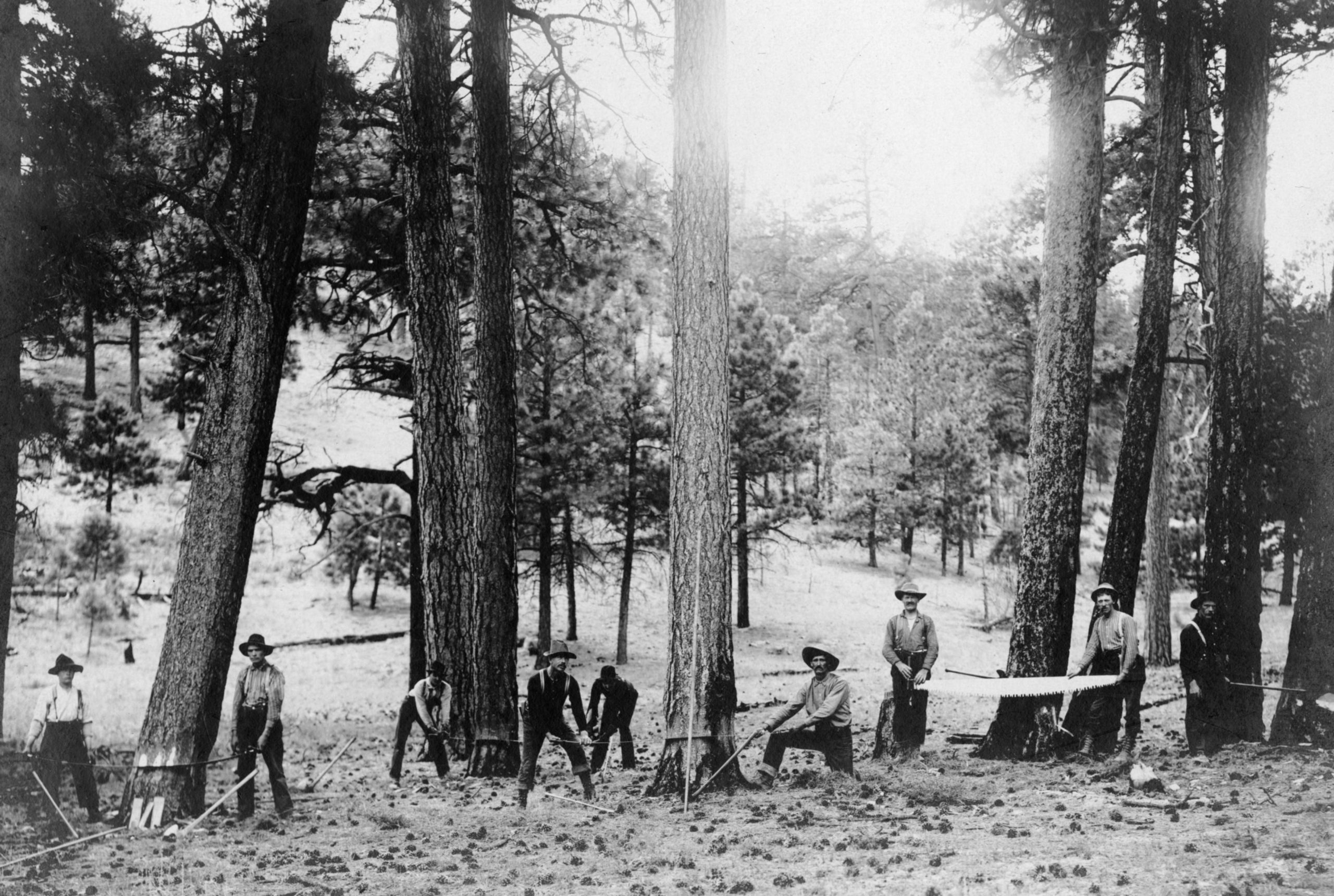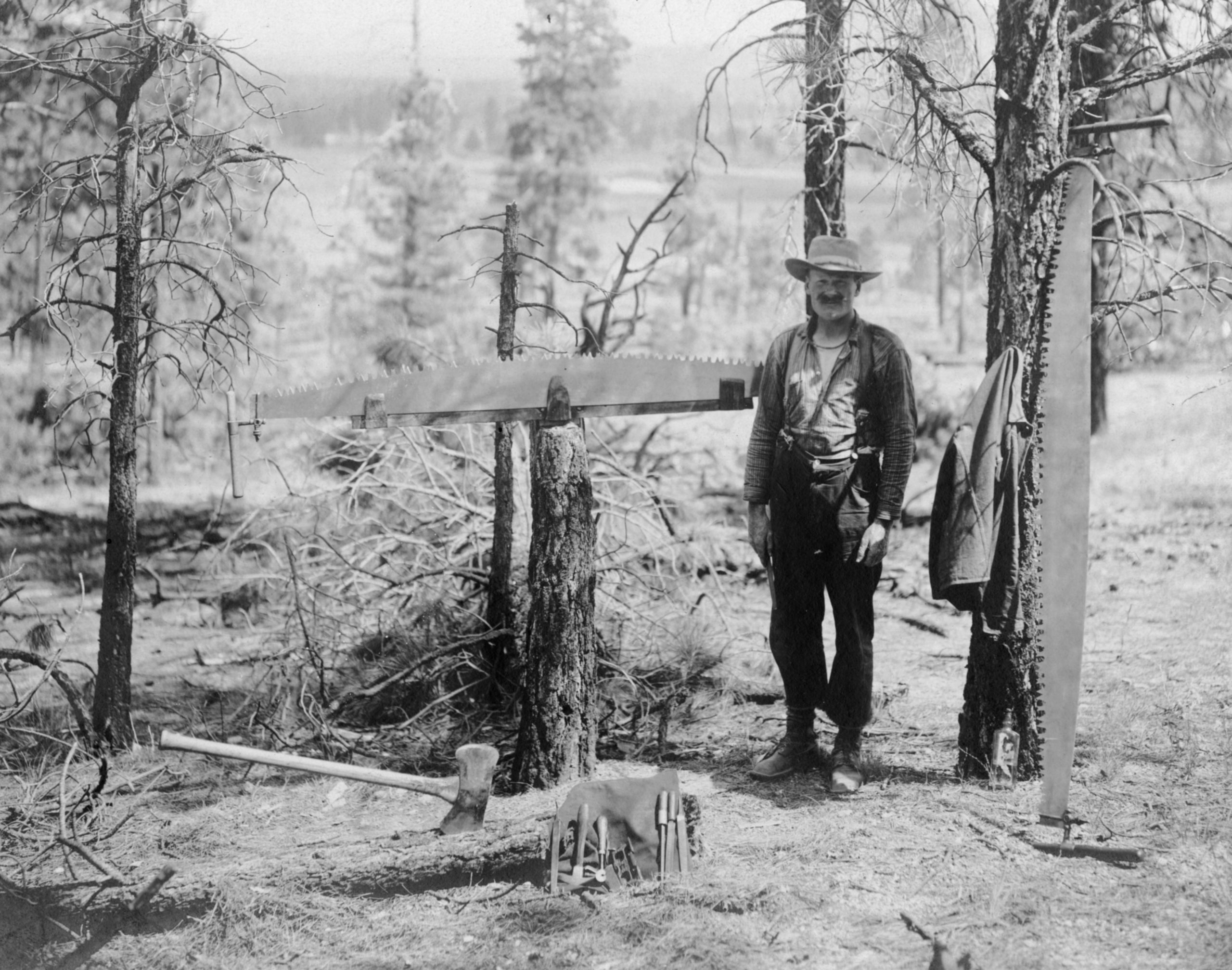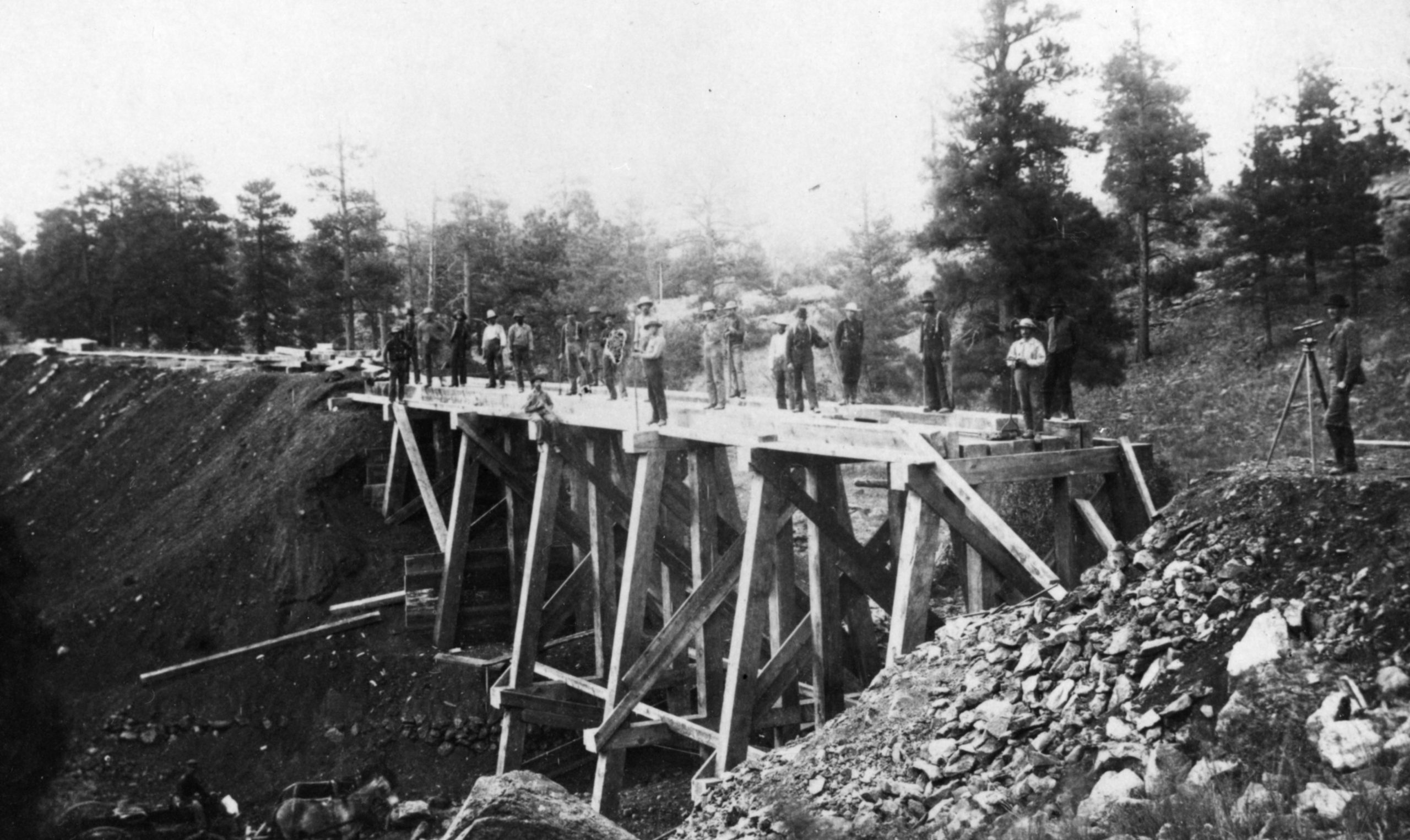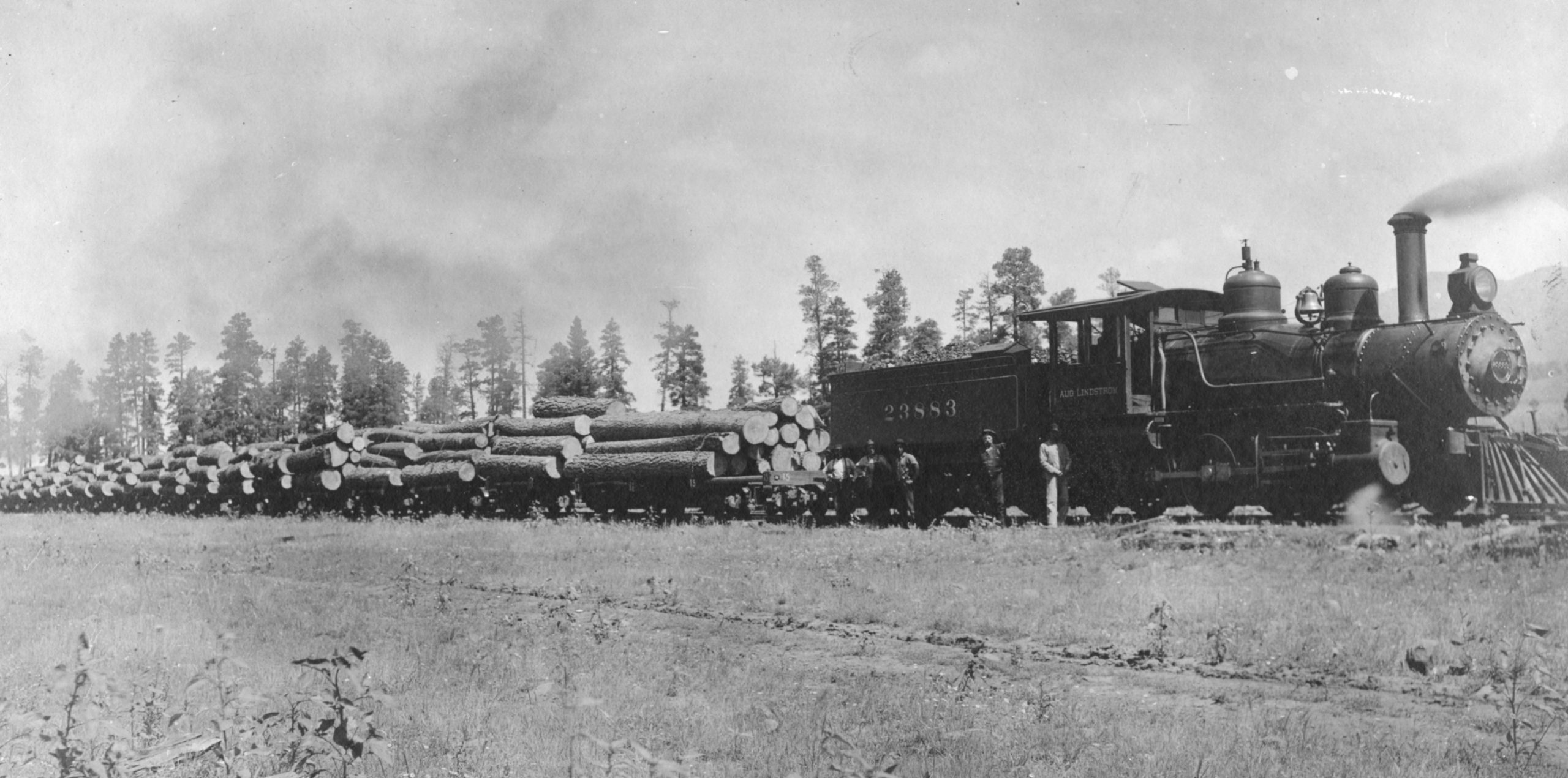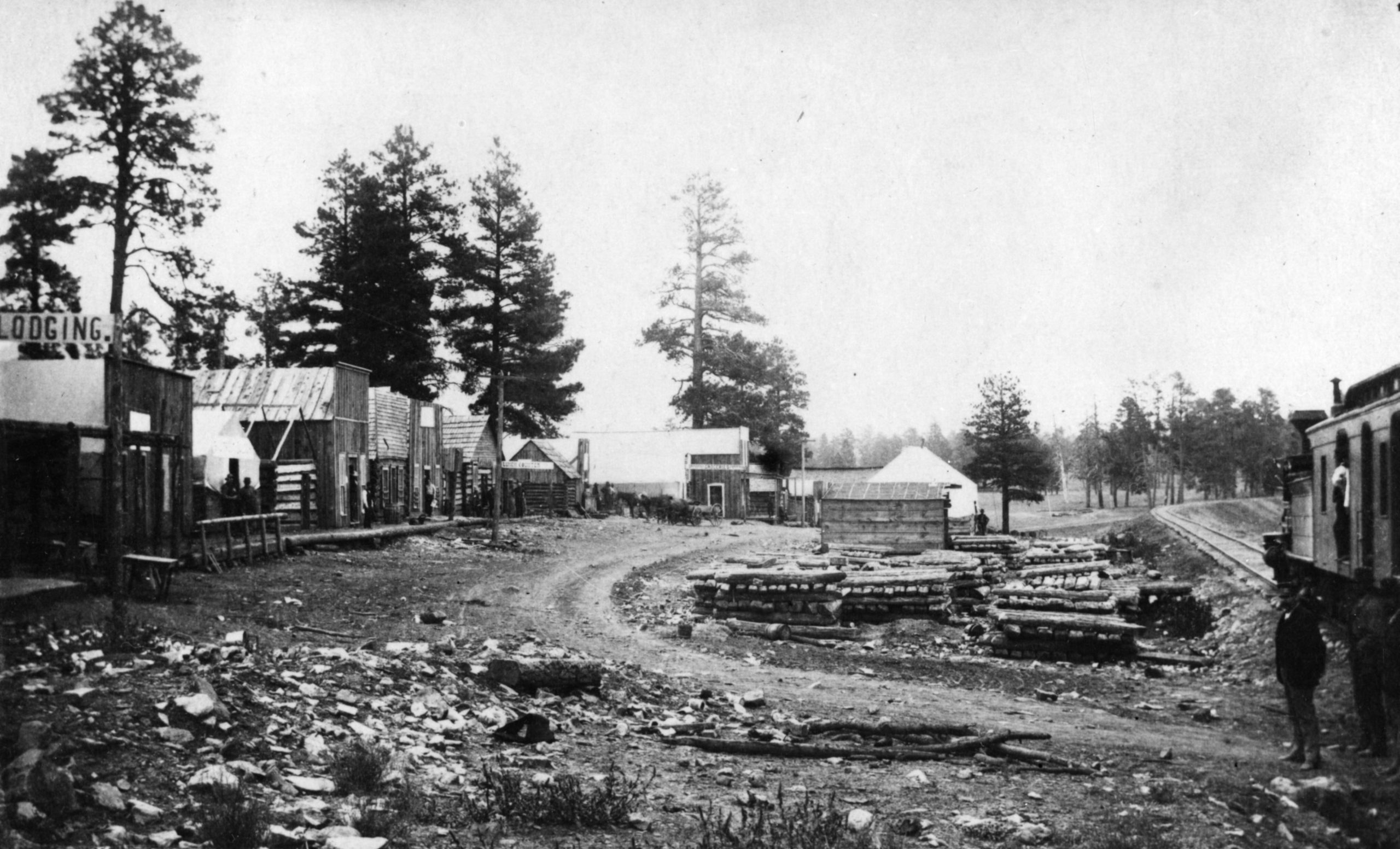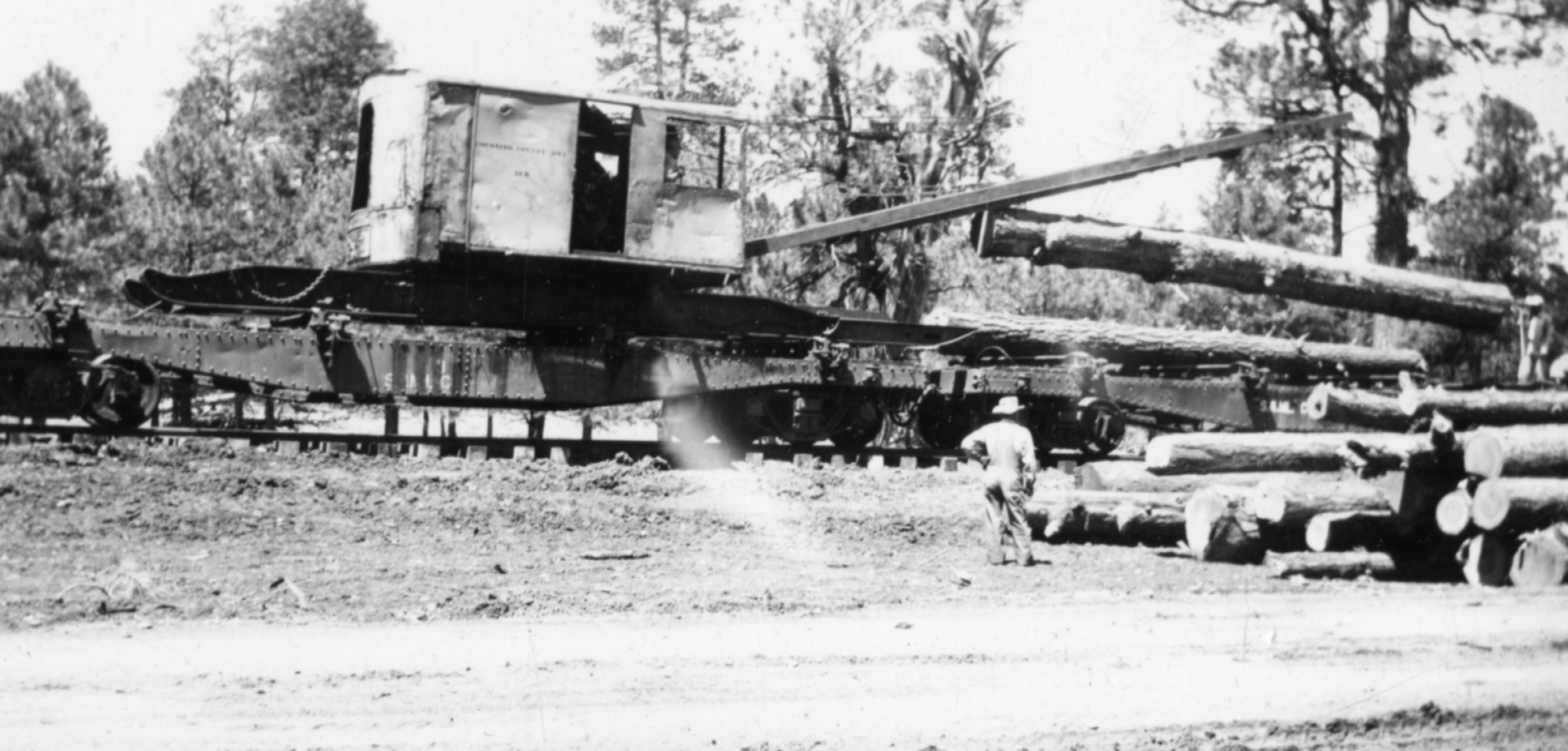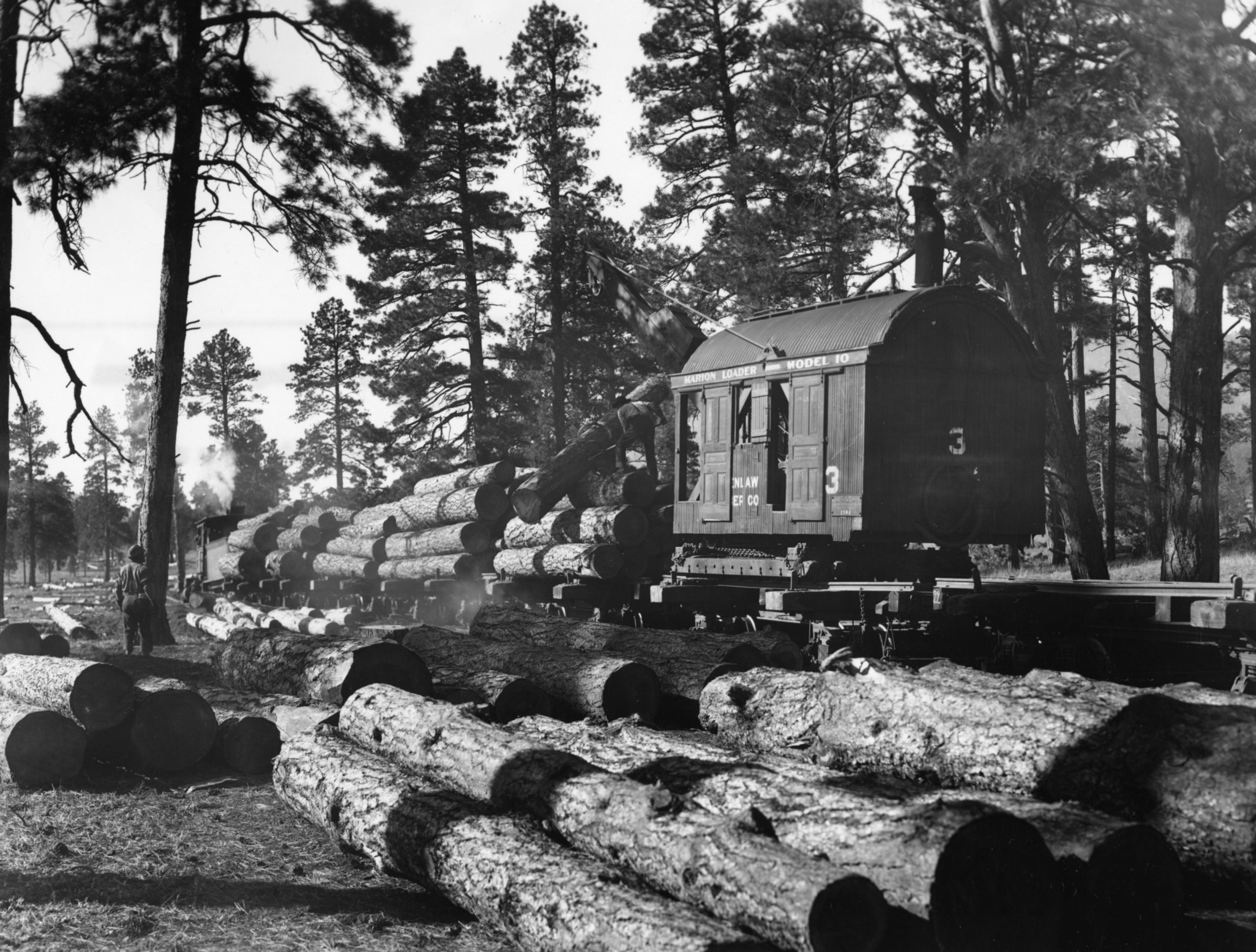 People have always depended on trees, for shade and shelter, to pick their fruits or carve their branches. What we seek and find in the forest has shifted through the decades. In recent years archaeologists from the Museum of Northern Arizona surveyed broad areas of the Coconino National Forest looking for what other people left in the woods. Between the marks people have left in the forest, and the parts of trees found at ancestral sites, we begin to see the evolving relationship between people and the forest.
This exhibition traces the history of the forest through the impacts and interactions people have had with it. A central tree slab reveals 290-years of growth rings, wrapped in a timeline reflecting what was going on in the region through the trees life. In other cases are objects showing how people used the forest, from the stone axes used to chop trees in prehistoric times to cross-cut saws and cans left by loggers. Historic photos and panels line the walls and fill out the story.
Special thanks to Coconino National Forest, Riordan Mansion State Historic Park, NAU School of Forestry, and the Fort Valley Experimental Forest for providing photos, objects, and information for this exhibition.