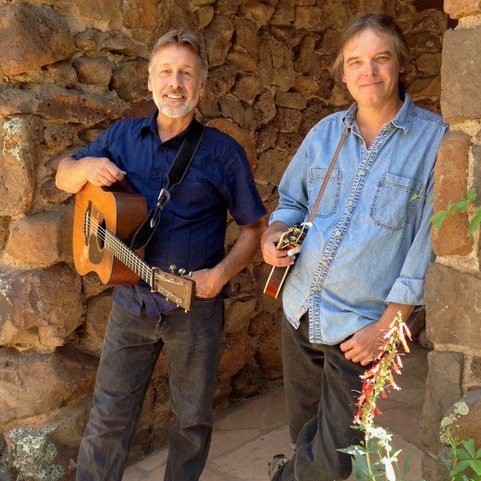 Peter McLaughlin
Peter McLaughlin is an acclaimed acoustic guitarist, songwriter, vocalist, performer, recording artist and music instructor located in Tucson, AZ.  He plays many genres and styles, and specializes in acoustic flatpicking and fingerpicking techniques and was inducted into the Tucson Musicians Museum in 2013.
Peter started playing the guitar at the age of eight and was very soon jamming at bluegrass festivals and fiddle conventions. In 1974, Peter attended Northern Arizona University in Flagstaff, where he played in the group Flying South, an acoustic string band specializing in bluegrass and early swing era jazz.
Since moving to Tucson in 1983, Peter has played in various bands, including the 1988 Telluride Band Contest winners, The Titan Valley Warheads, and the 1991 Telluride Bluegrass Contest winners, The Dreadnutts. In 2011 Peter's current band, The Sonoran Dogs, was formed out of a tour with the late Japanese guitarist, Maro Kawabata.
When Chris Brashear moved to Tucson in 1992, he and Peter formed a lasting friendship and musical bond. In 2016, Peter, Chris, and Todd Phillips shared an artist residency at the Museum of Northern Arizona, culminating in a CD featuring new, original songs about the Colorado Plateau and the rivers and canyon country of the Southwest: The Colton House Recordings. Peter and Chris continue to reunite regularly for performances and river trips. To see the latest, visit his website
Website