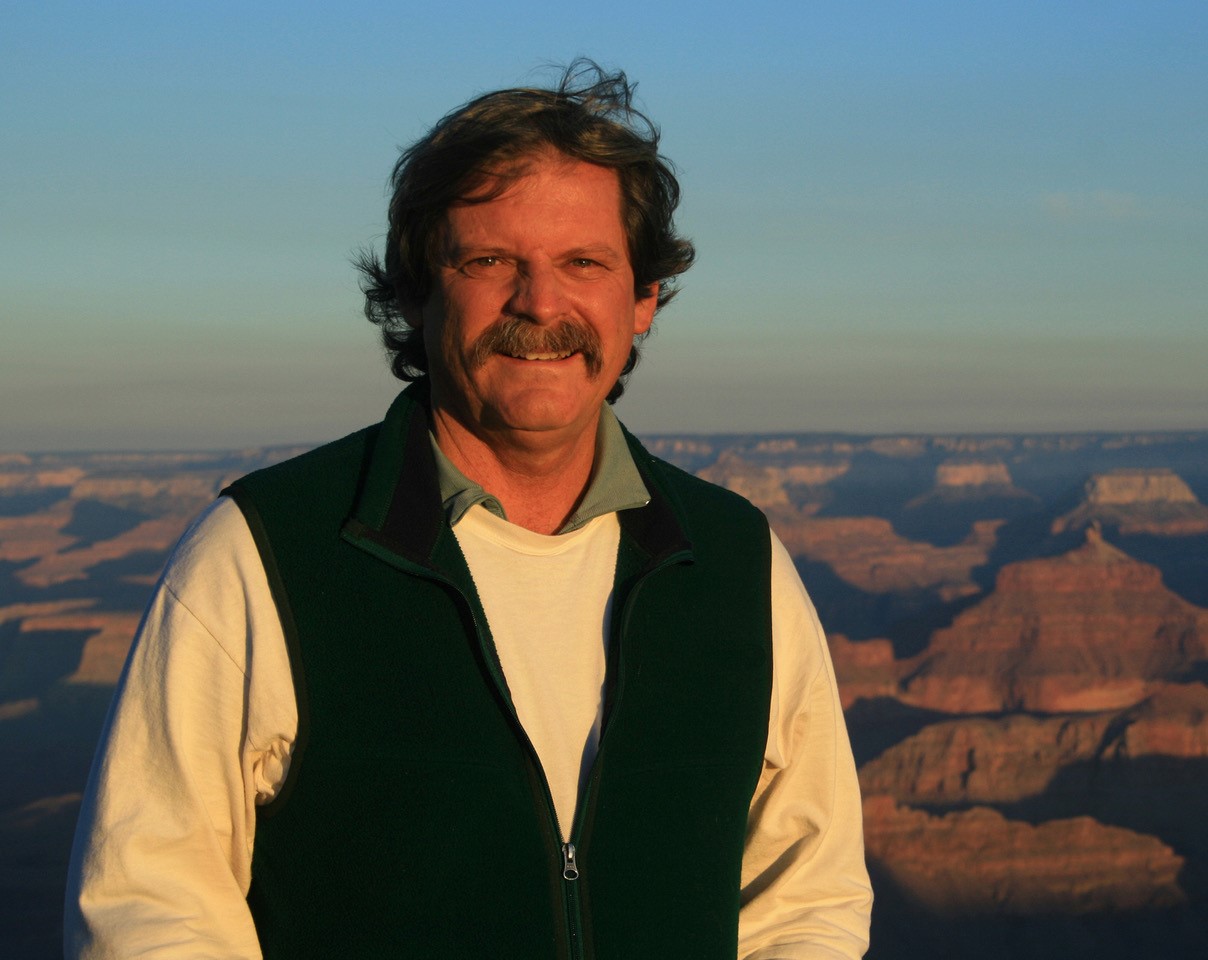 Wayne Ranney, Geologic Interpreter and Author
Geologic educator, author, lecturer, trail and river guide, Wayne literally wrote the book on the formation of the Grand Canyon. His passion for Southwest geology took root during his years as a backcountry ranger in the Grand Canyon in the 1970s. His association with MNA began in 1978, as a research assistant in the Geology Department. In 1982, he joined the Ventures program and continues to lead trips in the Grand Canyon, Escalante, and other destinations. His degrees include a B.S and M.S. in Geology from Northern Arizona University.
Ranney has traveled the world as a geologic interpreter aboard ships and jets, as well as on various natural history expeditions. He has been to Antarctica (30 times), the Amazon, the Canadian Arctic, Greenland, the Gobi Desert, the Russian Far East, and the North and South Poles. Although he is an adjunct faculty member at Yavapai College in Sedona, there's nothing he enjoys more than teaching in an outdoor classroom.
An award-winning writer, Ranney's books include Ancient Landscapes of the Colorado Plateau, Carving Grand Canyon, Defining the Colorado Plateau, Canyon Country, The Verde Valley: A Geologic History, and Sedona Through Time. Ranney lives in Flagstaff and enjoys traveling, hiking, river running, photography, and anything that allows him to get outside in the Arizona countryside. Keep up with his most recent adventures at his blog.
Website