The museum campus includes a number of "living exhibitions" where visitors can view plants native or well-suited to the Colorado Plateau and learn how these plants are used for traditional food, medicine, or art, as well as in ecological restoration and landscaping. Beyond the garden borders, the museum grounds are managed through reconciliation ecology, which studies ways to encourage biodiversity in human-dominated ecosystems. Native grasses, shrubs and flowers provide a rich habitat for birds, small mammals and lizards. Portions of the gardens are also used to do ongoing research and develop seed stocks for environmental and cultural restoration projects.
Visit and enjoy these living exhibitions when the season and the weather allow.
To learn even more, join the volunteers who tend the garden during the growing season. For information about how to volunteer in any of the gardens, please email msoliday@musnaz.org
The Gardens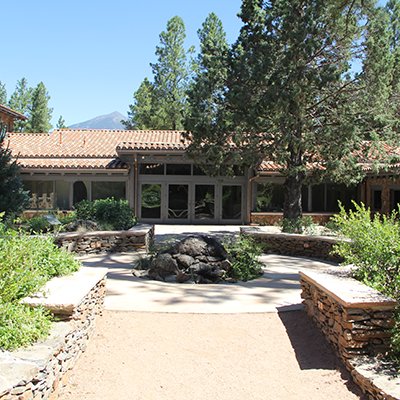 Lifezones
Sheltered within the museum exhibits building, the Jaime Major Golightly Courtyard is a living exhibition of four of the main life zones of the Colorado Plateau: the Pinon/Juniper woodland zone from 6,000 to 7,000 feet, the Ponderosa pine life zone from 7,000 to 8,000 feet, the mixed conifer life zone from 8,000 to 9,000 feet and the Spruce-Fir zone from 9,000 to 10,000 feet.
Learn More
Colton Garden - Where Community Grows
The Colton Garden invites people of all ages to visit and learn from demonstration gardens, a passive solar greenhouse, and horticultural research beds. This garden is dug into soft, alluvial soil where museum founder Mary-Russell Ferrell Colton used to farm.
Learn More
Ethnobotanical Garden
The Moore Medicinal Garden is tucked behind a fence between the administration and anthropology buildings. This garden provides a space to learn about the uses of native plants found on the Colorado Plateau.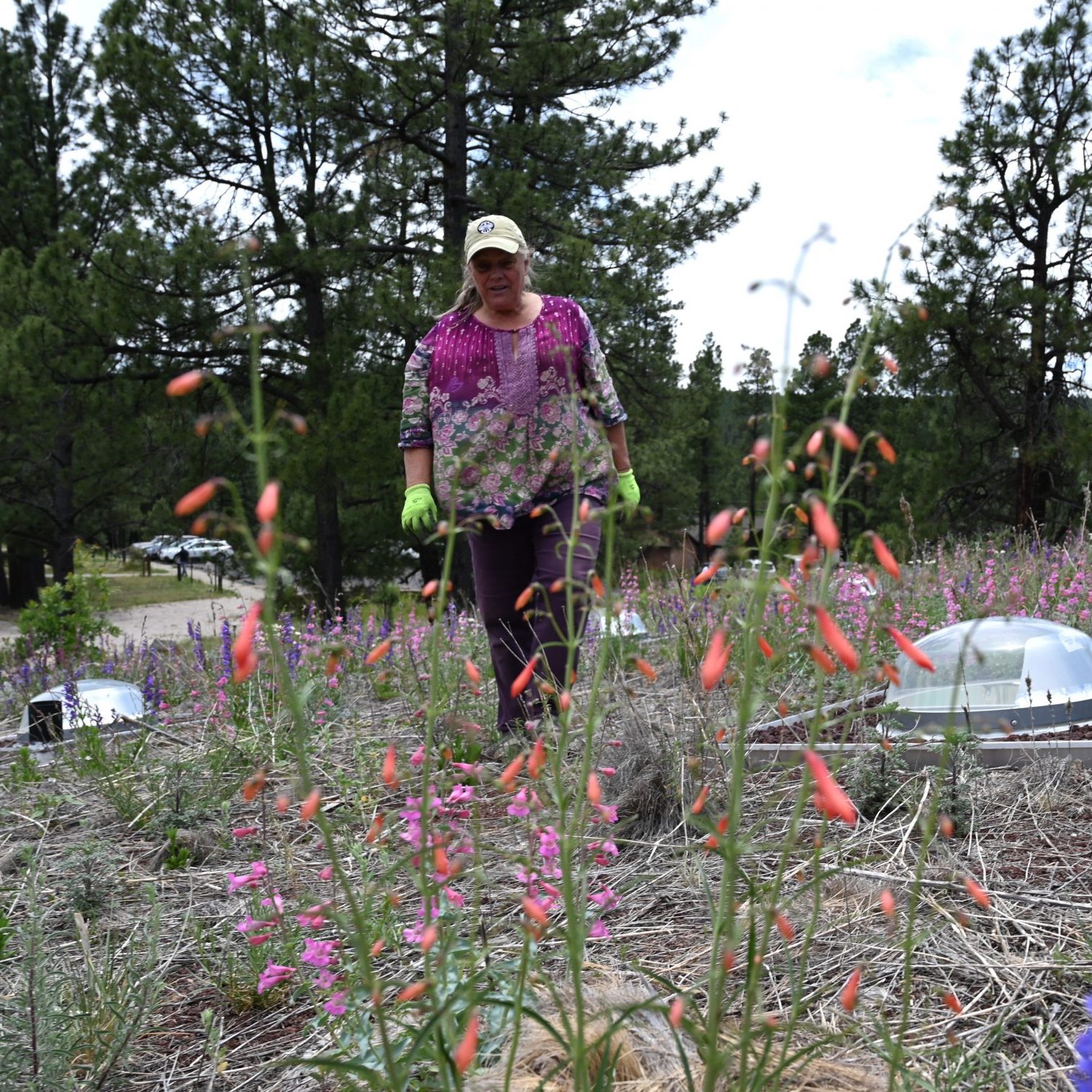 Living Roof
The 14,000 square foot living roof  on the Easton Collection Center acts as an elevated meadow, offering a seasonal display of native grasses and wildflowers, and creating habitat for birds and insects. (No access)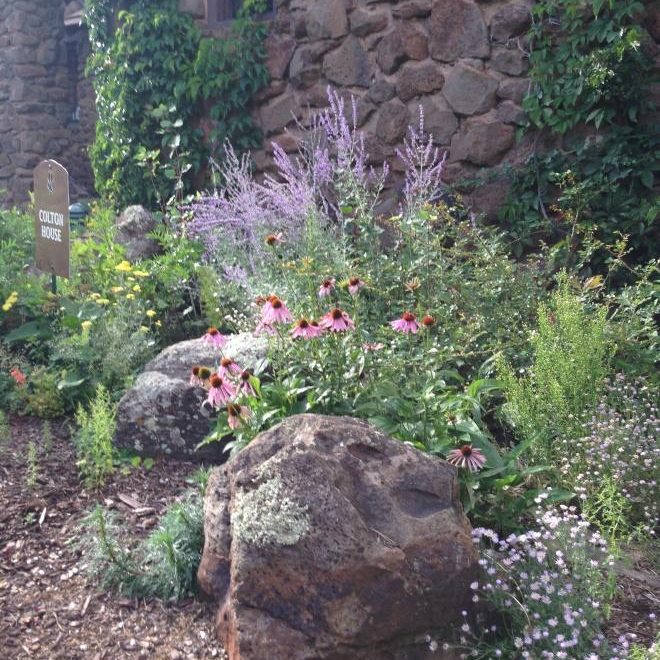 Colton House Garden
Well-established flowers and plantings grace this historic stone home, now rented out for events and vacations. Perennials and native plants create a harmonious setting beneath the pines, with a carefully framed vista of the San Francisco Peaks and original greenhouse. (Access only by invitation)