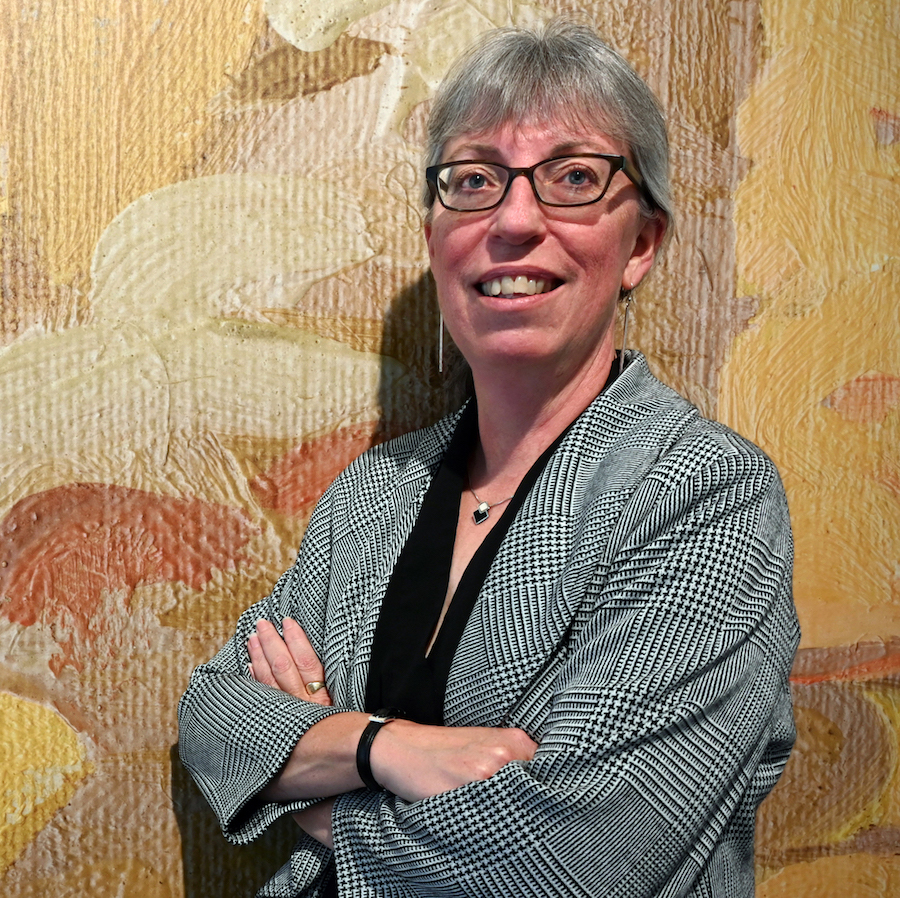 Mary Kershaw, Executive Director and CEO
Mary Kershaw has led MNA as Executive Director and CEO since June 2019.
Mary was born and raised in Philadelphia, coincidentally the same city where MNA founders Harold and Mary-Russell Ferrell Colton had lived. And like the Colton's, she found herself drawn to the Southwest. After 25 years in museums in England, Mary returned to the US in 2010 as director of the New Mexico Museum of Art in Santa Fe.
During her 9-year tenure at the New Mexico Museum of Art, Mary developed a collection-centered, audience-focused program and celebrated the museum's centennial with an award-winning refurbishment of the historic museum and a $12.5m capital campaign for a new contemporary art venue.
Kershaw's museum career has often put at the helm of diverse institutions. Her museum career began in Britain, where she started out as a field archaeologist excavating sites for the Museum of London Archaeology Service.
By 1992, Kershaw had moved into the top leadership position as Head of Museums and Arts for the Harrogate Borough and in 2003 she became part of the senior management team for York Museums Trust, responsible for 4 museums, a historic observatory, a medieval abbey, 5 collection facilities and 2.5 million objects.
As part of the bigger museum family, Mary was a Board Member for the Museums Association and numerous regional bodies, served on the national Accreditation panel and two parliamentary advisory panels, and was curatorial advisor to four independent museums in Yorkshire. International experience includes projects with the UK, Lithuania, Poland and Germany.
Mary was awarded an FMA, Fellow of the Museums Association (UK), in recognition of an advanced level of achievement in museum work.