Landscape Painting Classes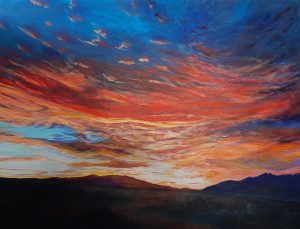 Landscape painter Deborah Mechigian will teach fundamentals of composition, perspective, and color mixing in this weekly class. Each class we will focus on one element of a painting, then do a teacher guided paint-along as a demonstration. Students will then work on their own project for the remainder of the session.
Deborah works in acrylic and watercolor to capture the beauty of the land and sky. She studied with Lilias Apland, the only student of master painter R. Brownell Mcgrew. She enjoys teaching others and recently taught Acrylic painting at the Amerind Museum and watercolor painting at the Arboretum.
All levels welcome. $20.00 per class. Email Deborah to sign up or ask questions.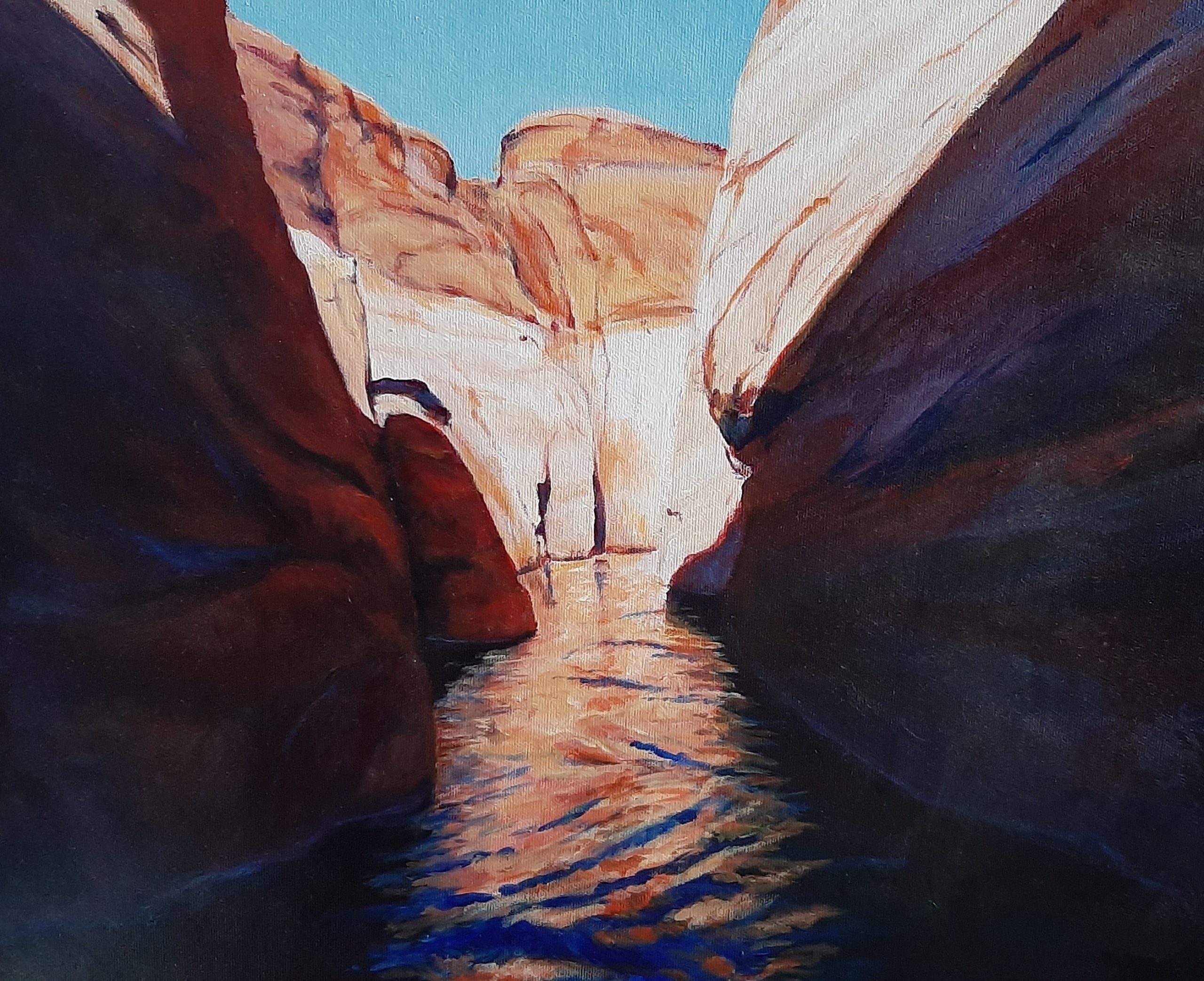 Landscape Painting
Tuesday's, 9 am- 12 pm
Learn the fundamentals of landscape painting, including fundamentals of composition, perspective, and color mixing. $20
Email to register
Monthly Nature Field Sketching Workshop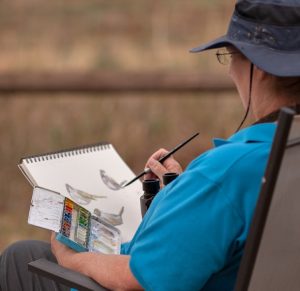 Join local bird artist and biologist Liz Blaker at the Museum of Northern Arizona to practice field sketching birds and other wildlife on the museum grounds. Liz will email you information before the workshop on what you need for your field art kit. You'll learn how to draw plants, insects, squirrels, birds, etc as we encounter them.
Liz earned a master's degree in biology from Northern Arizona University and then taught online courses at the university on the birds, wildflowers, and ecology of the Grand Canyon for several years. Her paintings have been sold at the Museum of Northern Arizona Bookshop and to private collectors nationwide. Liz is also a freelance science and nature writer and has written many episodes about birds and other topics for the KNAU public radio program, Earth Notes.
Her fascination with birds began while she was conducting field work on the bumble bees of Northern Arizona for her master's degree. While waiting quietly by clumps of flowers for bumble bees to come, she had time to observe birds. She was enthralled by their beauty and complex behaviors and the desire to paint birds began to take hold.
After learning the basics of drawing, Liz experimented with water soluble colored pencils, and acrylic paint. From there she branched out to watercolors, which became her preferred medium.  Liz is a member of the Guild of Natural Science Illustrators and is eager to help other people enjoy the beauty of birds through drawing and painting. These classes and sketching sessions are taught on the beautiful campus of the Museum of Northern Arizona.
Each session costs $35. Limited scholarships are available. Email Liz to enroll in the workshop or with questions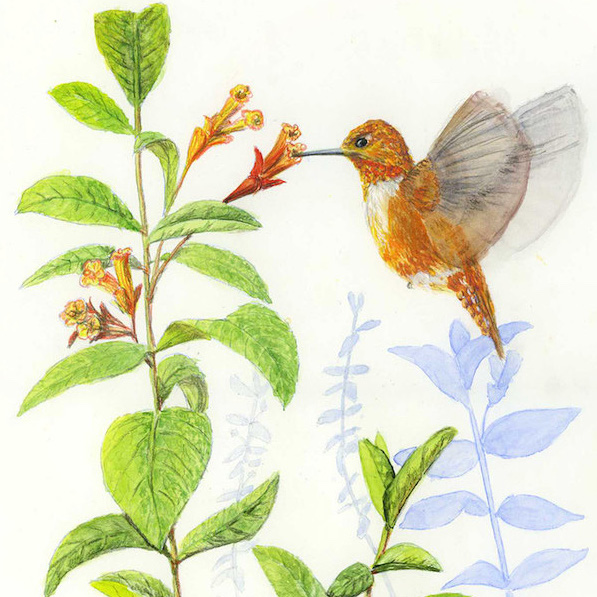 September Field Sketching Session
Saturday Sept 18th 9am to 11am
Practice field sketching birds and other wildlife on the museum grounds. You'll learn how to draw plants, insects, squirrels, birds, etc as we encounter them. $35
Email to register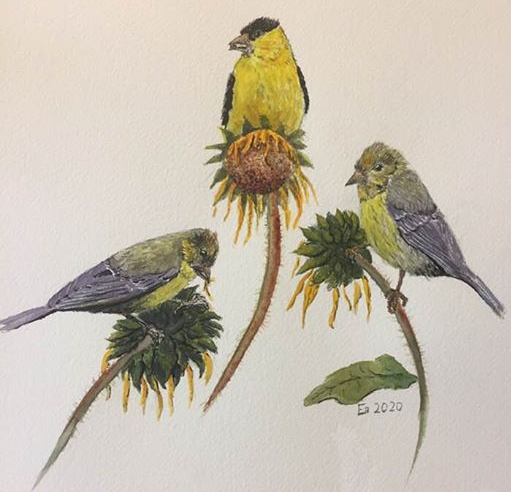 October Field Sketching Session
Saturday October 16th 9am to 11am
Practice field sketching birds and other wildlife on the museum grounds. You'll learn how to draw plants, insects, squirrels, birds, etc as we encounter them. $35
Email to register