Welcome Artists!
Below are the important dates, links, documents, and resources for the upcoming festival.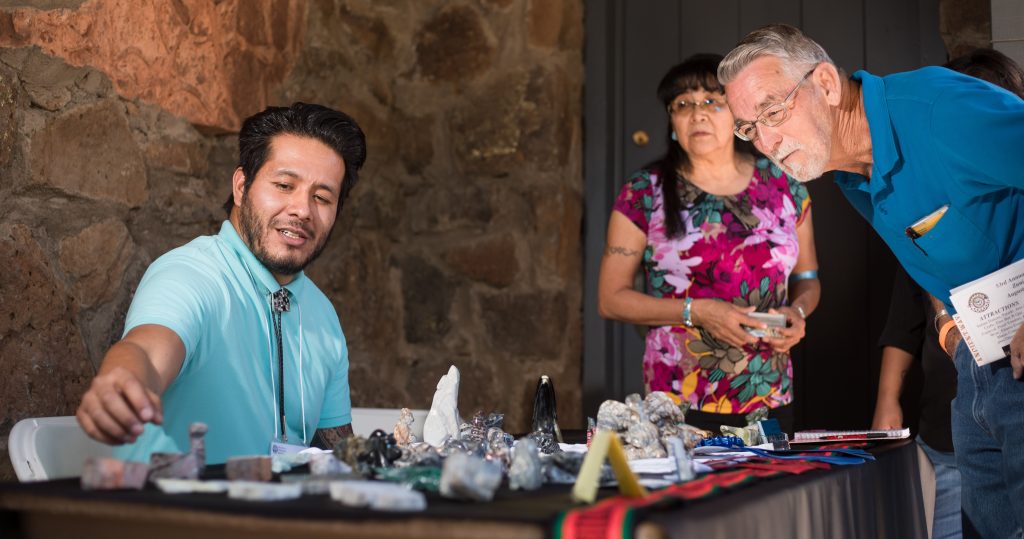 Information for ALL Accepted Applicants
Applications open January – March 31, 2022
All Applications due March 31, 2022
Artist Check in / Booth setup July 1, 2022
Juried Competition July 1, 2022
Members Preview July 1, 2022
Festival Weekend – July 2 – 3
MNA is taking precautions to make this event safe and prevent the spread of Covid-19 in the community. This includes monitoring the case levels and following local health ordinances.
To help prevent the spread of Covid-19, we will begin transitioning into using outdoor venues, this includes moving artist booth spaces outside of the exhibit building. Artists may need to provide their own canopy / E-Z UP, Public Programs staff will email information to artists with an outside booth.
Masks are mandatory on MNA campus for all artists, staff, and visitors.
Awards of Excellence Competition
The Award of Excellence Competition is open only to artists accepted into the festival. Accepted artists may submit up to three items into the competition. More than $8,000 in prize money and ribbons will be awarded at the festival.
See link below to access a full list of the classifications and categories
All vendors wishing to do business in Arizona must apply through the state to obtain a state TPT license.
It can take several weeks for the state to process an application, so we encourage you to apply well in advance of the event if you do not already have a state issued TPT license which includes the city of Flagstaff. Your TPT application must be filed with the State of Arizona, not sent back to MNA with your festival application.
Both the state and the City of Flagstaff have the right to audit an event to check for proper licensing of vendors, so we encourage you to have your license with you at your booth during the festival weekend.
Additional information can be found on the State of Arizona Department of Revenue website:
Indian Arts & Crafts Board
The Indian Arts and Crafts Act of 1990 (P.L. 101-644) makes it illegal to market an art or craft item in a manner that falsely suggests it is Indian-produced. Under the Act, an Indian is defined as a member of any federally or officially State recognized Indian Tribe, or an individual certified as an Indian by an Indian Tribe.
The Museum of Northern Arizona strictly adheres to this law. In order to participate in this years market, all first time applicants, including Youth Artists, must submit a copy of a Certificate of Indian Blood or a tribal enrollment ID along with at least 3 photos of their work. Photos of work should include artist signature, hallmark, or stamp.
Application Process
Applications Are Closed for the 2022 Festival Season
Beginning in 2022, all artists are required to submit a completed application with all of the required material. Incomplete applications will not be accepted. The 2022 Heritage Festival will be a juried show. All artist applications will be reviewed by a jury committee who will notify artists of acceptance by April 29, 2022.
Steps in the Process
1. Download an artist application online OR request an application form by email at ddescheny@musnaz.org.
2. Follow detailed instructions on the application and attach any required documents to the application.
ALL ARTISTS, regardless of past participation, are required to submit a completed application with an artist statement, copy of your CIB or tribal enrollment card, and two images for each classification indicated.
3. Submit a completed application and a non-refundable application fee ($25). Application deadline: MARCH 31, 2022.
Submit by email to ddescheny@musnaz.org
Submit by mail to, Museum of Northern Arizona 3101 N. Fort Valley Road, Flagstaff, AZ 86001 in an envelope labeled Public Programs.
Ways to make your application fee payment:
By writing card information on application including billing address.
By cash, cashier's check, or money order (no personal checks) mailed with your application postmarked by March 31.
4. All accepted artists will be notified via email or mail by April 29, 2022.
It is at this time where accepted artists will receive information regarding the market and juried competition.
***PLEASE NOTE:
We will not be collecting booth fees until you have been accepted into the show. All artists/vendors will be required to pay a $25 application fee.
Applicants are encouraged to avoid problems by submitting their application before the due date.
Youth Artists, ages 17 and under, are welcome to share a booth with another participating artist. Youth Artists are not required to have their own TPT license.
Please note: ALL APPLICATIONS ARE DUE BY MARCH 31, 2022. INCOMPLETE APPLICATIONS WILL NOT BE ACCEPTED.
Darvin Descheny, Public Programs Manager (928) 774.5211 ext. 267 OR ddescheny@musnaz.org