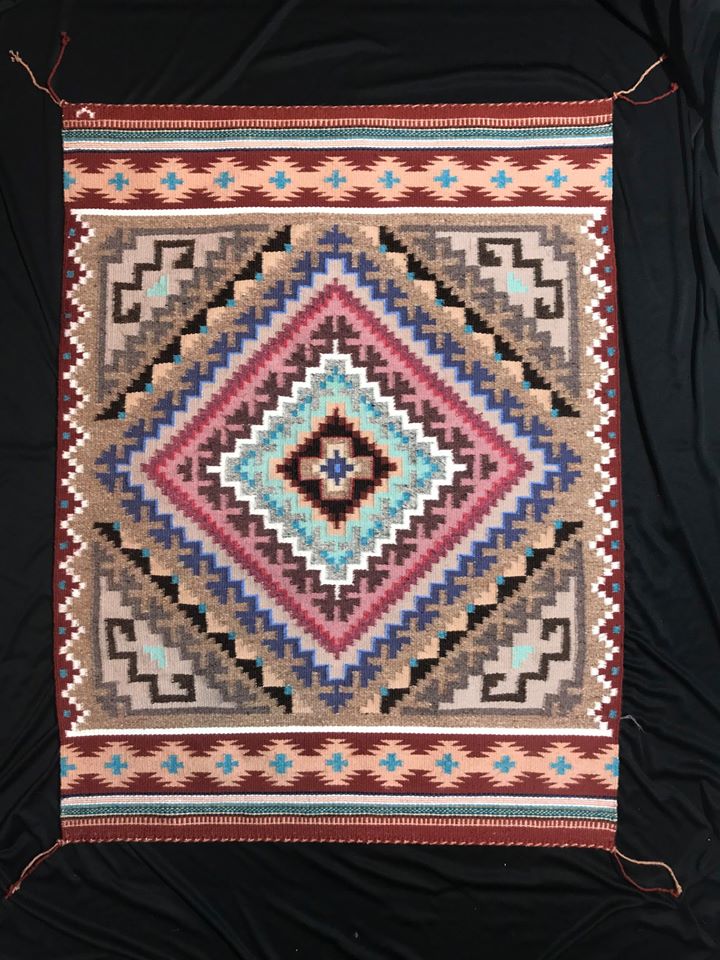 Vivian Descheny
Vivian Descheny is a Diné (Navajo) third-generation master weaver from Whitecone, Arizona. Vivian weaves traditional Navajo rugs in intricate and colorful designs, such as the Burntwater pattern. From the age of 10, she collected, carded, and spun her own wool from the family sheep. Influenced by her paternal grandmother, Annie B. Williams, Vivian uses many tools and techniques to weave her rugs. She also creates models of looms with partial weavings from natural materials collected on the Navajo Nation. Descheny is the owner of Southwest Weavers in Flagstaff, Arizona and has now been weaving for 30 years.
Vivian Descheny has amassed a large number of awards including awards from the Santa Fe Indian Market, the Heard Museum and MNA's Navajo Festival of Arts and Culture.
Any inquires for Vivian's weavings can be made by emailing: vivian_descheny@yahoo.com or by visiting her Facebook Page.