Tony Abeyta: Convergence – Tradition & Transition
June 18 – September 4, 2017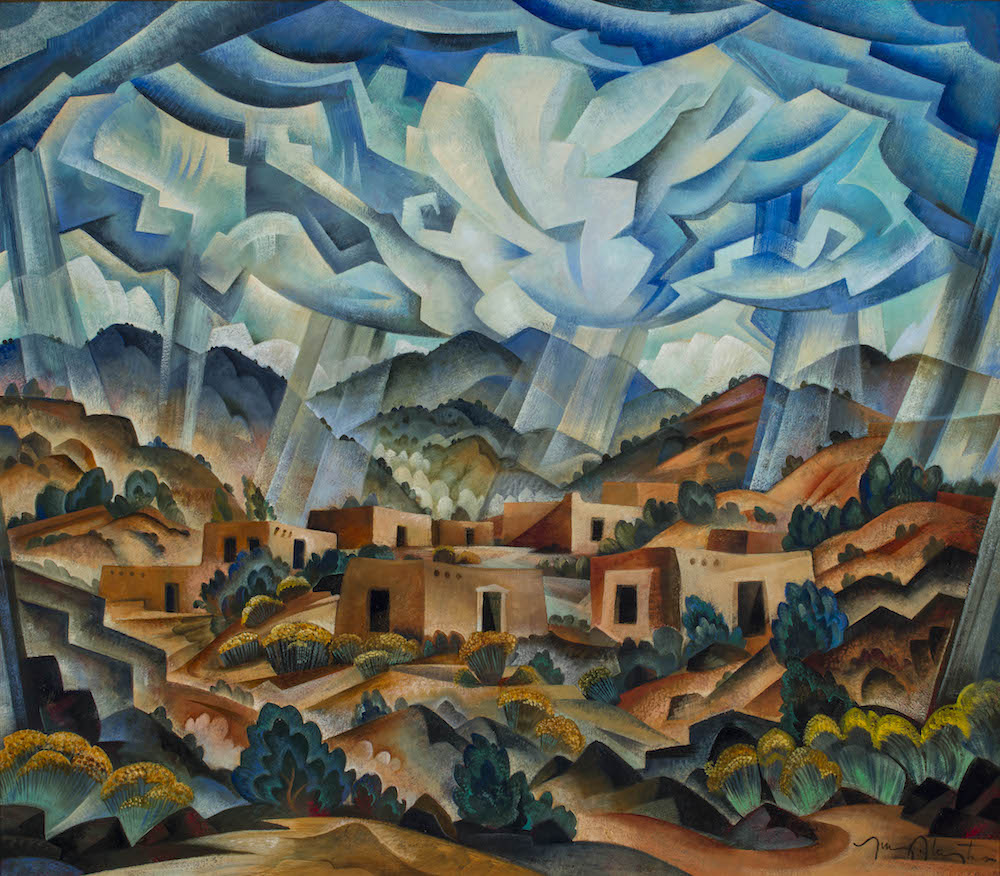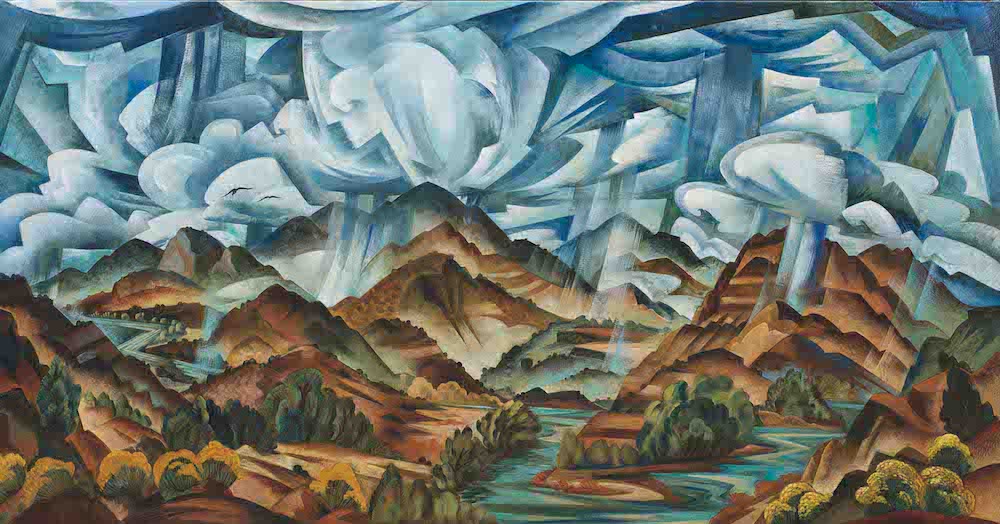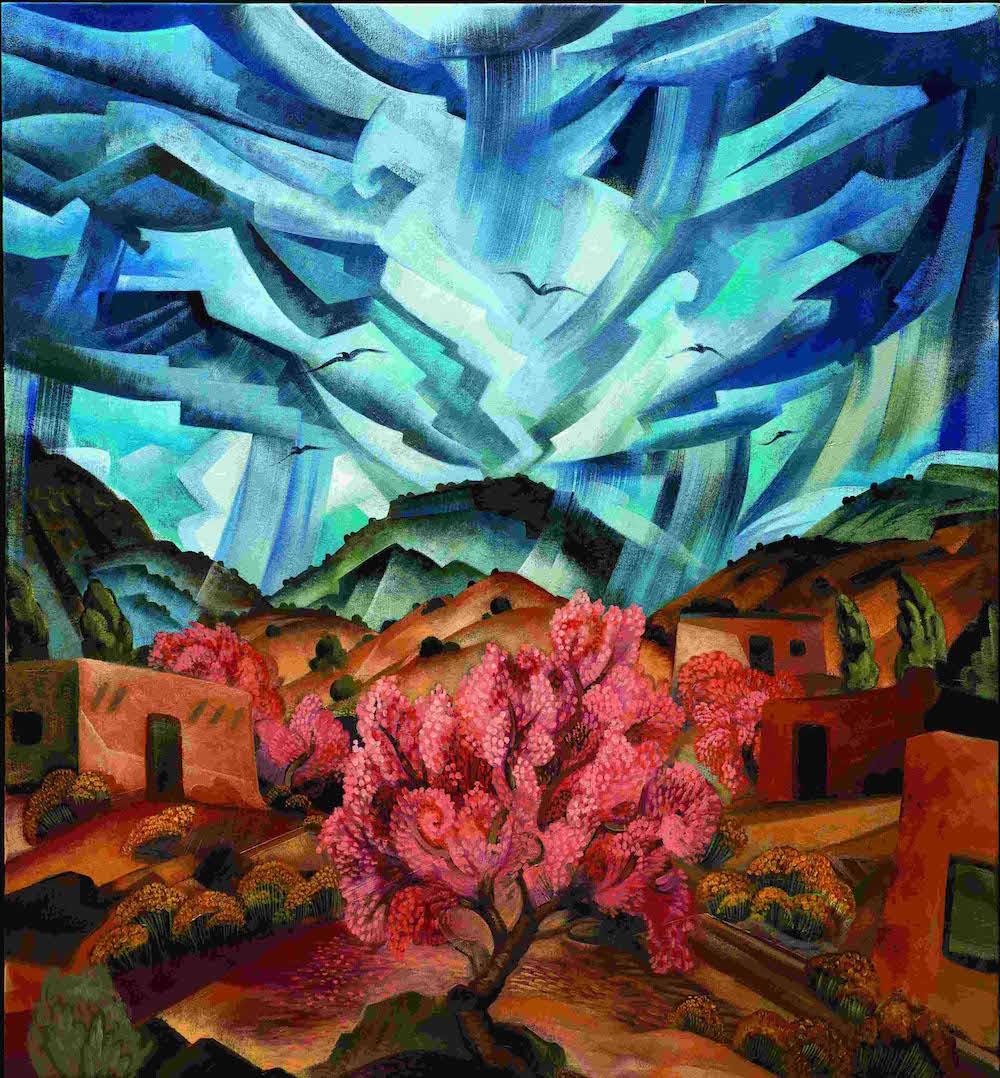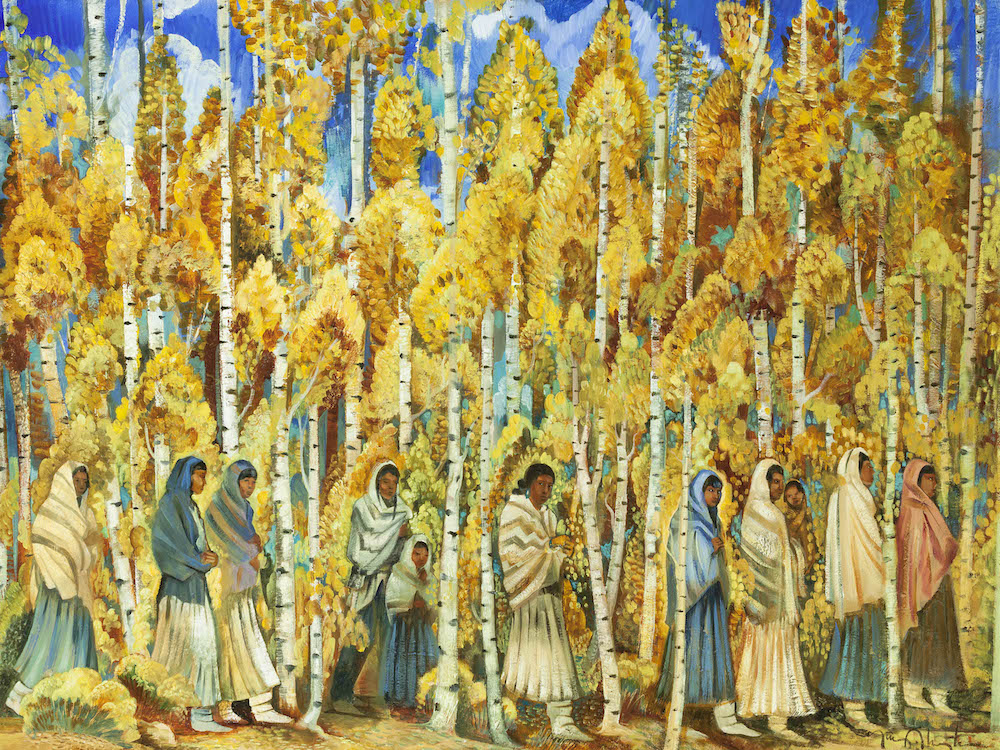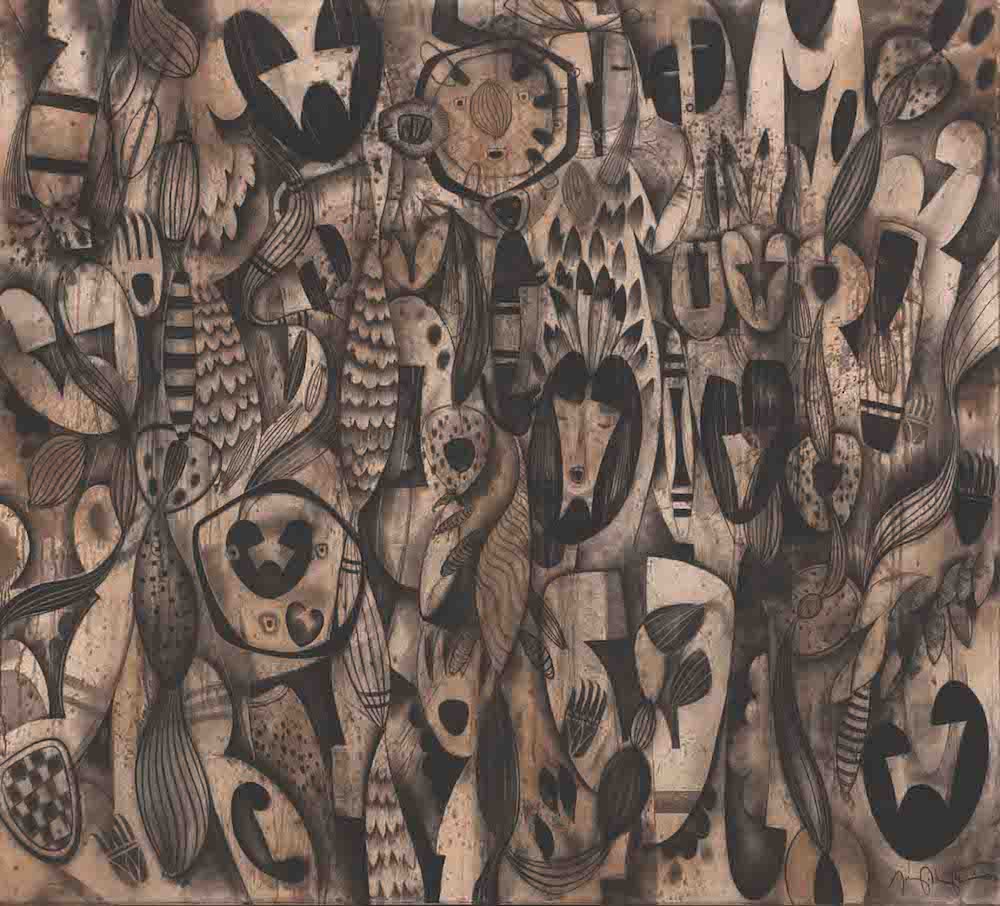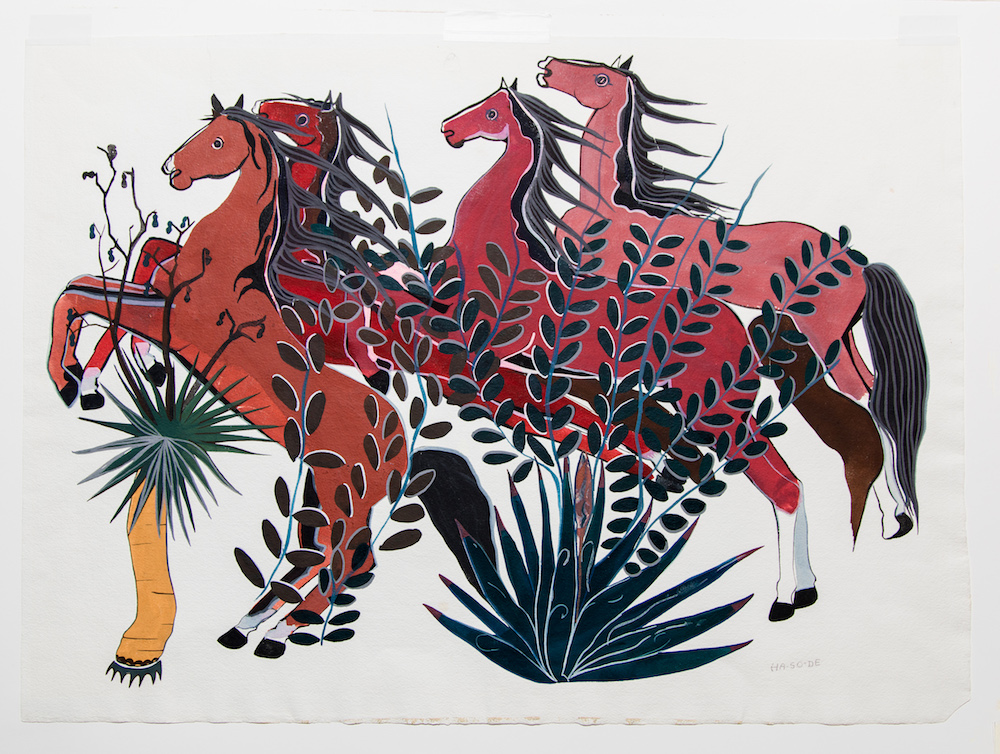 Convergence featured more than 20 works by contemporary Navajo painter Tony Abeyta including paintings, drawings and mixed-media pieces and jewelry. The exhibition blended traditional and contemporary large-scale works depicting complex Navajo beliefs and imagery, modernist New Mexico landscapes and abstract geometric forms.
Tony Abeyta draws from a rich palette of sources to engage his viewers in a far-ranging visual dialog. Abeyta travels the world, avidly absorbing the experiences of varied cultures, art, and history, returning to his studios in Santa Fe and Berkeley to express them in a nuanced manner through his art. Music, especially jazz, also plays an important role in Abeyta's creative flow. Inspired and encouraged by his artist parents, Navajo painter Ha So De (Narciso Abeyta) and Sylvia Shipley, an Anglo weaver and ceramist, the artist pays homage to the past while conveying a universal view of the natural, human, and spiritual realms. Tony Abeyta's richly layered paintings, sculpture and jewelry all reveal the convergence of influence and inspiration that mark Abeyta as one of today's preeminent artists.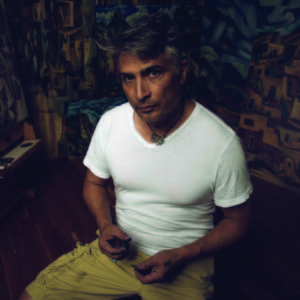 Like his father, Abeyta studied in Santa Fe at the Institute of American Indian Arts (IAIA, the Santa Fe Indian School prior to 1962). There, in 1986, he was immersed in the influences of some of the great Native American painters associated with the Institute including Fritz Scholder and T.C. Cannon. During the 1970s and 1980s, Scholder and Cannon were among the artists who vastly expanded the range of expression of contemporary Native American art. They were a powerful presence, and their impact had lasting effect on the young artist as he sought his own personal style and visual vocabulary. Abeyta has integrated the tradition represented by his father's work with his experience as a young student immersed in the creative energy he found in Santa Fe.
Abeyta's body of work is eclectic—the artist works in and through a range of styles and approaches to painting that can be appreciated when considering paintings as diverse as Glittering Trail (2015), painted in a more traditional manner, and Realm of the Animal Spirits (2017), much more abstract and multi-faceted. In his depictions of the New Mexico landscape and pueblo villages that lie within it, Abeyta touches on the deep history of indigenous people living in harmony with nature and the cosmos. The diversity in Abeyta's subject matter, style, and technique reveals his creative power and his ability to convey the underlying essence of his subjects.
Tony Abeyta acknowledges the influence of early American modernists such as Stuart Davis and Marsden Hartley on his work. Davis and Hartley explored spatial relationships derived from Cubism that combine multiple perspectives of the scene in a single image, similar to the manner in which Abeyta approached this painting and other landscapes such as Mountain Squall and Blue Winds.
Glittering Trail and Moving Camp to the North (2014), painted in a naturalistic manner, represent perhaps the most traditional in Abeyta's range of style. They also address more traditional subject matter, reflecting the popularity of such themes with artists who studied at the Santa Fe Indian School Studio, like Abeyta's father Ha So De.
As with many other visual artists, music, particularly jazz, plays an important role in Tony Abeyta's creative process. The movement in Morning Magpies (2015) and Under Wilder Beings (2000) brings to mind the unusual rhythms found in jazz and non-European music. In each of these paintings, forms are repeated in rhythmic, though irregular, patterns. This same influence can be seen in the works of European abstractionists like Wassily Kandinsky, Piet Mondrian, and the African-American painter Jacob Lawrence.
Tony Abeyta's father Ha So De moved to Santa Fe in 1939 to study painting at the Studio School of the Santa Fe Indian School (now the Institute of American Indian Arts, IAIA) under director and instructor Dorothy Dunn. This early work, with its flat color shapes and stylized imagery, illustrates the distinctive style of Dunn's highly influential art program. Like other alumni of the Santa Fe Indian School, Ha So De typically painted scenes of traditional Native American life.