...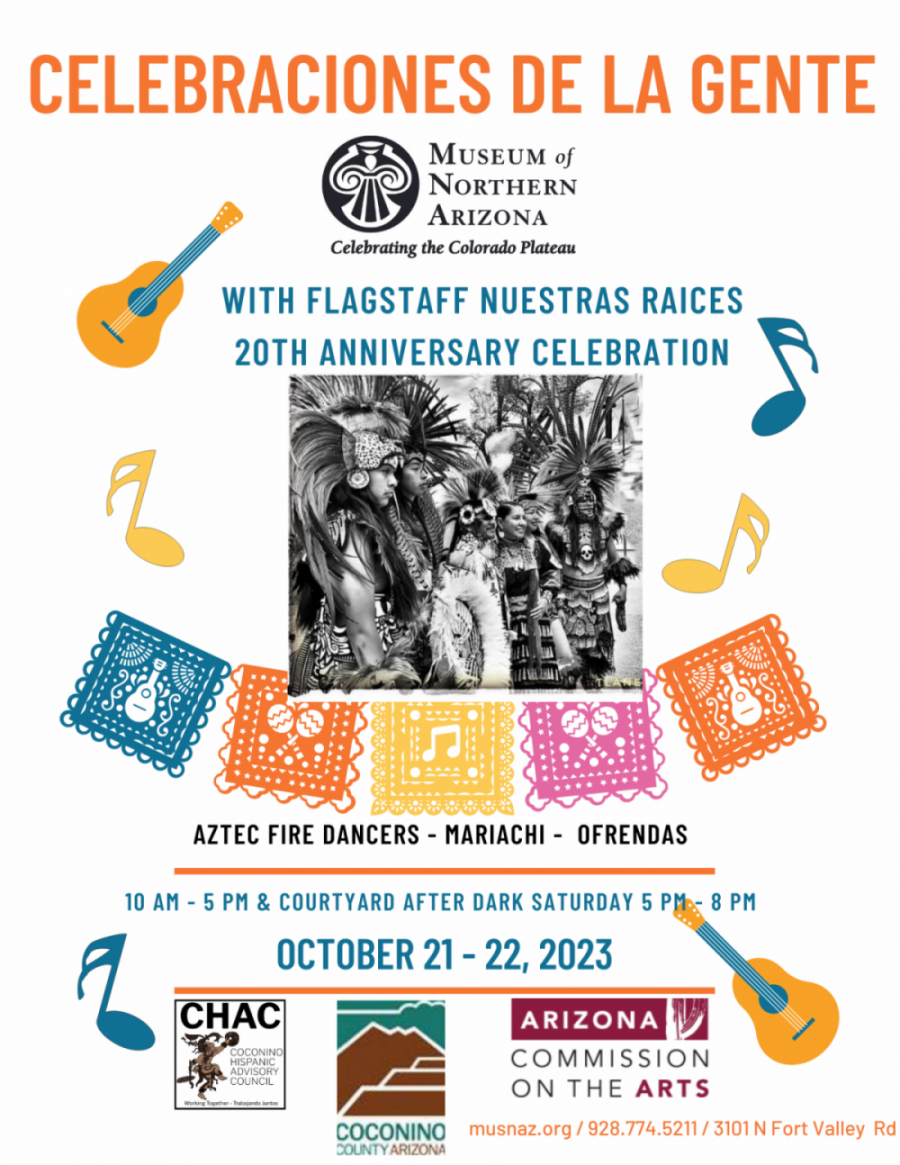 Museum of Northern Arizona
3101 N Fort Valley Rd, Flagstaff, AZ
The 20th Annual Celebraciones de la Gente Festival is an unparalleled opportunity to experience the history and culture of Mexican, Mexican American, and LatinX communities in Northern Arizona. Also known as the Day of the Dead, this event is a celebration of life, music, dance, food and heartfelt remembrances. Throughout the weekend visitors can enjoy ...