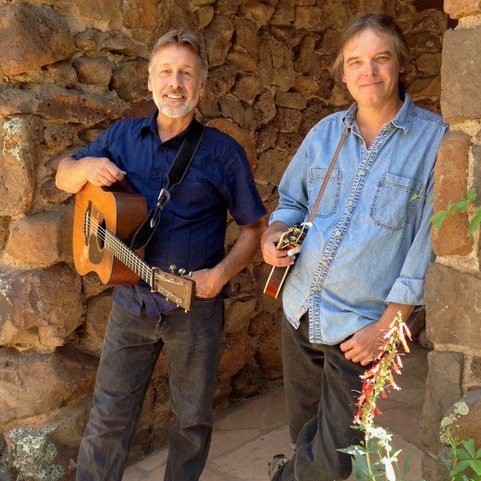 Chris Brashear
After more than 25 years experience as a professional musician and songwriter, Chris still finds inspiration in his annual visits to the rivers and canyons of the Southwest.
Chris was an Artist-in- Residence at the Museum of Northern Arizona in 2016, along with his musical compatriots, Peter McLaughlin and Todd Phillips. In 2017 the trio released The Colton House Sessions: Songs For The Southwest.
Chris plays fiddle, mandolin, and guitar, and performs vocals. He has performed with a variety of artists including Robin and Linda Williams, Perfect Strangers, Kentucky Rose and the Maurizio Geri Swingtet. He also teaches at festival workshops across the country, including the Augusta Heritage Bluegrass Camp, the Joe Val Memorial Bluegrass Festival, Banjo and Mandolin Camps North, Walker Creek Music Camp, Roots & Boots Music Camp, Berea College Music Festival, the Berkeley Old Time Music Convention and Mars Hill Roots Music Camp.
Around his home in Amherst, Massachusetts, Chris heads up the New City Opry and also plays with Jazz Sketches. New recordings in progress include another collaboration with Peter McLaughlin and a solo project called The Ozark Ballads Collection: Vol. 1. Find out more at his website, chrisbrashear.info/
Website