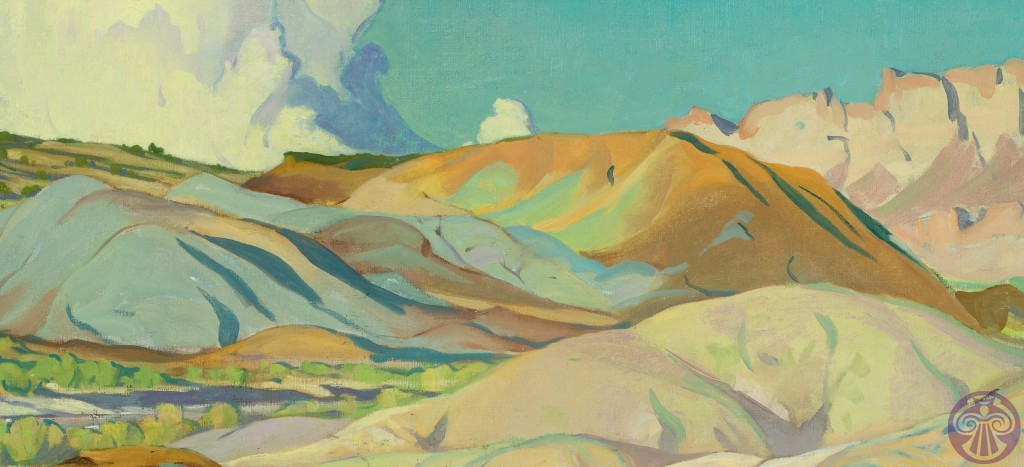 Since 1929, when Museum co-founder Mary-Russell Ferrell Colton inaugurated the Arizona Artists Arts and Crafts Exhibitions, the Museum of Northern Arizona has been a leader in the arts in Arizona. As a respected artist and a national leader in arts education, Colton clearly and passionately understood the value of the arts and arts education. Over the years, MNA has presented and assembled a significant collection that depicts the people, places and traditions of the Colorado Plateau. Today, the Museum continues to present innovative exhibitions including the first career retrospectives of Joella Jean Mahoney, Merrill Mahaffey and Bruce Aiken.
Gunnar Widforss Institute & Catalogue
During the 1920s and 1930s, Gunnar Widforss was known as the "Painter of the National Parks." His relationship with MNA goes back to the late 1920s. The Gunnar Widforss  Institute serves to facilitate scholarly study and discourse of Widforss' legacy. The institute will maintain the online catalog raisonné, totaling nearly 1,300 paintings, along with extensive archive materials pertaining to Widforss' life.
Exhibitions

Please visit our exhibitions page for current, future and past exhibitions.
See More

Meet the Curator, Alan Petersen