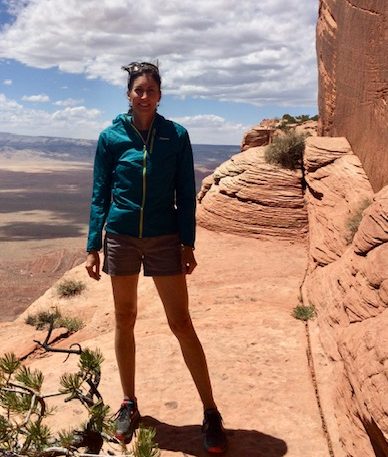 Claudine Taillac
As the Public Programs Manager, Claudine Taillac oversees the planning and implementation of the lectures and festivals at MNA. Originally from California, her family first arrived in Flagstaff in 1914. She spent the best parts of her childhood visiting her grandparents in Flagstaff and even got to experience a few Flagstaff All-Indian Pow Wow weekends as a young child in the 1970s. She has been attending the different festivals at MNA for most of her life.
Upon moving to Flagstaff in 2005, she worked at Northland Publishing as the managing editor. In addition to her work as an editor, as a freelance writer she has published dozens of articles, and she has worked in marketing, education, animal welfare, and libraries. She has extensive experience planning public programs from her work at the Flagstaff Public Library where she ran the County Bookmobile for a few years before becoming a librarian at the downtown library. Her love of exploring the outdoors means she is most often outside on a trail, a mountain, or in a canyon. 
Claudine holds a B.A in English, an M.A. in English with an emphasis in Nonfiction Prose, and a Master of Library and Information Science.  
Publications and Installations:
2022 Taillac, Claudine. "Privacy in Practice: Library Public Services and the Intersection of Personal Ideals" OLA Quarterly Vol 27, No 1. Oregon Library Association 
2013—Curator, "Time…and Time Again: A Repeat Photography Exhibit of Northern Arizona Towns and Trails" Cline Library, Special Collections & Archives, Northern Arizona University.