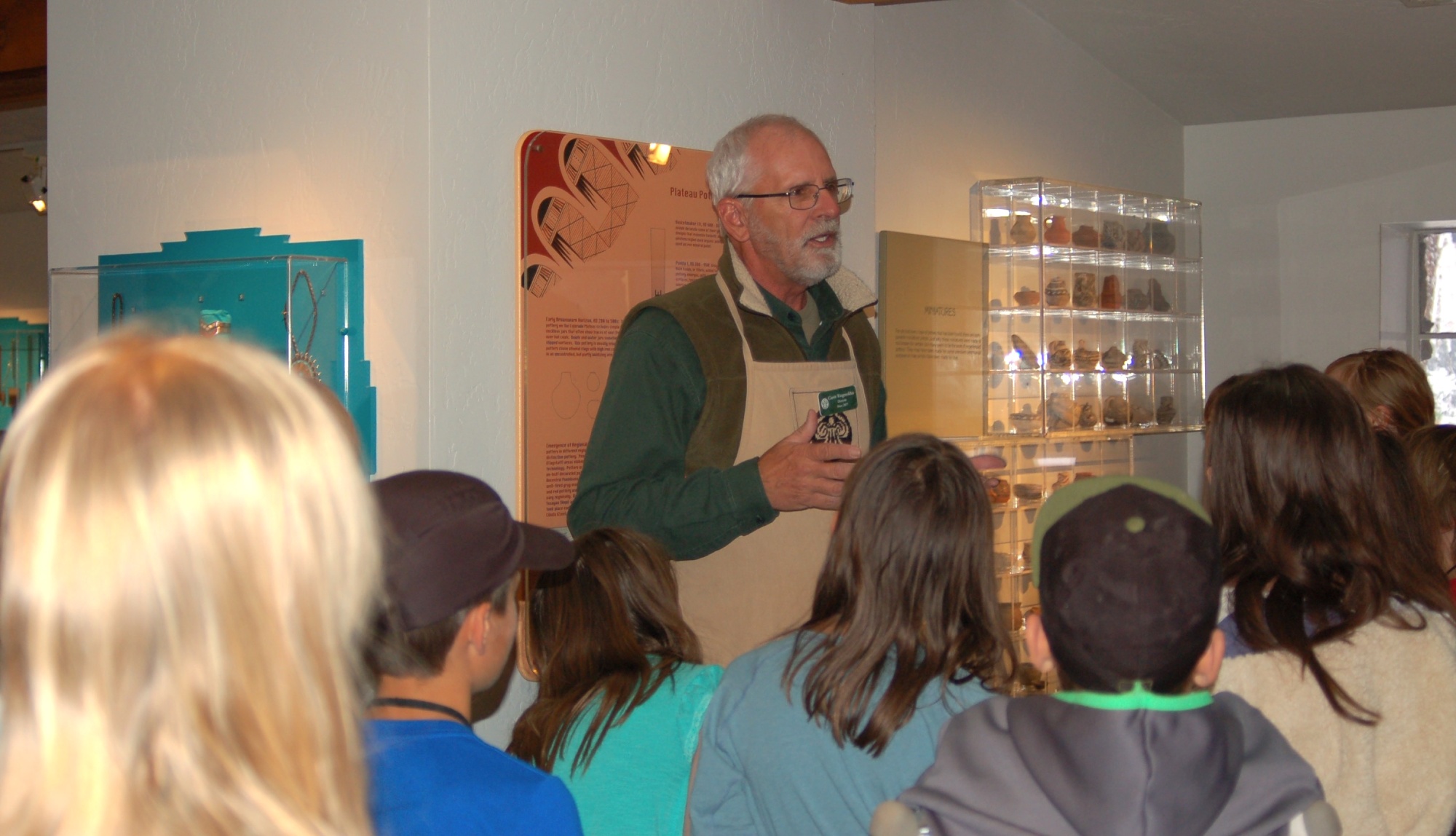 Overview
Students become more engaged when they can see authentic artifacts and sources, meet experts, and try hands-on activities that clearly relate to the real world. All this is possible with a class trip to the Museum of Northern Arizona, either in person or via Zoom.
A visit to MNA meets many of the Arizona academic standards for social studies, earth and life science, and the visual arts. Museum experiences also evoke curiosity, excitement, memorable moments, and lively discussions. At MNA, students can see the cultures of the Colorado Plateau – their own and others – represented with respect and integrity and can gain an understanding of the important interconnections between people and the natural world.
Growing evidence suggests that a trip to a museum positively influences children's science attitudes and knowledge, understanding, teamwork, communication skills, and critical thinking in history, science, arts and humanities.
Research has also found higher achievement scores in reading, math, and science among children who visited a museum than children who did not.
MNA offers special tours, workshops, and programs for groups of six or more, led by trained docents, many who are retired educators themselves. We work directly with each teacher to make sure the program matches your needs. Many of the programs have curriculum guides and we can provide suggestions for pre- and post-visit activities to extend the learning.
Tours are available Wednesday through Monday, when the museum is open. To arrange for one of the programs below, or request a customized program, fill out the Tour request form and email to tours@musnaz.org
If you are interested in tours or programs for adults, visit the Tours page
Don't let transportation costs stop you! Grant funds are available for school groups coming to MNA. When you fill out the Tour request form include the subsidy request at the bottom and email to  tours@musnaz.org.
Download Tour Form
School group options and rates
Guided Tour
Youth program with docent-led activity
Hands-on workshop, including materials
Virtual Class Visit
Self-guided tour
What it is
Museum docent leads students through selected galleries or collections, providing context, stories, and props.
Interactive program or puppet show. Topics include dinosaurs, geology, early hunters, & Native cultures.
Students learn while doing. Workshops include dissecting owl pellets, cooking prehistoric foods, making pottery or rock art, and using prehistoric technologies.
Visit the museum or collections via Zoom, engage in a live docent-led program, and try a related activity.
Lead your students through the galleries independently.
When it is available
Tuesday to Saturday, 10 am to 3 pm
(9 am start available with added fee)
Tuesday-Saturday 9 am to 4 pm
Regular museum hours
Grades
2nd-12th
Preschool – 6th
3rd-12th
1st – 12th
6th – 12th
Maximum number of students*
Up to 100
Up to 50
Up to 35
Unlimited
50
Time needed
1 hour
1 ½ – 2 hour
2 – 3 hours
varies
1 hr
Chaperones
1:10 for pre-K to 8th grade
1:20 for 9th-12th grade
1 per Zoom program
1:10
*For optimum educational experience we divide large groups into multiple smaller groups, each with a docent.
Guided Class Tours
Museum Highlights Tour
2nd – 12th grade; 1 hour
Docents lead students through the entire museum, pointing out key concepts portrayed in each gallery including geology, archaeology, ethnology, and Southwestern art, jewelry, and pottery.
Special exhibit tour
2nd – 12th grade; 1 hour
A docent-led tour focusing on a current exhibition. This tour allows students to engage more deeply with a specific exhibition. For possible tour topics, visit the Exhibitions page.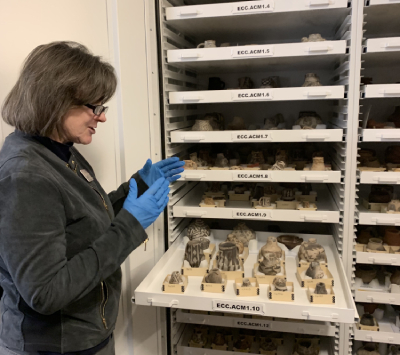 Easton Collection Center tour
11th grade through college; 1 hour
Students go behind the scenes in the museum collections to learn about conservation, care and storage of artifacts and objects in the MNA collections.
Youth Programs & Puppet Shows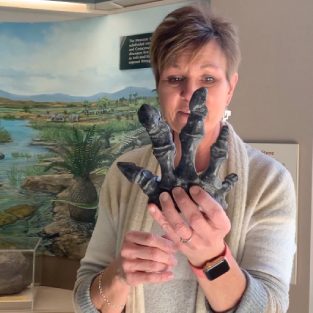 Dinosaurs
(Pre-K – 3rd grade) 1 ½ hours
Children are transported back to the Age of the Dinosaurs. They will learn about the environments and animals that existed during the Mesozoic on the Colorado Plateau. Dinosaur bones, models, footprint casts and illustrations help bring the subject to life. Includes a craft activity. 
Curriculum guide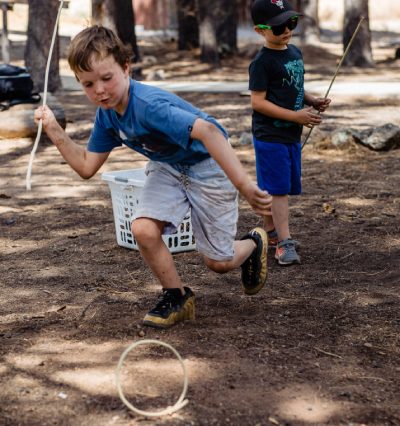 Colorado Plateau Cultures
(4th – 12th grade) 1 ½ hours
A comparative look at the traditional and contemporary lives of the Native American cultures of the Colorado Plateau: specifically Navajo, Hopi, Zuni, and Havasupai. Students may play Hopi games, grind corn, or card and spin wool among other traditional hands-on opportunities.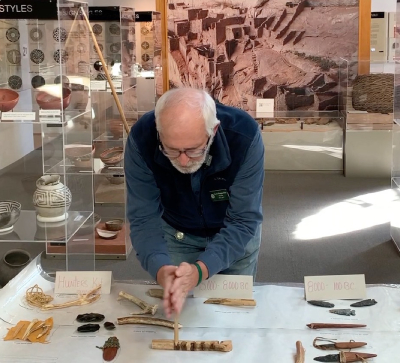 Hunter's Kit (Archaeology)
(3rd – 8th grade) 1 ½ hours
Visitors learn of the earliest Southwest inhabitants by studying their food sources, basketry, pottery and architecture. Students examine objects found in a bag typically carried by hunters of the period. 
Curriculum guide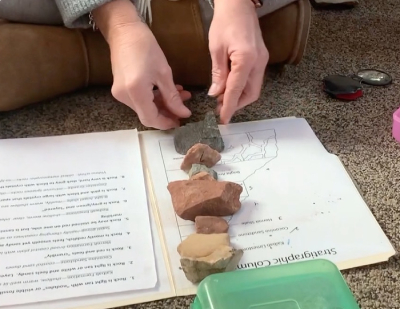 Grand Canyon Geology
(4th – 8th grade) 2 hours
Working in small groups, students examine rocks and fossils from rock layers in the Grand Canyon and identify them based on information provided. They also use clues in the Museum's Geology Gallery to help them deduce the environment of deposition of the different layers. 
Curriculum guide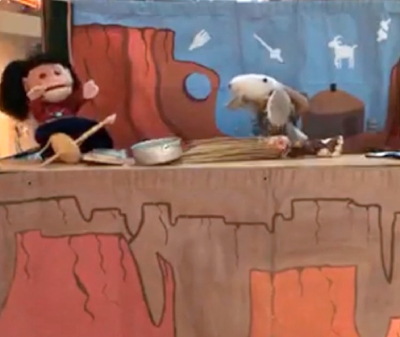 Goat in the Rug Puppet Show (Navajo)
(Pre-K – 3rd grade) 1 hour
The story of a Navajo weaver and her pet goat teaches children about the process of traditional rug-making and cooperation between friends. The puppet show itself is about 10-15 minutes long. The program includes an introduction before the show and a craft activity after.
Curriculum guide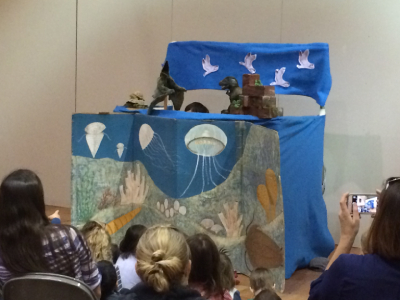 Mystery of therizinosaur Puppet Show
(Pre-K – 3rd grade) 1 hour
Claude, the sickle-clawed dinosaur in the museum lobby lived on land, so how come the paleontologist found the dinosaur fossils where it had been water? This puppet show brings to life one theory about what happened to Claude, while also introducing concepts about the progression of time, changes in Earth's geological features, how animals use specialized body parts for survival, how scientists gather and use evidence, and the the death of an individual vs. the extinction of a species.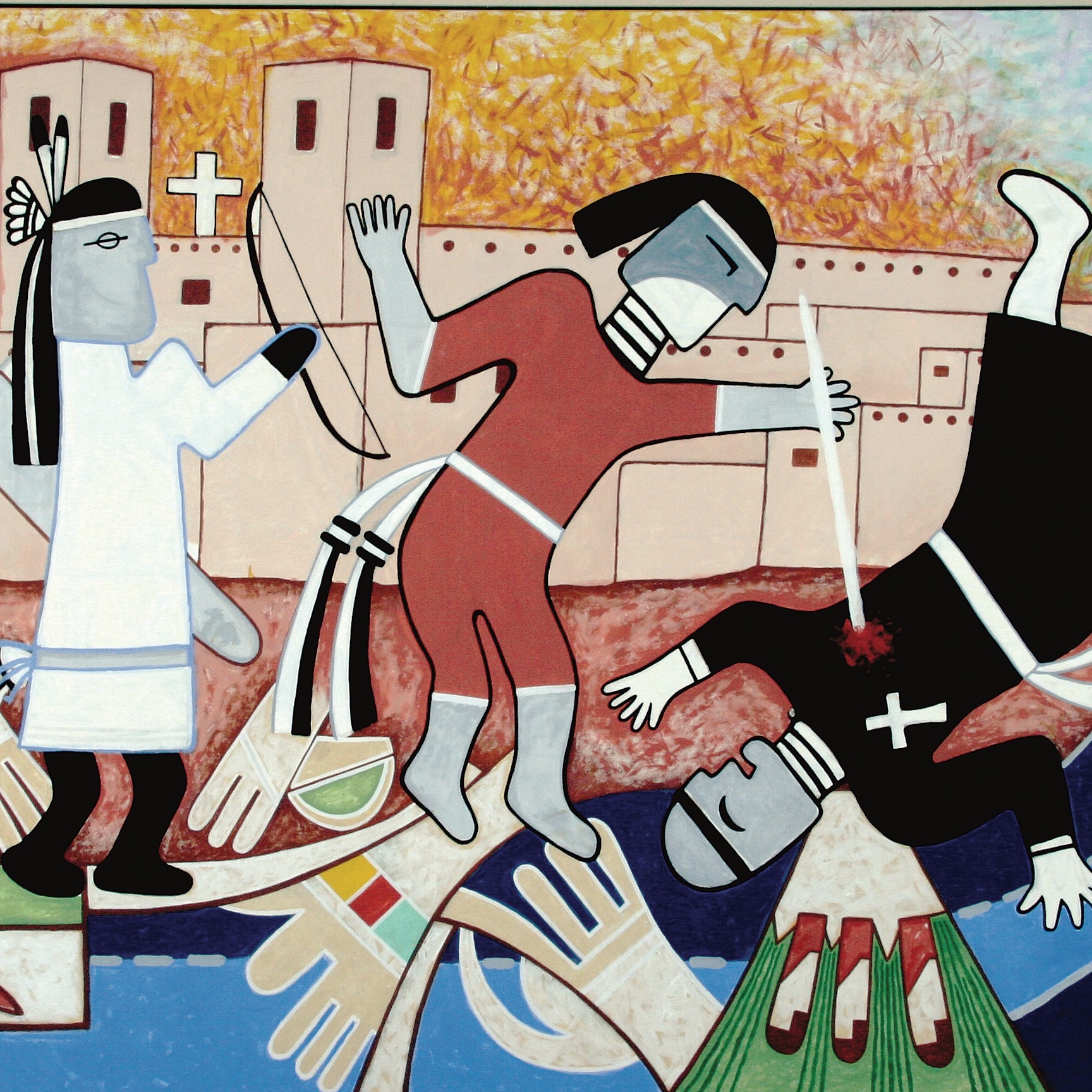 Journey to Understanding
(4th – 12th grade) 1.5 hours
In 2021, Arizona added a requirement that between 7th-12th grade, students learn the enduring lessons of genocides and the tragic consequences of religious and racial intolerance. In response, MNA developed this program that uses our exhibits to approach this difficult topic in a thoughtful way, helping students to discover examples of how cultures have been impacted by intolerance and develop empathy for other cultures. This also meets the 4th grade social studies requirements related to the Americas and the arrival of Europeans.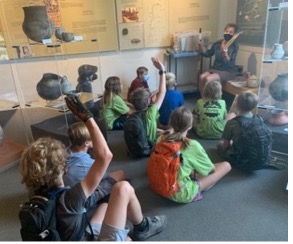 Travel and Trade
(1st – 8th grade) 1.5 hours
Ancient Puebloans traveled long distances to gather or trade for items that were important to them. In this program students learn about the various trade routes and work through how long it would have taken to make those journeys on foot, compared with familiar forms of transportation such as bicycles and cars.
Hands-On Workshops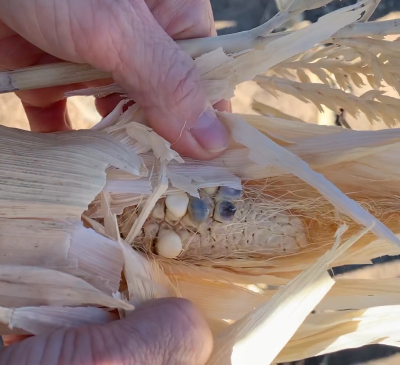 Prehistoric Foods
(4th – 6th grade) 3 hours
Students learn about prehistoric people through available food sources and cooking methods utilized during each time period. Children work with Museum docents to prepare foods made of corn, squash, native grains, etc. Students learn about life styles and technology during different periods and discuss the nutritional value of prehistoric food compared to modern foods.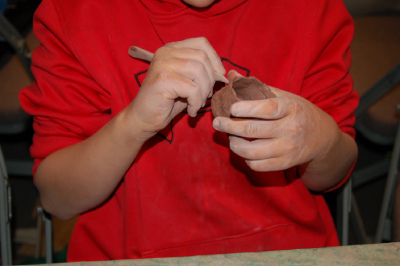 Prehistoric Pottery
(4th – 8th grade) 2 hours
Students learn the importance of pottery in prehistoric native cultures. Traditional techniques of pottery-making and decoration are demonstrated, and students are able to create their own prehistoric-style ceramic pot.
Curriculum guide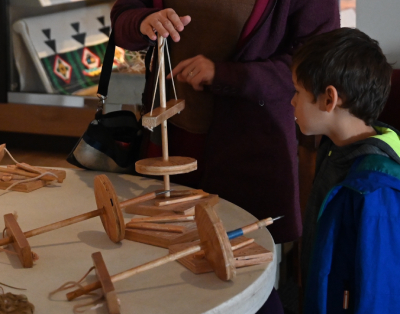 Prehistoric Technologies
(4th – 8th grade) 2 hours
Prehistoric peoples used native fibers to make cordage as fine as thread or as thick as rope. Using animal or plant fibers, students will learn ancient techniques to create cordage by hand. They will use an ancient-style pump drill to make a piece of jewelry out of clay.
Owl Pellets
(4th – 8th grade) 2 hours
Through the dissection of owl pellets (regurgitated masses of bone, teeth, hair and feathers), students learn about the habits of birds of prey, the food chain, food webs and interdependence. Students work in pairs to uncover the skeletal remains of mice, voles and shrews that have been ingested by barn owls.
Curriculum guide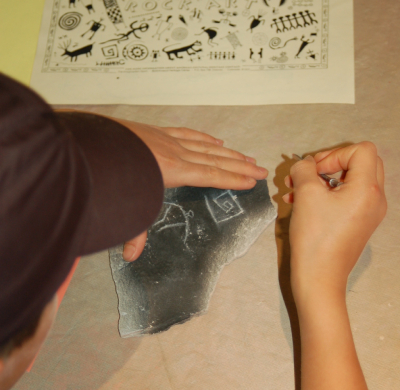 Rock Art Workshop
(4th – 6th grade) 2 hours
Through discussion and hands-on activities, students learn about the techniques for making petroglyphs and pictographs. Possible meanings and cultural implications are covered as well as archaeological site etiquette.
Curriculum guide
Virtual Class Visits
1st – 12th through college; 1 hr
While nothing compares with bringing your class to the museum, sometimes distance or circumstances make that impossible. In that case, let the museum come to your class via Zoom.
Many regular museum programs can be adapted as virtual visits, including the puppet shows. In some cases the virtual visit can include hands-on activities, such as making a prehistoric-style ceramic pot or an imprint fossil. All virtual visits allow you and your students to interact and ask questions.
The virtual visit can be customized for your class and may be able to take your class to see behind-the-scenes portions of the museum that usually aren't open to students, such as special collections, archives, or research labs.
Email tours@musnaz.org to discuss the possibilities.