Ranger Cabin Historic Furnishings Project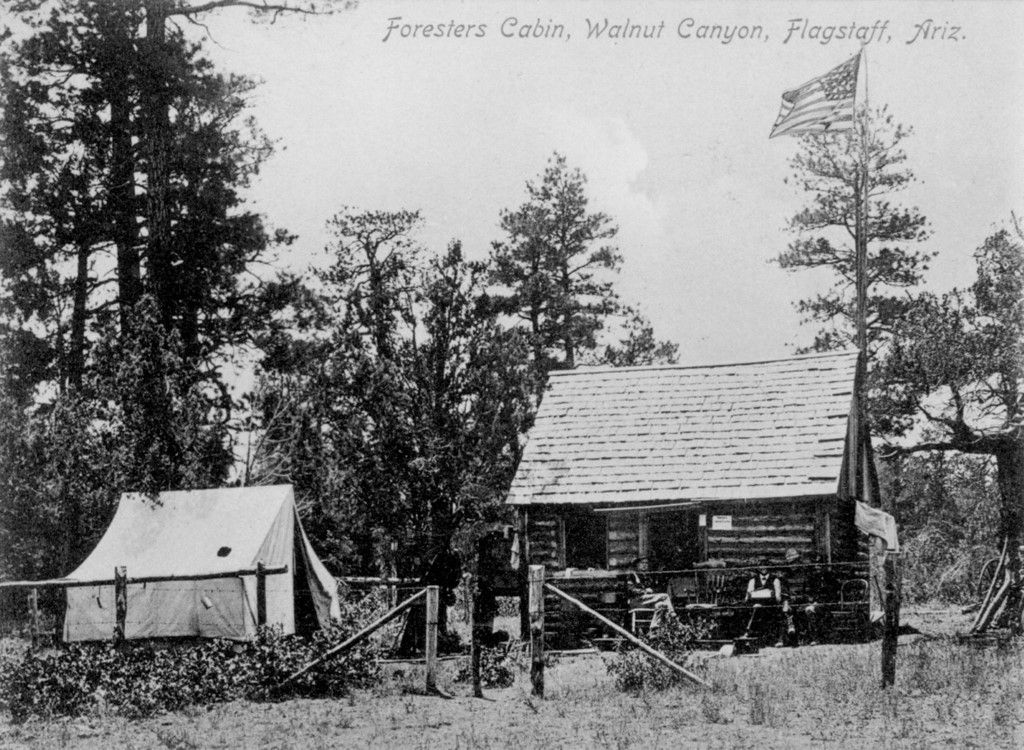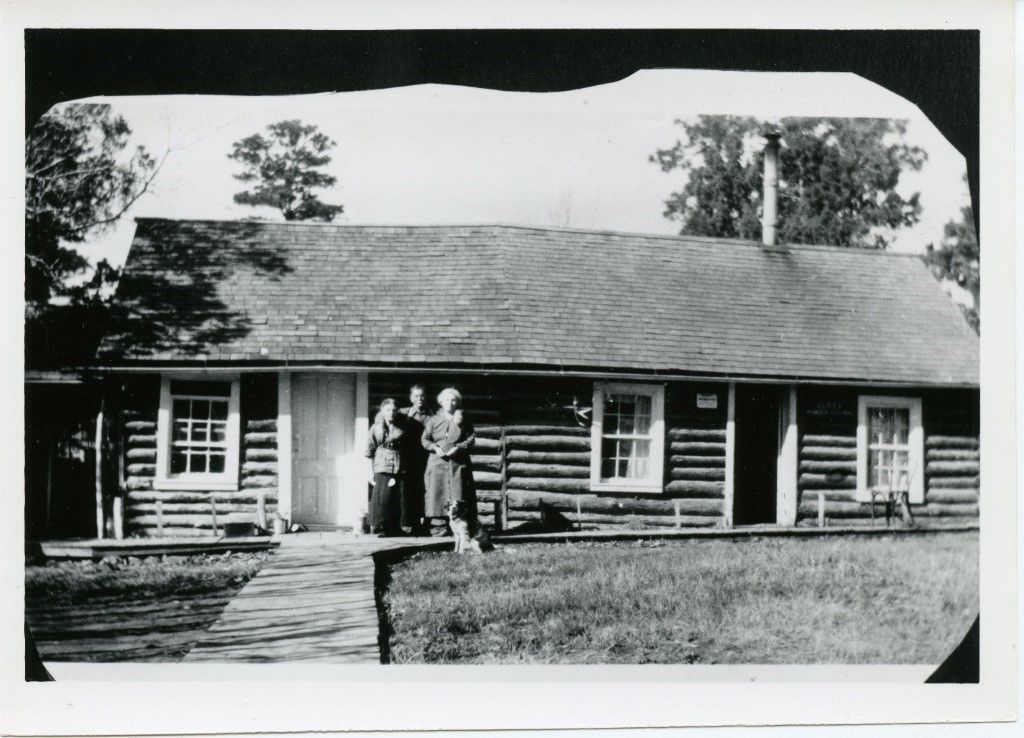 Walnut Canyon National Monument, southeast of Flagstaff, Arizona, was established in 1915 to preserve hundreds of ancient cliff dwellings that were being vandalized and looted. Walnut Canyon also contains buildings from historic-period activities, including the Ranger Cabin that was built in 1904 as a single room (Figure 1). The cabin was later expanded to four rooms and served as the ranger residence and visitor contact station (Figure 2). In recognition of its importance, Ranger Cabin was listed to the National Register of Historic Places in 1975, with an amended listing updated with new information accepted on August 28, 2019.
Ranger Cabin is one of the best-preserved early twentieth-century log cabins in Arizona and one of the two oldest cabins constructed by the Bureau of Forestry that remain standing; the other is a log cabin in Wyoming that was also built in 1904. The story of Ranger Cabin has three major phases: 1904-1934 as the residence of Forest Rangers and Walnut Canyon contact station (called Cliffs Ranger Station); 1934-1968 as the residence of first NPS Custodians, seasonal employee residence, and storage (called Old Headquarters); and 1968-2015, with alternating periods of neglect and efforts to maintain the structure, culminating with restoration that was completed in 2015. Ranger Cabin will soon begin its fourth period of existence as an interpretive exhibit on the early Forest Service and National Park Service administration of Walnut Canyon and the lives of the Forest Rangers and Custodians and their spouses who cared for the monument:
1904-1921: William Henry (1841-1928) and Mattie (1869-1952) Pierce
1921-1927: Neil (1859-1937) and Emma (1854-1950) Erickson
1928: Walter Hackleman (life dates unknown)
1929-1934: Frank J. "James" Cox and Annie Cox (life dates unknown)
1934-1941: Paul Beaubien (1903-1962)
To assist NPS with their interpretive plan, the Museum of Northern Arizona conducted research in Flagstaff and at repositories across the country to identify the furniture and accessories once housed in Ranger Cabin. Previous research found exterior photographs depicting various rangers, their families as well as friends, and visitors to Walnut Canyon, but only two interior images from the 1930s were known to exist. The very small size of Ranger Cabin may have been a limiting factor for interior photographs, depending on the focal length of camera lenses and how many pieces of furniture were inside.
MNA's research found no additional images of the interior of Ranger Cabin, nor detailed descriptions of the furnishings, but records on the historic furnishings of Faraway Ranch provide examples of contemporary furnishings of rangers Neil and Emma Erickson, who homesteaded Faraway Ranch in what later became Chiricahua National Monument near Willcox, Arizona, in 1886. Neil was a Forest Ranger at Chiricahua from 1903 until 1921, when he accepted an appointment to Walnut Canyon. Faraway Ranch remained the Erickson's winter home during Neil's term at Walnut Canyon, where they resided during summer months until 1927.
Under the interpretive plan being developed, three of the four rooms of Ranger Cabin will interpret different periods of occupation and different ranger families. Many of the stories about William Henry Pierce and his wife Mattie focus on the kitchen, Room 2, where Mattie baked pies that cooled on a pie tray in one window and allowed cold visitors to warm themselves and make coffee at the cook stove. Therefore, Room 2 will be furnished with 1904-1920 period-correct wood cook stove, flatware, china table settings, and framed photographs.
Room 1, the original cabin, will be furnished with period 1905-1920 living room set, chairs, Navajo rugs, and framed photographs to commemorate the residence of the Ericksons.
Room 3 is the only room for which contemporary interior photographs have been identified, taken in 1935 and 1938 by new National Park Service Custodian Paul Beaubien. This room, which served as an early museum, will include the only remaining original furnishing, an ornate wood stove. A period-correct Western Electric telephone, Hopi baskets, and museum display with prehistoric artifacts, fossils, and natural history items will complete the scene.
Room 4 will contain an exhibit of photographs documenting the decay and restoration of Ranger Cabin. Before-and-after photographs and awards, including the 2019 Governor's Heritage Preservation Award, will be presented. Visitors on future ranger-guided tours will hear stories of the challenges, hardships, and accomplishments of the early rangers, which will be complemented by the visual experience of Ranger Cabin. The original and donated furnishings will evoke the simple, comfortable life that Ranger Cabin could provide to those willing to dedicate more than half of a year to protecting the irreplaceable traces of past lives at Walnut Canyon.