Introduction
The Museum of Northern Arizona (MNA) is a private, non-profit, educational institution located in Flagstaff, Arizona on the edge of the Colorado Plateau. The Museum was founded in 1928 by a group of Flagstaff citizens – including scientist Harold Colton and artist Mary-Russell Ferrell Colton – to protect and preserve the natural and cultural heritage of northern Arizona through research, collections, conservation, and education.
Over the last several years, the Museum's activities have been guided by an institutional plan developed in 2014. Although progress has been made towards the implementation of the initiatives described, there remains more work to be done so that the Museum can expand its reach and impact, both locally and beyond.
This strategic planning process comes at a challenging but opportune time, as the world begins to move forward from the coronavirus pandemic. The museum sector has experienced many roadblocks and challenges as a result of this pandemic, some of which were temporary, and some of which will carry forward. Strategic planning now will help MNA respond to these challenges and transform itself for a new future. MNA itself is at a pivotal moment, as it looks towards the centennial anniversary of its founding in 2028. This strategic plan will help position MNA for success as it embarks on its second century.
The goal of this strategic plan is to provide a robust, actionable, and visionary framework that leads the Museum from 2022 to 2028, and guides the way towards the revitalization of, and reinvestment in, its primary assets: its magnificent collection, dedicated staff, and unique context on the rich landscape of the Colorado Plateau. This plan will align and empower staff as they move forward with creativity and intentionality, championing MNA's advancement and garnering support among the Museum's primary stakeholders and the wider community.
MISSION & VISION
MNA is a gateway to understanding the Colorado Plateau, engaging local, regional and global audiences with life-enriching knowledge and experiences. We illuminate the connections between people, place, and time through science, art, and culture.
Adopted by the MNA Board of Trustees, June 24, 2022.
Goals and Objectives
The goals and accompanying objectives set the stage for MNA's future, giving focus to activity across the organization, creating alignment of activity, and an understanding of impact for all staff. They offer a framework for the development of yearly operational plans with measurable outcomes, ensuring that the strategy lives on, guiding the organization through its daily operations both now and in the future.
GOAL: Activate the comprehensive and integrated mission and vision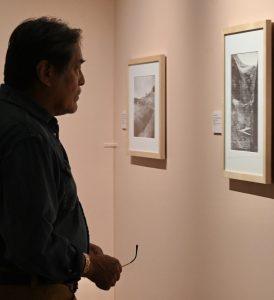 Rebalance and integrate MNA's operations to advance the mission and vision
Develop a communications strategy around the mission and vision
Strengthen existing and forge new partnerships to improve the Museum's positive impact in our communities
Build communities of MNA-connected people to realize the mission and vision
Unleash the potential of MNA's collections to activate the integrated mission and vision
GOAL: Make lifelong learning and education the heart of what we do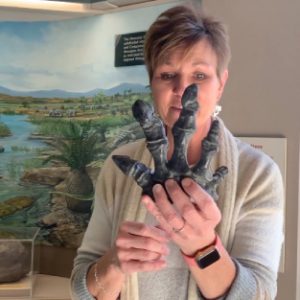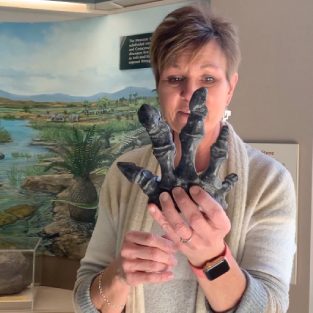 Create and deploy an education team
Establish robust relationships with local school districts and educational institutions/organizations
Create and implement a lifelong learning program
Use the strength of collections and research to grow and share knowledge
GOAL: Grow the audience in depth and breadth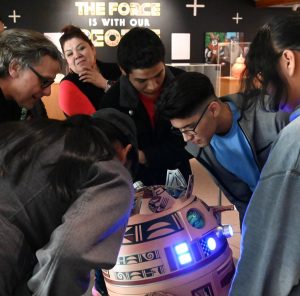 Define and understand MNA's audiences
Broaden engagement with visitors and the community
Evaluate the user/visitor experience
Create exhibitions and programs in response to feedback
Develop a user/ visitor experience that integrates MNA's landscape and setting
Design and implement a marketing and outreach plan
GOAL: Create a comprehensive and diversified financial plan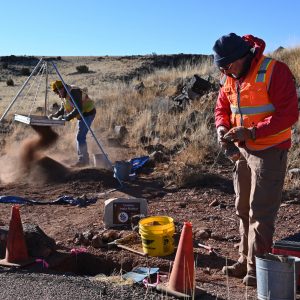 Evaluate current revenue sources and spending priorities
Expand, support, and implement philanthropic strategies
Explore entrepreneurial opportunities aligned with mission, vision, and goals
Create a campus-wide Master Plan that advances MNA's mission, vision, and goals
Define and implement a capitalization strategy for long-term financial planning
GOAL: Develop full digital potential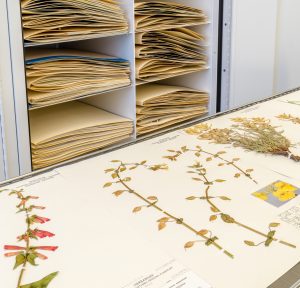 Introduce a digital mindset and promote digital proficiency in work culture
Create a new role to lead digital development and operations
Integrate digital tools and objectives into project planning across the organization
Define and implement a strategy for digital audience engagement
Download Full Strategic Plan